My thread is getting too long so I'm going to focus on this build here. I hope to record as much detail as possible and do as much work as I can myself.
This won't be quick, I'm happily running my current engine, this project is more of a long term eventual replacement for when my current motor lets go.
I took the accessories off and wheeled the engine into the backyard for soda blasting.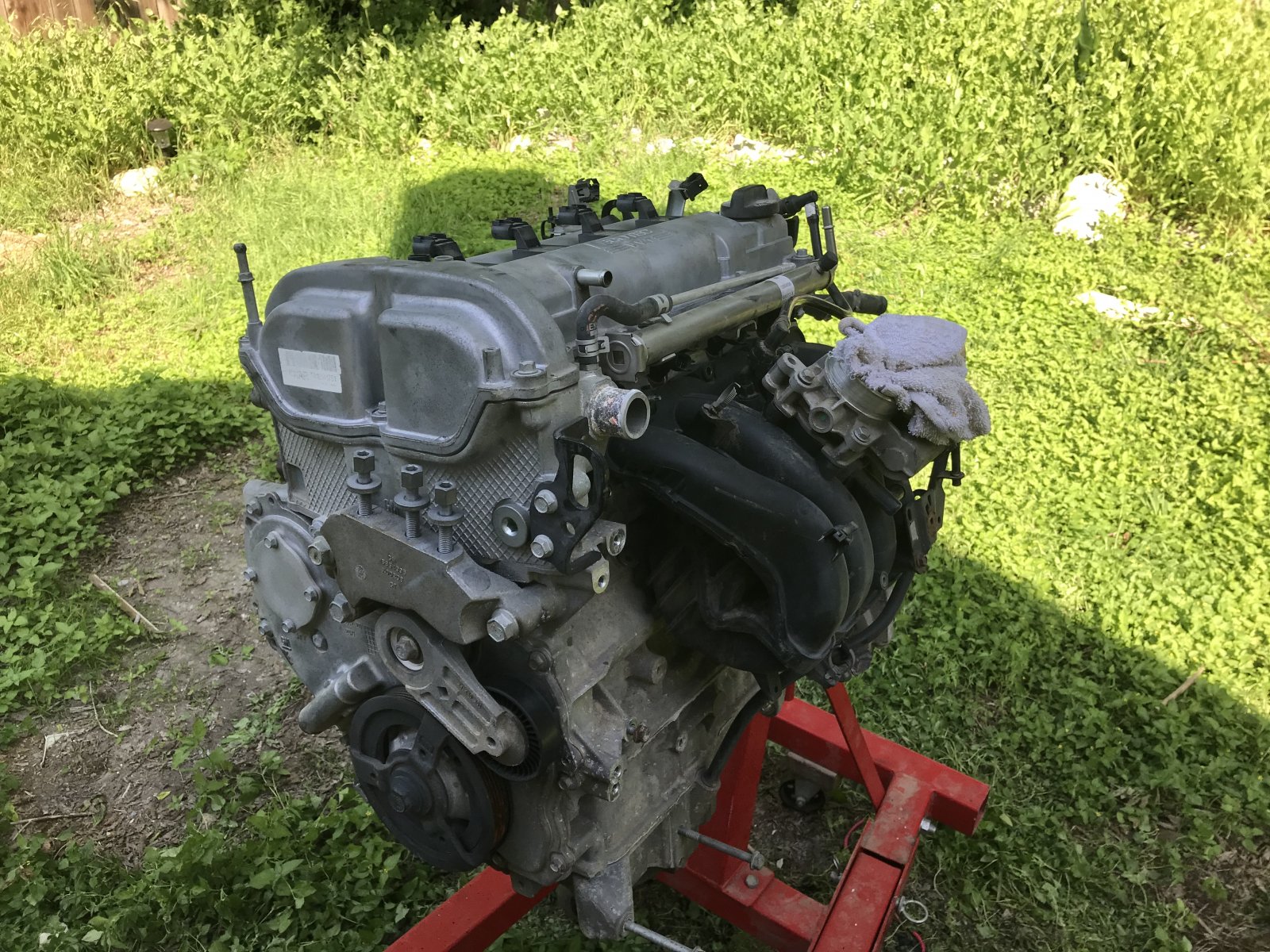 (Don't mind my unkempt yard, its untouched during the spring because I have beehives lol)
Starting from the top it'll get 80lb valve springs, SS/TC valves, ARP head studs and Cometic MLS head gasket. I will be using Weisco 8.9:1 pistons and Eagle connecting rods. The crank will remain stock, probably will replace crank bearings.
I plan on removing both the balance shafts and gutting the water pump in favor of an external electric pump.
Will install 60lb Siemens injectors, ZZP stainless T3 exhaust manifold and Garrett T3/T4e .60 turbo. The turbo will be plumbed into the Saab 93 cast intake manifold that I have previously modified to fit the 4bar map sensor.
The engine will be ceramic coated black, with the valve cover and accessories powder coated in Illusion Cherry.