The steering wheel, arguably the most touched part of any car. This is what you use to get in touch or "feel" the car as you become one with it. This very steering wheel I had just purchased for our car only days before the fateful day. We wanted to add a few new touches, personalize it a bit more, to make it more our own. I never got a chance to install this steering wheel.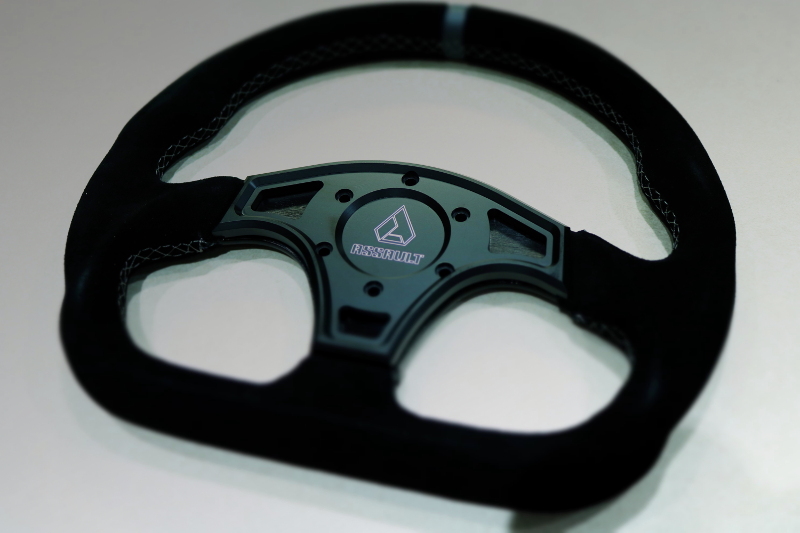 BUT I CAN'T LET THAT STOP ME!
I took a little time to reflect and think about all of this for a bit. I really just couldn't image starting all over again, we had come so far, and as it seemed, it would take almost a complete fresh start. Many of the items needed, well, it would almost take another donor; finding another donor! Pulling the hoses through the frame again after thinking that is all behind us... More trips to the powder coater... Do I have it in me? Kaleb is off to college, he would help but he is not around very often now. Do I want to spend all of that time by myself doing what we once did together?
Then it hit me! Reflecting back to things I have regretted not doing, do I want to look back upon this one day and regret not ever giving it a chance? Do I want to live out our empty-nest years thinking about what we only had for a very short period of time, something that meant so much to both of us? It would be a memory that would only be a blip in time. I know very deeply that I would regret terribly forever. And with that, the decision was made, we are going to rebuild! I will have that chance to install the new steering wheel!
Begin:
Instead of buying a donor car, which I had actually located a great donor if anyone is interested (2006 SS/SC ~100K for $1600), I checked around and was able to find a couple of the items NOS OEM for less than $100. I've already ordered the pedal box, brake booster, master cylinder, brake reservoir, steering rack, power steering unit, turn signals, and a few other items. A couple of them are used donor parts such as the power steering unit, but most of the others are actually new and surprisingly inexpensive. Many more items will be acquired from DF from the kits. About the only item not needed is one shock and the uprights and out to the wheels. The wheels are fine, one a bit marred up inside but externally cosmetically fine. I'm very strongly leaning towards another set of wheels and tires. These tires are completely done, they are probably only good for the autocross. One set will be for the road and another for if we do autocross next year.
Obviously the tube frame will need to be replaced/repaired. I have talked with Lonny and Adam recently and they have been very gracious in helping us get back on the road. I won't go into details, but mark my word that they have been extremely generous and helpful! The next time you see them or talk to them, please thank them for me as I cannot thank them enough alone! They want the frame back to be able to inspect it to see if there are any improvements to be made. I feel that it is very responsible and forward-thinking of them. I was not disappointed with how the frame performed. I was very impressed with the welds and the overall design of the frame. While these are not your everyday NHTSA vehicles, one cannot expect the safety performance of a highly over-engineered cocoon, I'm my opinion, it performed very well.
One other quick note, I completely and wholeheartedly believe in Kaleb and his abilities. I don't want anyone ever thinking "What the hell are you doing letting an 18 year-old driving that car!". Kaleb has many years of experience in racing ATVs, motorcycles, and RC cars. He has an innate ability to instinctively maneuver a vehicle under many conditions. I trust him more than I do most grown adults with many more years of driving. After understanding the details, very few would have been able to predict and control the vehicle with a better outcome. With that being said, he has learned even more and I trust he will be that much better. Besides, he has every right to drive the car as I do. And he will be the first to drive again.
This build thread will be all about the rebirth, 2.0. I plan to do a few upgrades along the way. Quite frankly, I was pretty happy with most everything. There really wasn't much that I would have wanted to do differently. I will be upgrading the seats to a nicer set of Corbeau seat, reclining this time with the sliders (the driver seat was bent and twisted). We will eventually work on a small glass (possibly) windshield to direct airflow. As much as I liked the wrap, there are a few tweaks I would like to do now that it was installed.
I look forward to being able to drive it again. I look forward to the car shows and talking about it again. I look forward to being able to meet up with some of you on a possible road trip.
I also want to thank each and everyone of you for your kind words and inspiration. I read every post and each one of them meant so much to me. They helped push me towards bringing it back. I hope I can continue to help all of you!
Now, on with the build!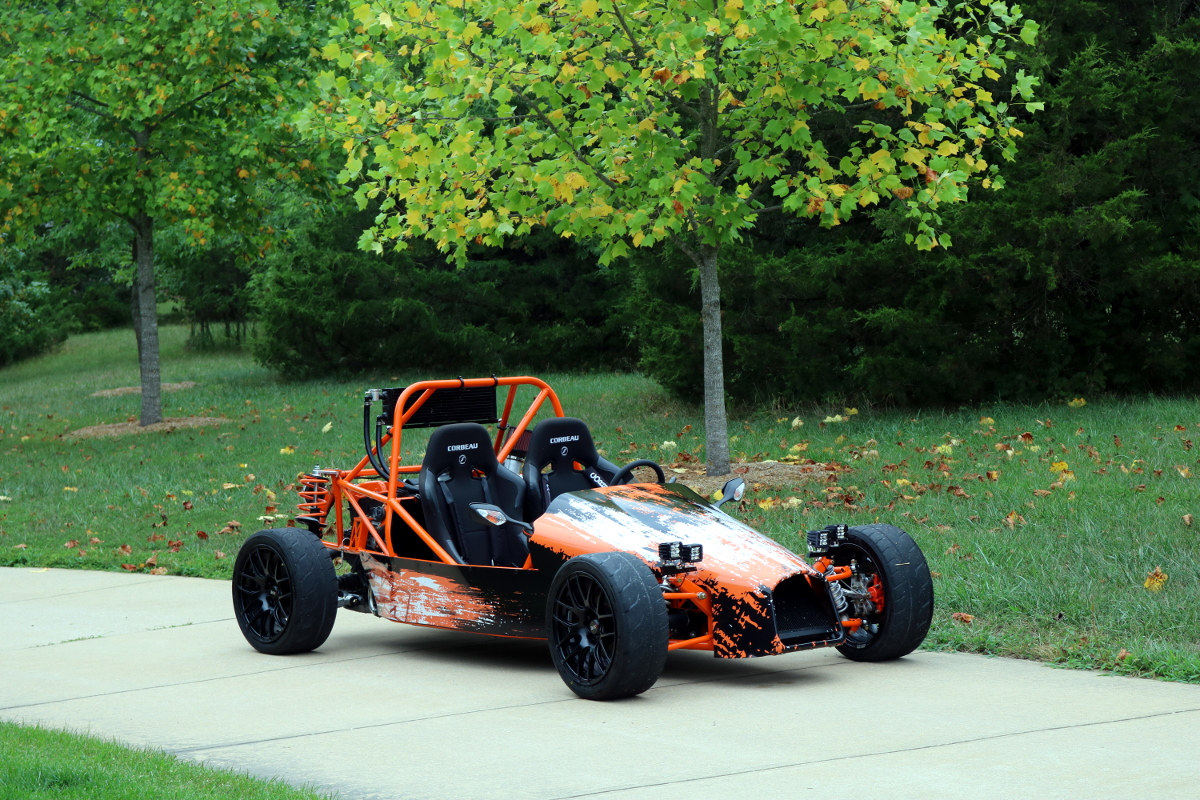 Last edited: