In order to disable the lighting of the Check Engine Light (CEL), Tire Pressure, Traction Control (T/C), Air Bag, and Seat Belt without completely disassembling the dash, you can cut these traces on the back side. Remove the white cover from the back to expose the traces on the back of the circuit board. A very sharp razor blade will cut through them with ease.
I have been able to reconnect cut traces in the past by scraping off the green coating and exposing the copper traces to solder them back together.
The cuts are after the signal and before the current limiting resistor. With the CEL, the signal line is cut, but there is another high resistance resistor still connected that I assume if for some type of feedback signal, so I left it intact.
This by no way removes codes or disables anything other than simply the lighting of the actual LED if you don't want it lit all the time.
Here are the traces to cut.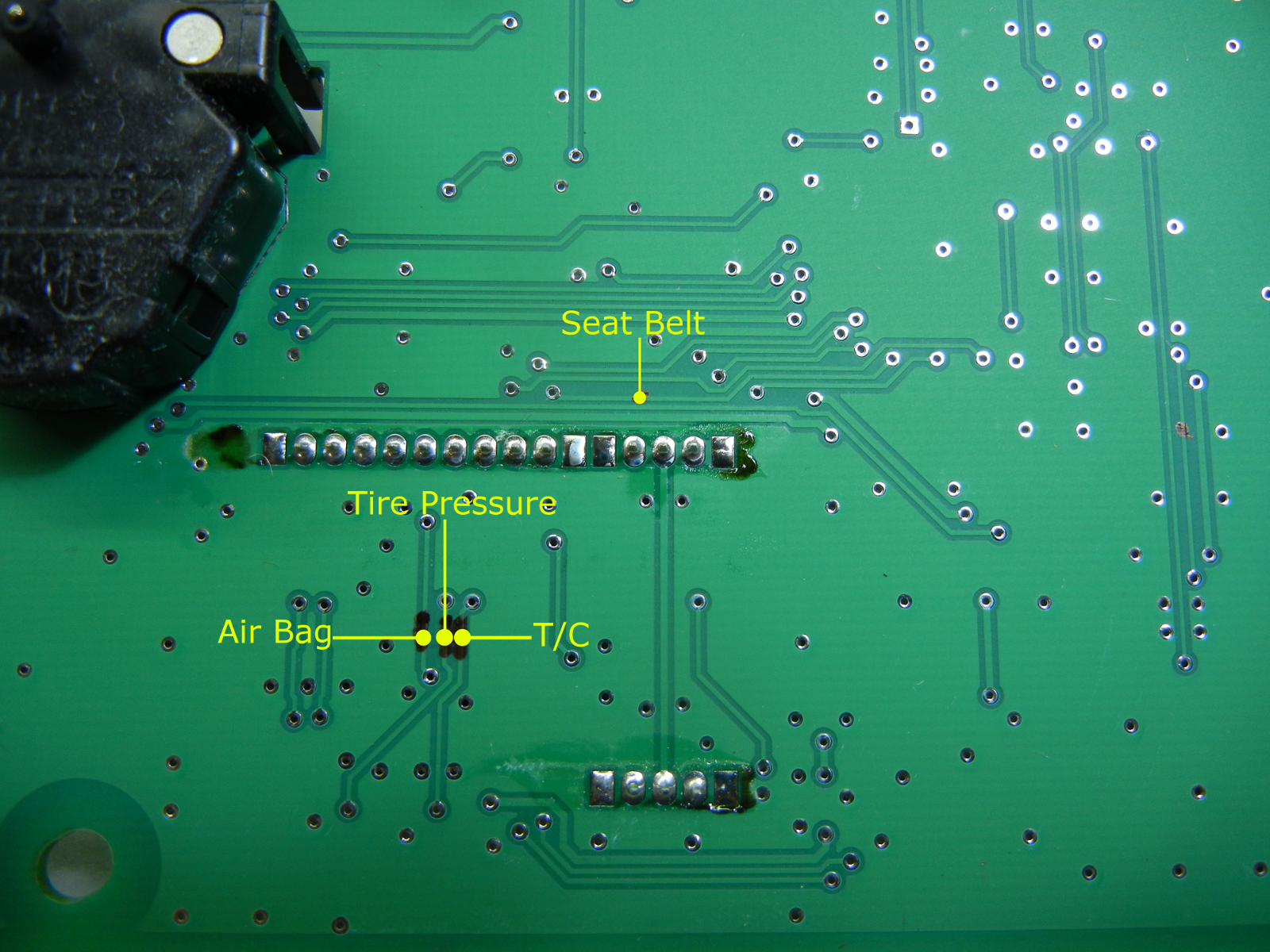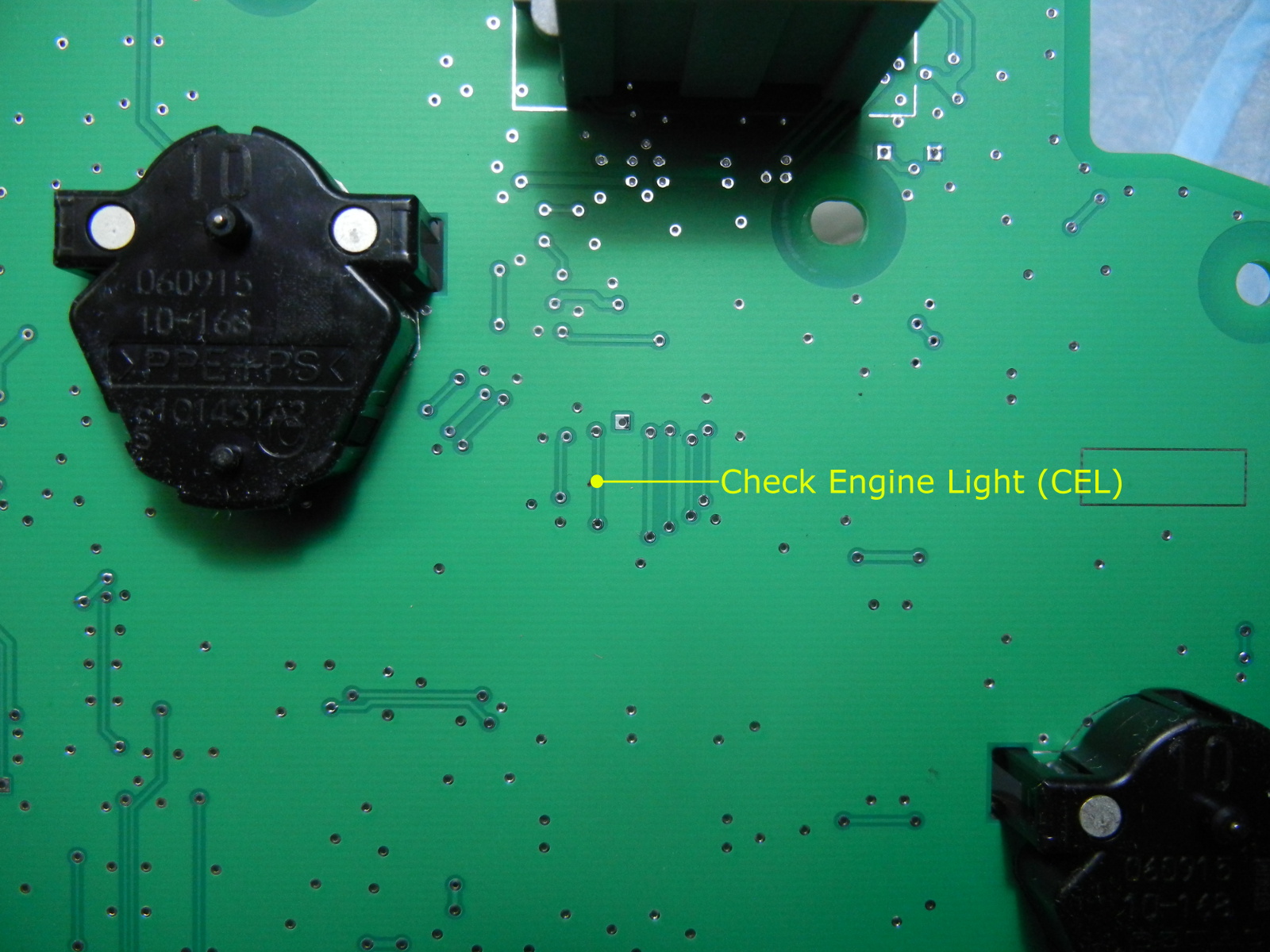 Last edited: