I can absolutely say that the diode cleared up the issue with the engine running after the key is turned.
Additionally. I took it around the neighborhood today. I need to take it to a track for sure.
I got the hood back from being wrapped Friday. Turned out pretty good. These are my insurance pictures. So not the best angle or most artistic.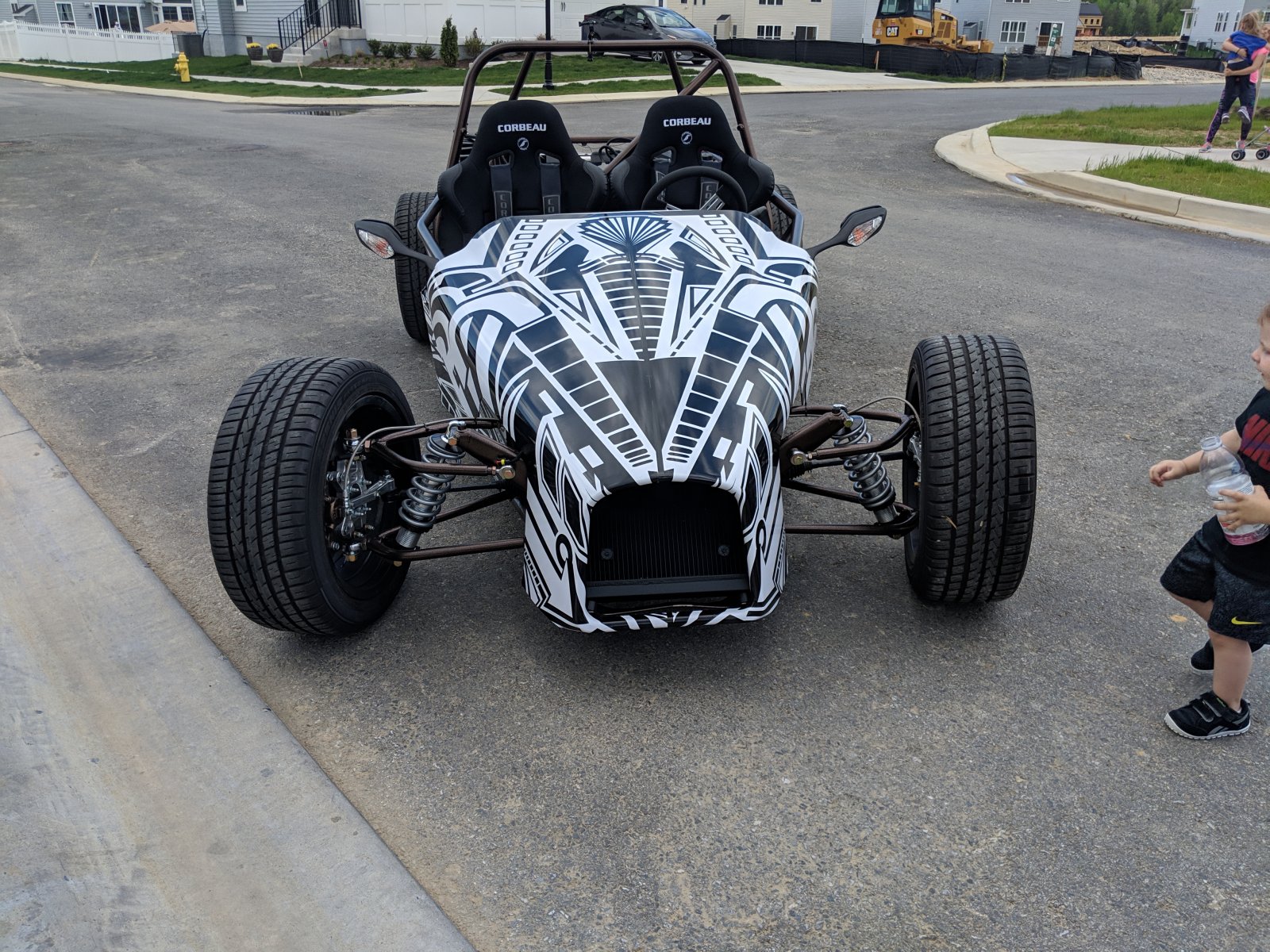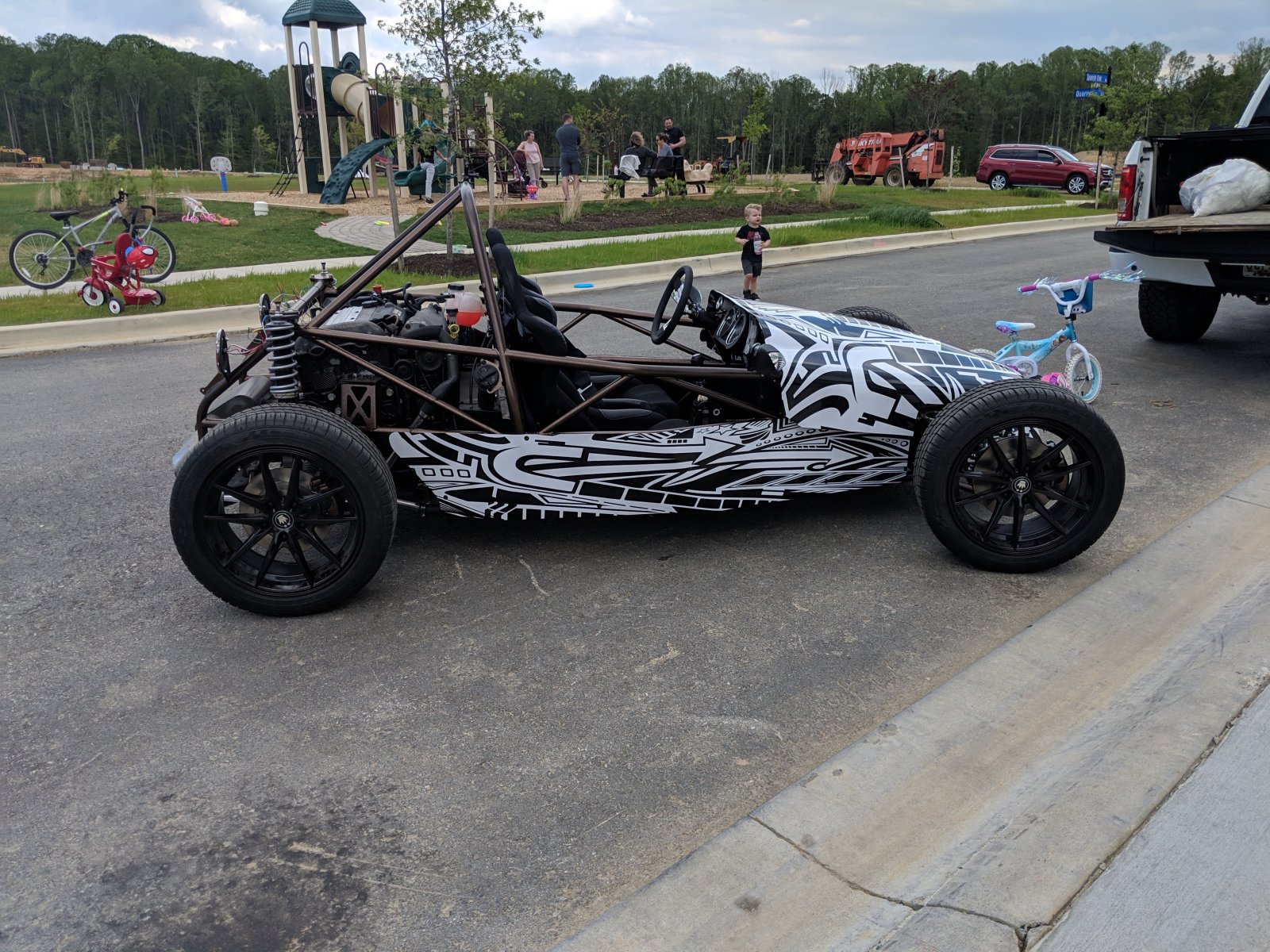 I adjusted the shift cables. So much better now. Feels a lot better and I have reverse now.
I wired up the all the lights but I still need to make a bracket for the front. Once I have that I can just plug them in.
Last couple things on the list include the windscreen, Parking brakes, then the dash buttons. Then I am sure I'll have another list...