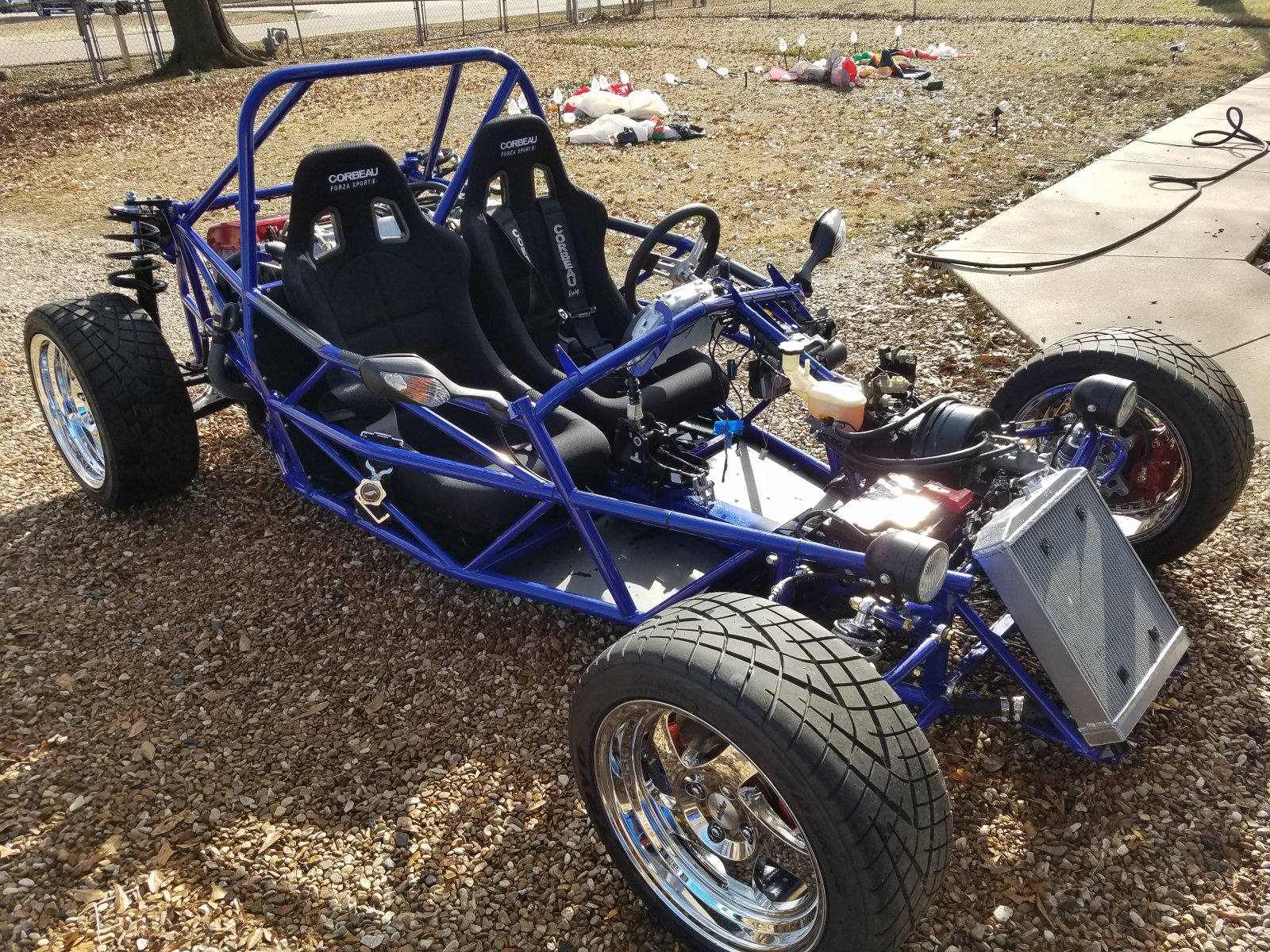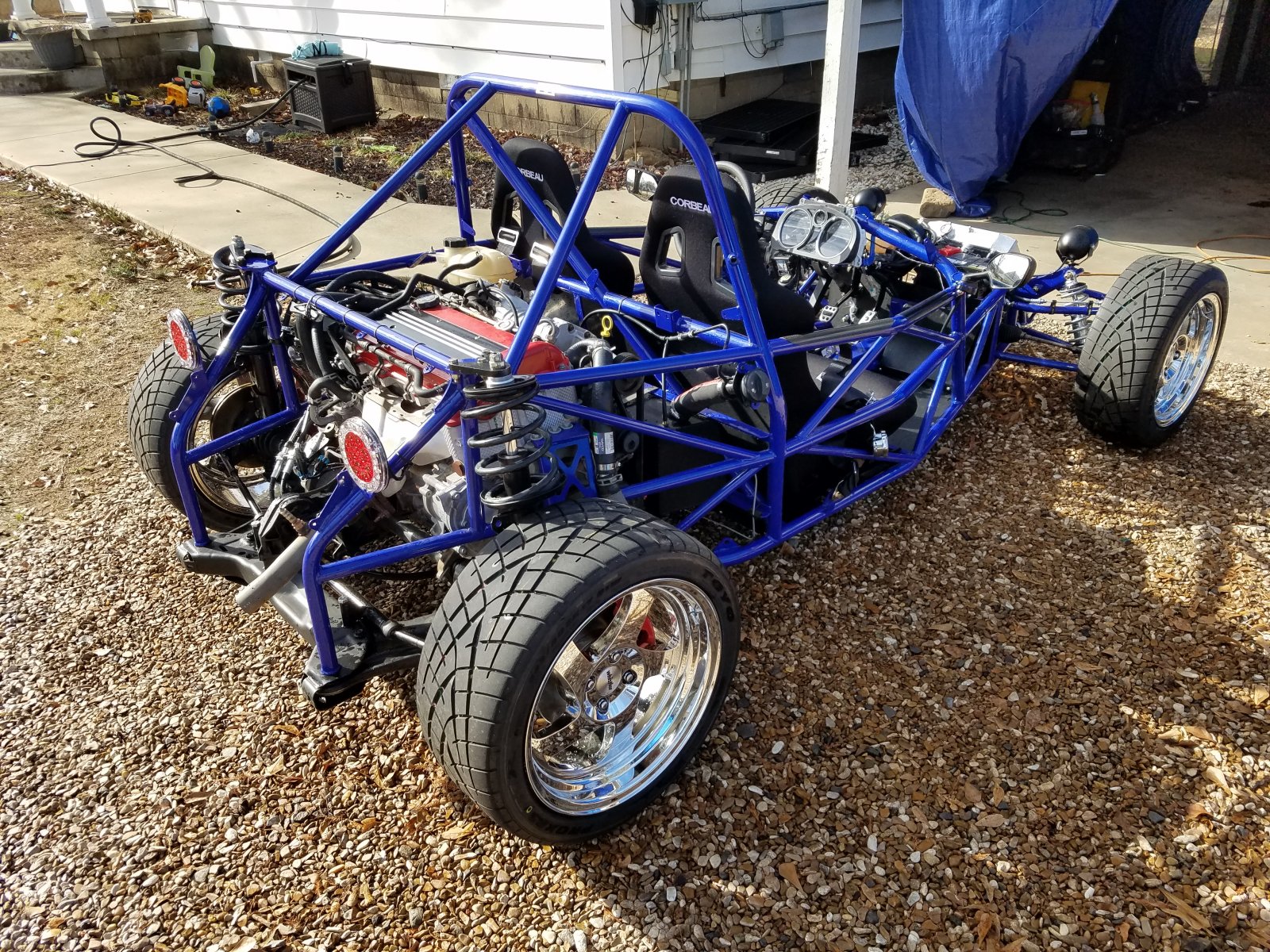 I haven't been active much in the forum but i have followed just about everyones build. Picked my frame up in August and have been hard at it ever since.
I wana thank everyone for all the post that have been so much help. Big thanks to Adam and Lonny for anwsering every question i had no matter how dumb lol.
Exhaust will be here tomorrow but besides that it's just a few small things to button up before trying to get her registered!!