no crank no start, when i jump the load side of the crank relay (pins 30 and 87) I blow the crank fuse. When I jump pins 30 and 85 it cranks. 85 is a good ground. I think, but that isnt making sense to me. am I looking at the relay spot correctly?

could I have internal damage in my starter?

could the purple +12v signal wire connected to the starter be shorting directly to the battery and blowing the crank fuse?
obviously have a damaged wire somewhere I think...any ideas folks?? The car was running fine but something happened might have had a power surge in the electrical system and back to no crank.
i will double check continuity on the purple starter signal wire tomorrow. sick of this for now.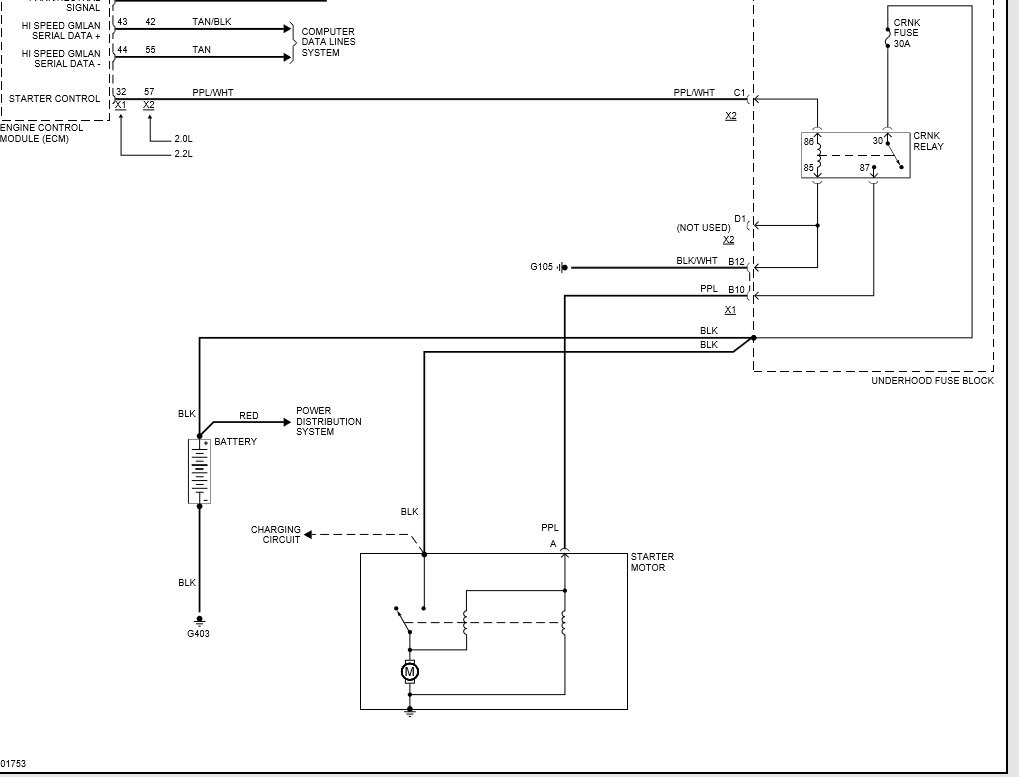 Last edited: