I'm at a good point where I believe this can be documented.
I'm still trying to figure out how to get the Speedometer to work, so if any you guys have thoughts around this please share!
FIXED!
First, why would someone do this?
Well, first is performance. Going from the F35 with Final Drive of 3.82 to the HHR FD which is 4.17 has considerable drivability & torque improvements. The Getrag F23 is known to be able to handle more power than the F35 due to how the shift forks are implemented. F35's are known to break their forks at high torque, low rpm situations. The F23's parts are also more abundant, in the event it does break there are parts available for cheap. That brings me to my second reason, the transmissions are effectively everywhere as they were in a ton of mass produced vehicles. The F35 has become extraordinarily expensive over the past couple of years, going for as much as $1,200 used before shipping to >$3K new. The idea here is that I could take my F35 w/ LSD and swap to the F23 w/ LSD and sell my existing transmission for about the same cost (if not more).
Second, was it worth it?
In summary, I've had about 50miles on the car which includes a dyno session and I can say without a doubt it's made an incredible difference and I'm glad I took the risk. The additional torque due to the FD makes the car feel like it has a lot more power in lower rpms and I don't find myself changing gears as much as the F35 which often felt too low in third and too high of an rpm if I shifted down to second for normal city driving. On the dyno, I put down 350whp and it handled it across many pulls without a sweat. I have yet to sell my F35 w/ LSD and axles so I don't know where I would stand in the netted out cost but it's looking like it'll be close to a couple hundred paid on my part which is totally reasonable.

Here's the process:
I used this link to understand the right years and models, off to ebay I went. You'll notice the year on the HHR makes a difference. If you want the 4.17 you want to look for a manual HHR between the years 2005 - 2008. I found a 2008 with 90k miles and thought that was a STEAL.
Delivered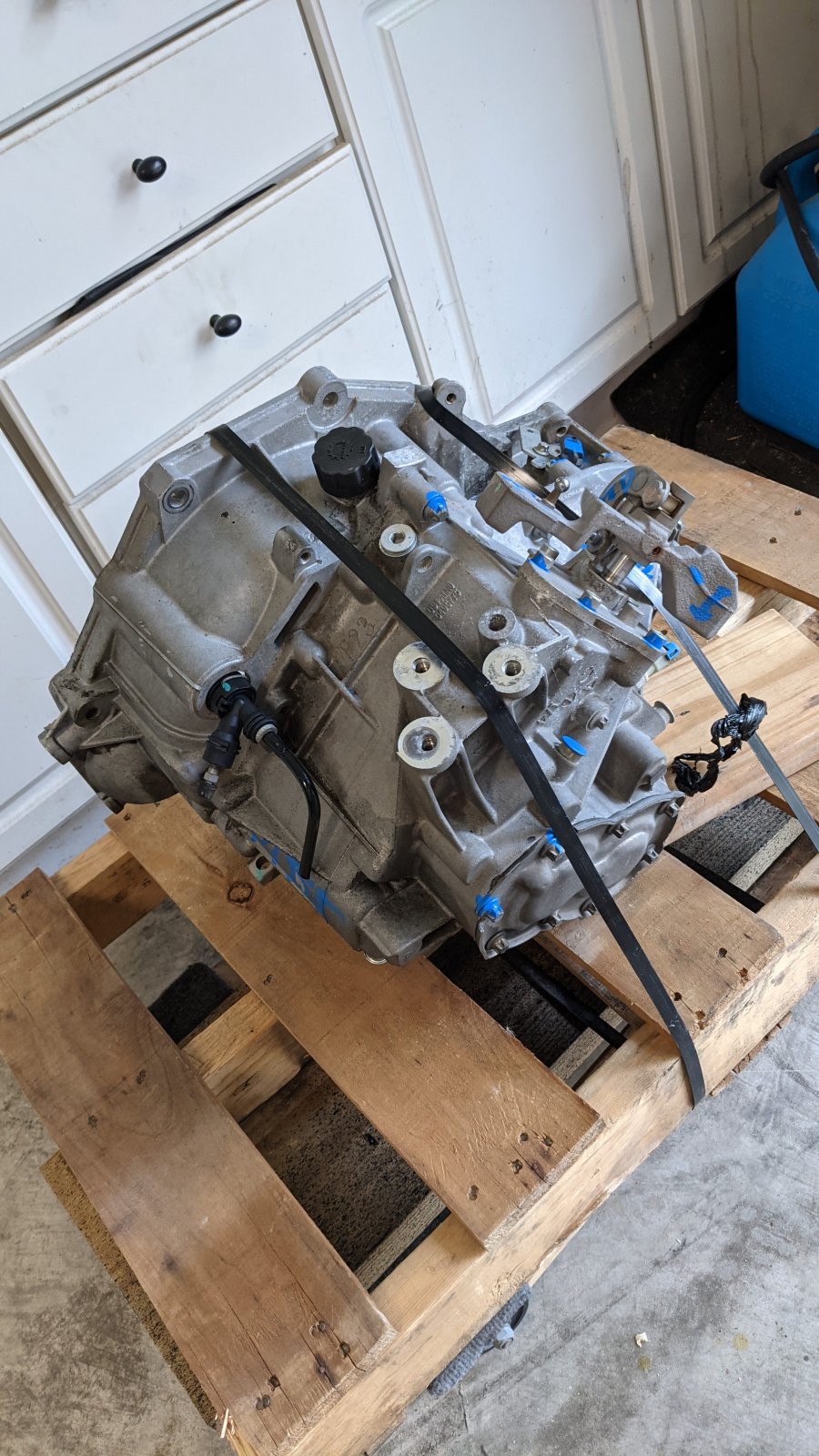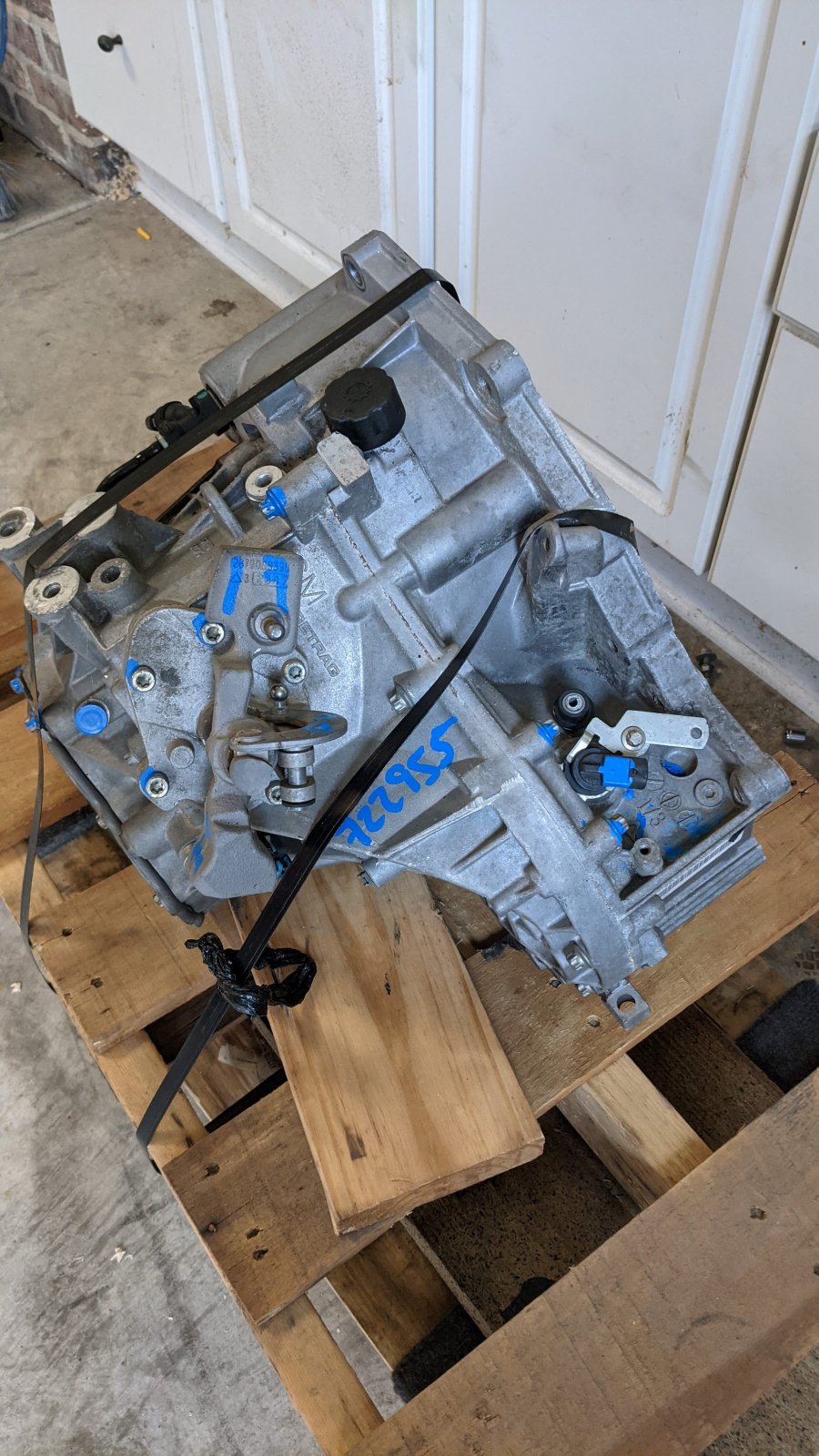 You could just throw this one with a few minor changes outlined after the LSD part - but if I'm going this far and pulling the engine / trans etc I might as well cough up the money for an LSD and do that also. There are three options for LSD's - one legit LSD, one china LSD, and one insert. The legit LSD is the Quaife ( QDF17B ) which retails for ~$1k, china LSD is the OBX LSD which is ~$450ish which has QC problems and requires additional mods to make it right, and the insert is the Team Green insert. I don't have time for china shyit and the Team Green insert is probably good enough BUT in speaking with Justin at high HP levels it seems to have an issue...so Quaife it is. I found my Quaife NIB on ebay.
I really didn't want to be the one to install the LSD after doing the research, it's not my area of expertise and I just don't have the tools. I called around to everyone in a two hour drive and they either couldn't do it, didn't want to do it, or didn't give me the warm and fuzzies and I might as well do it anyway. For the most part, getting it apart I followed the instructions for the Team Green insert found on youtube
Take your throw out bearing off. Your first mission is to get the cap out, I drilled through mine and then used a little leverage to get the cap and black piece out.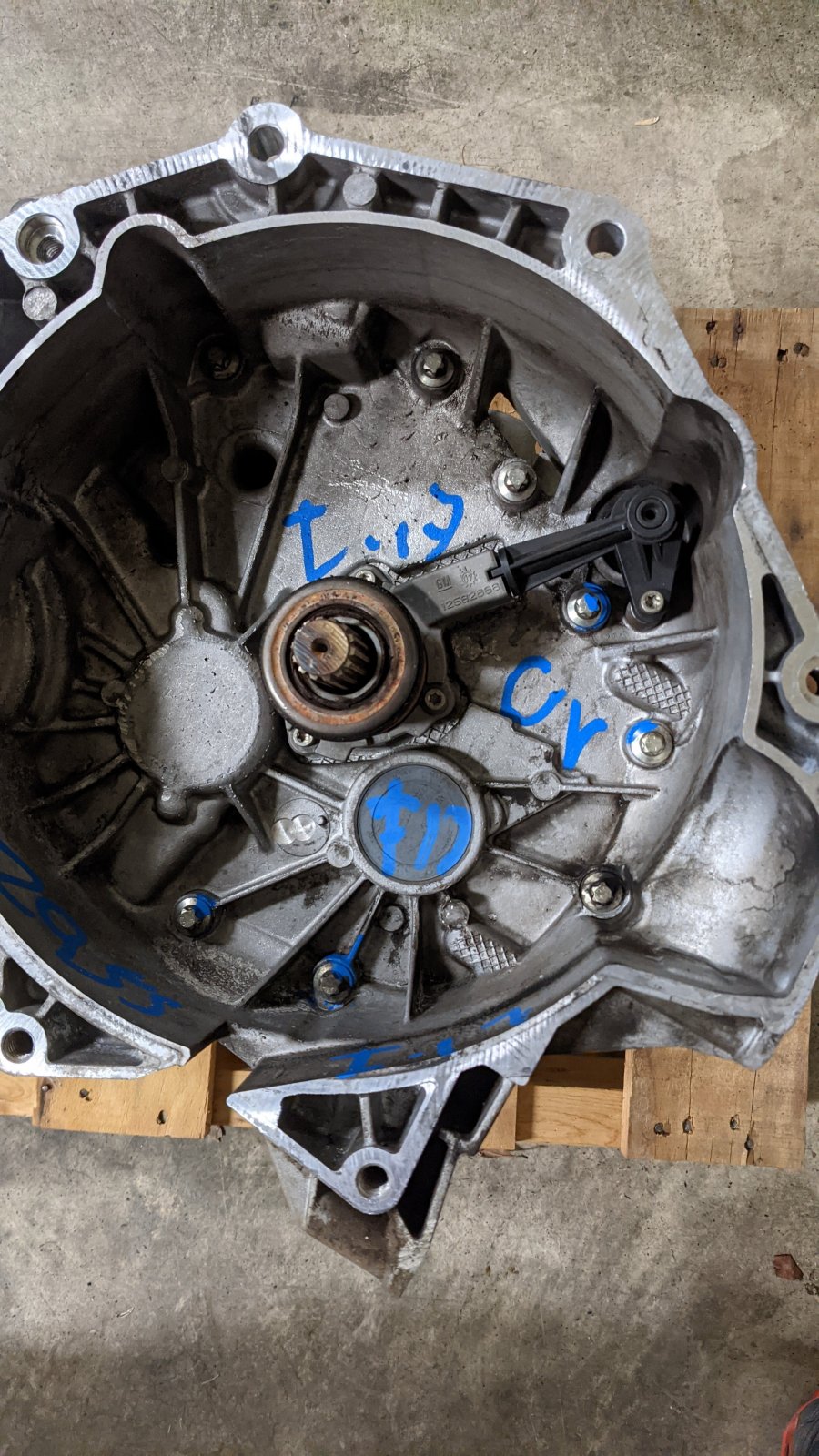 Notice the snap ring, you'll want to save this. The black plastic part is directly under the cap and easy enough to pull out. You'll want to buy a new cap ( 9120610 OR Ford 1311152 )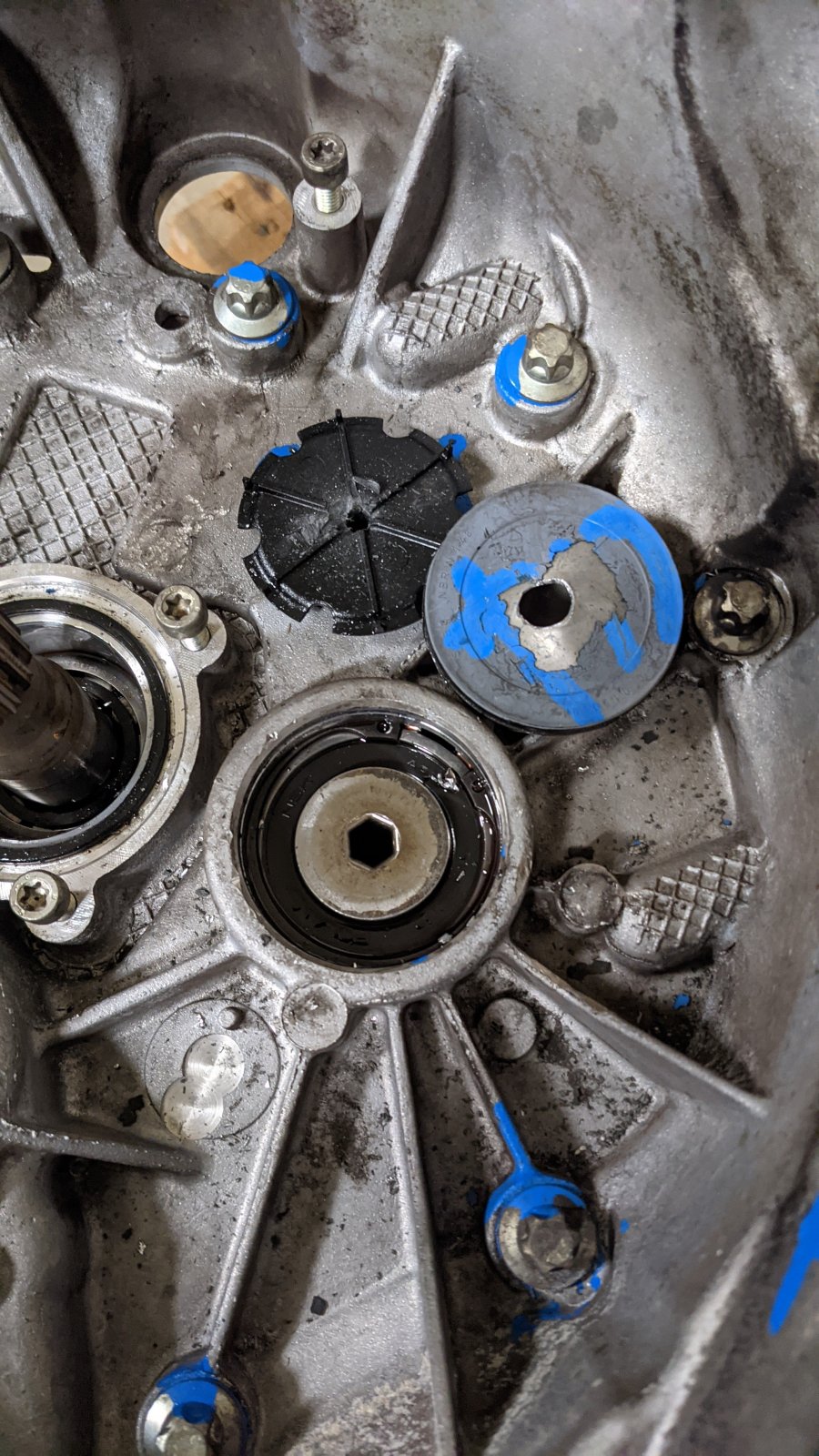 Getting that bolt out can be a straight up pain in the ass. In the youtube vid you'll see the dudes using vice grips, I'm not lucky enough to use vice grips and not strip the threads. I hated buying the tool to use just once, but made removing and tightening the bolt a breeze and I can sleep well at night.
Kent Moore Input Shaft Anti-Rotation Tool J-44377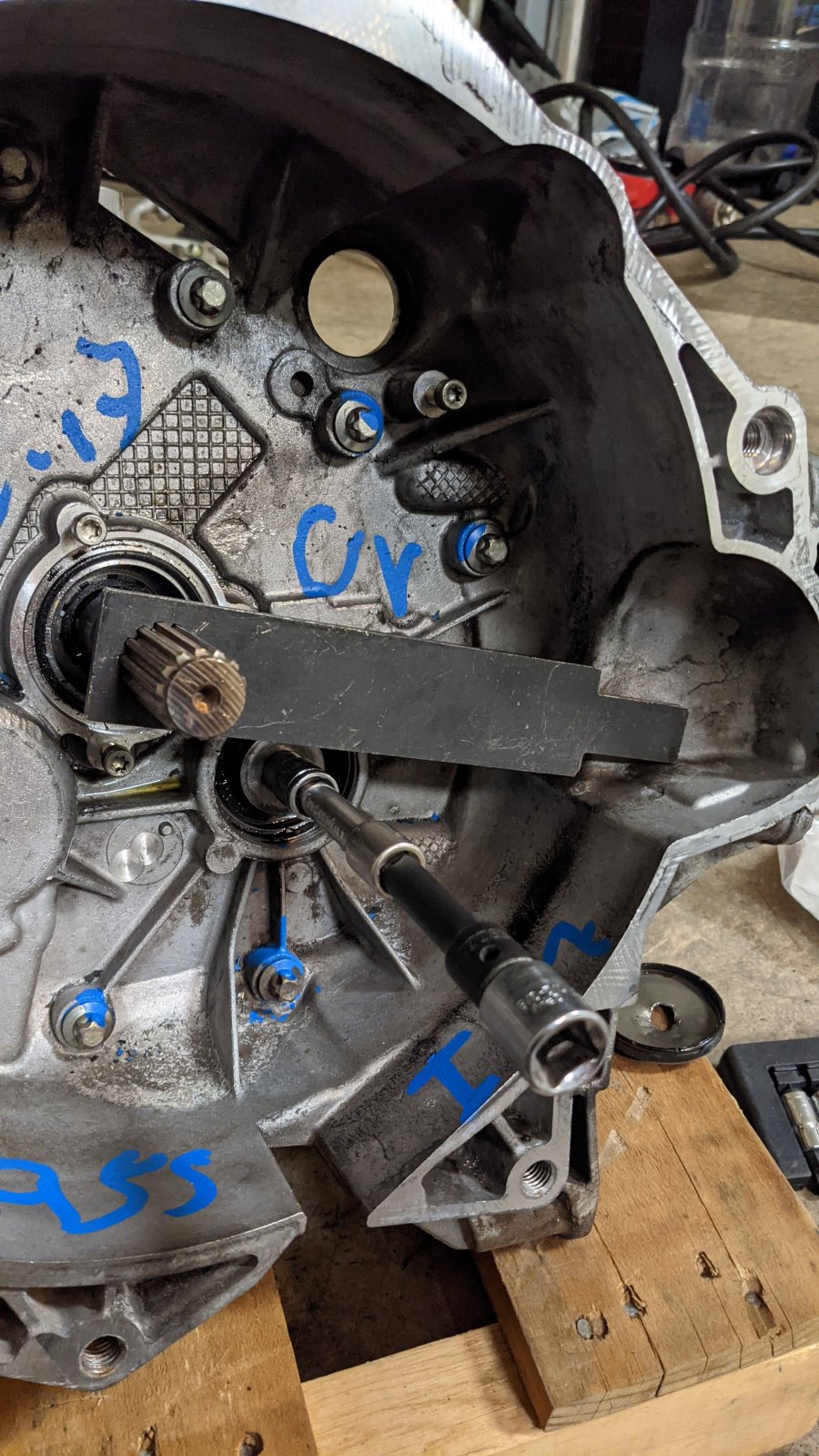 This is what she looks like with the top half off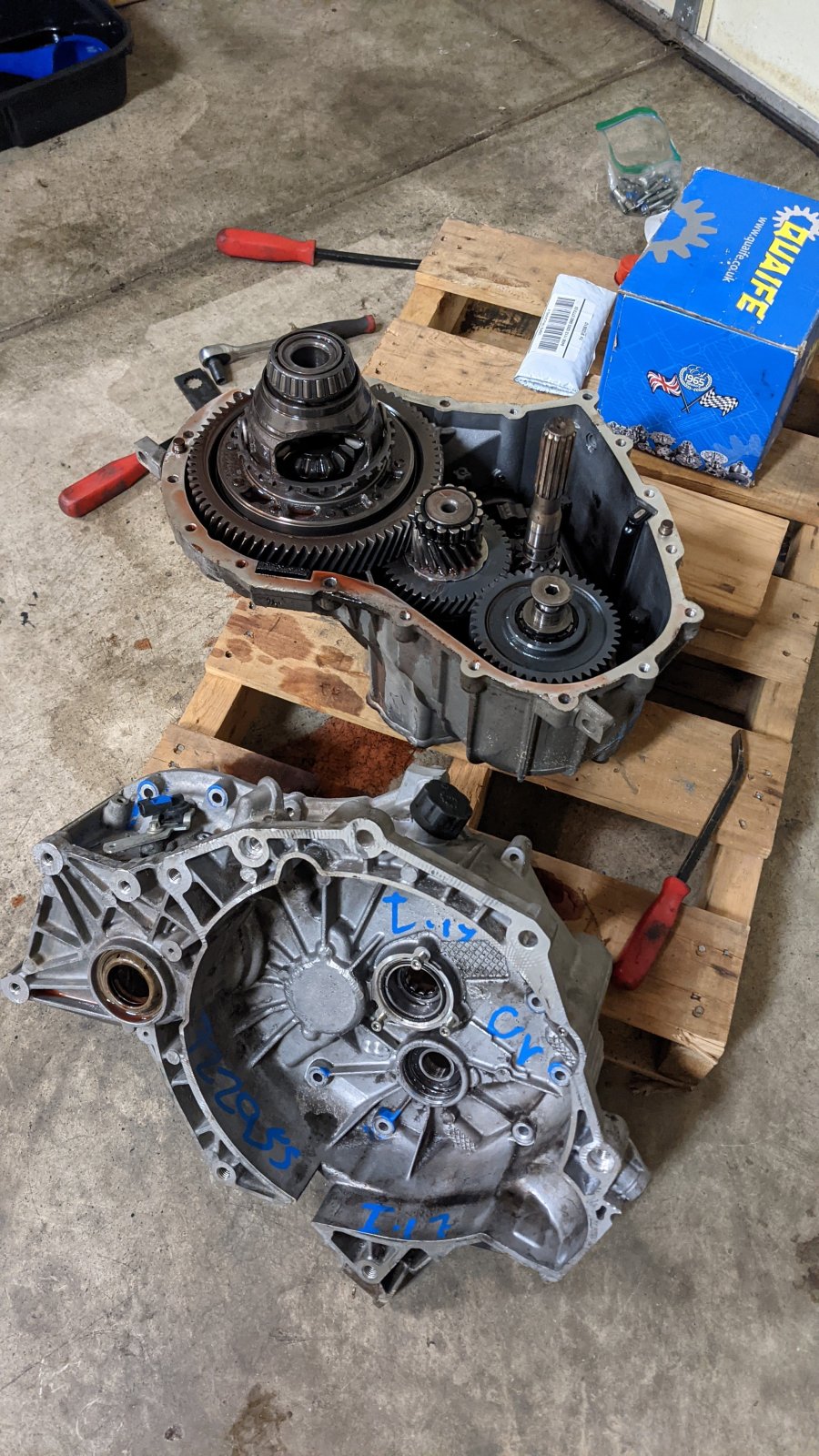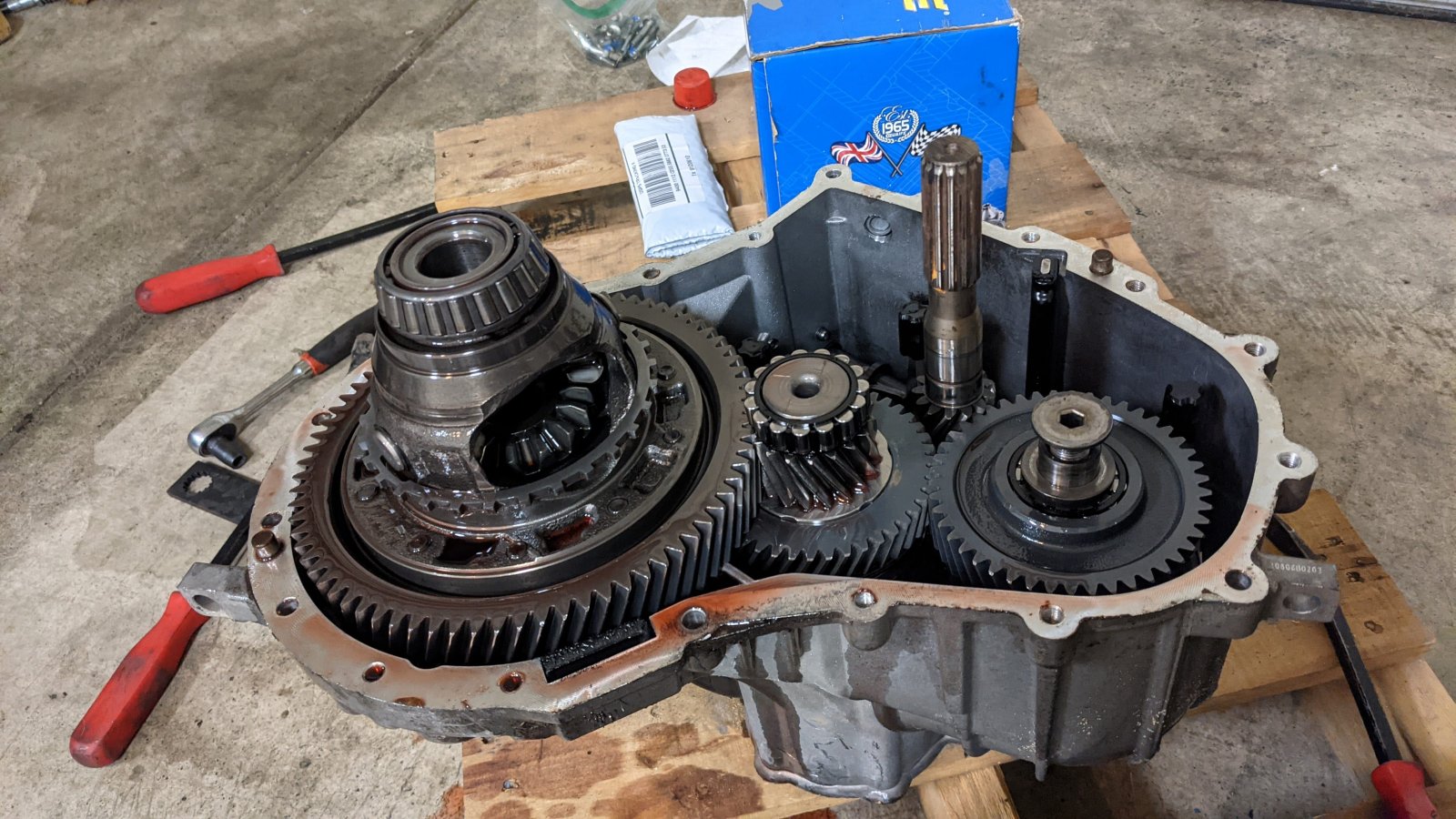 This is where the real fun starts. You can either purchase a bunch of different sized shims and do a bunch of trial and error for the right preload, of you use the shims on your F23 trans which should be close enough. I chose my F23 shims and straight up battled getting the diff bearings off to get to them, you need both sides.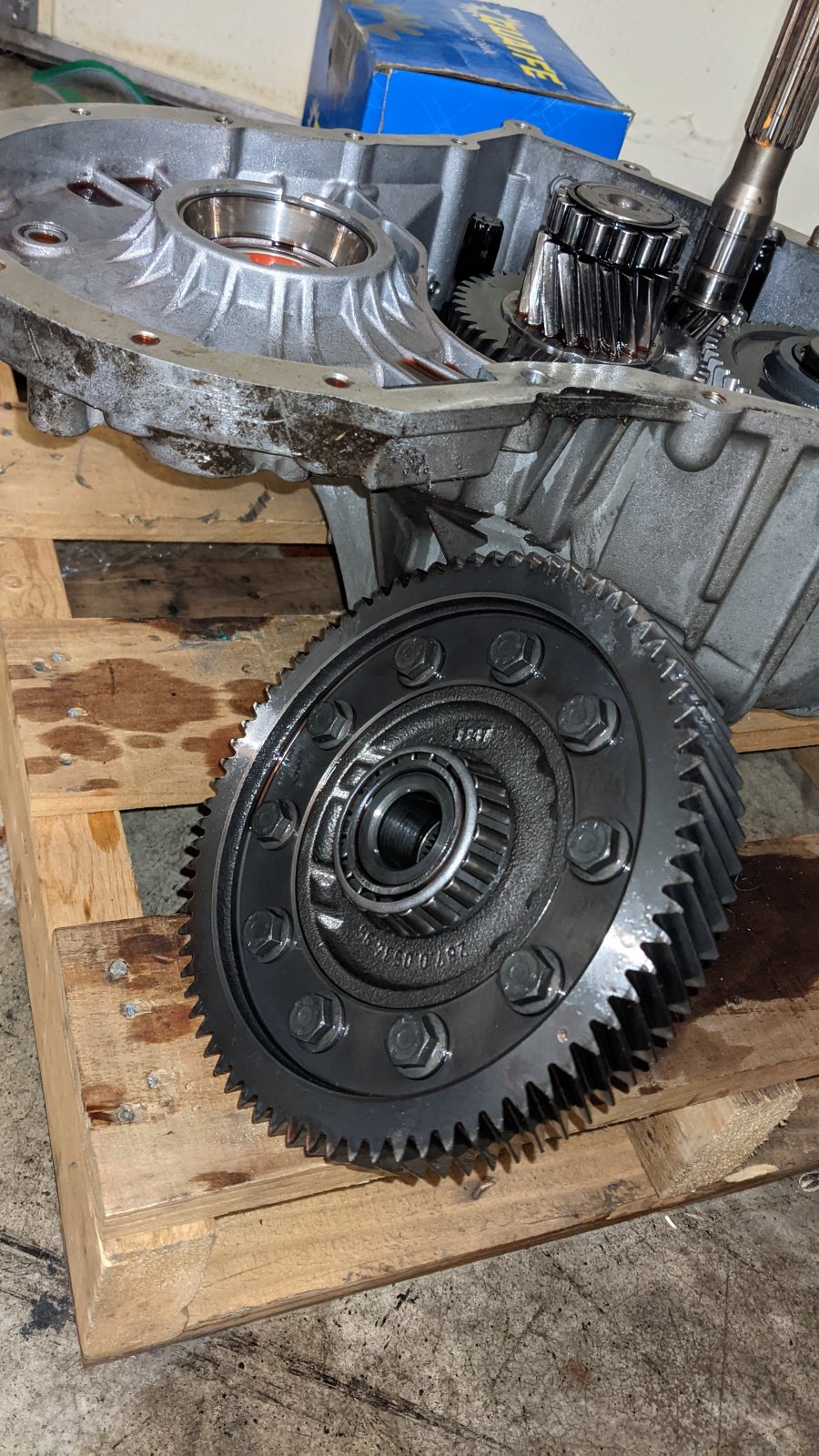 You typically ruin the stock F23 bearings in the process, which is why I had to purchase new bearings. This is the shim you're looking for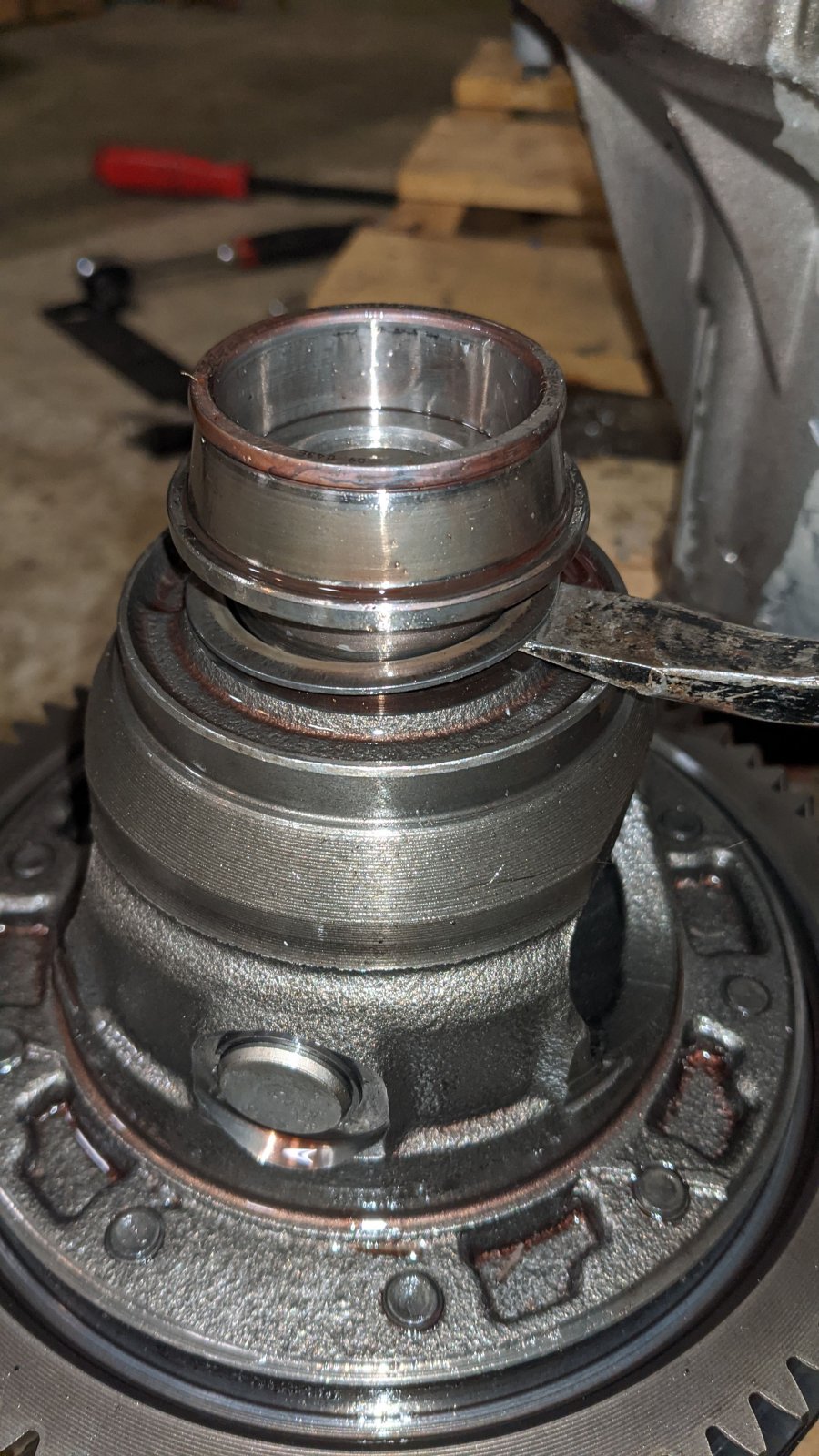 Backside was a total b*tch as there is nothing to get leverage with to remove the bearing.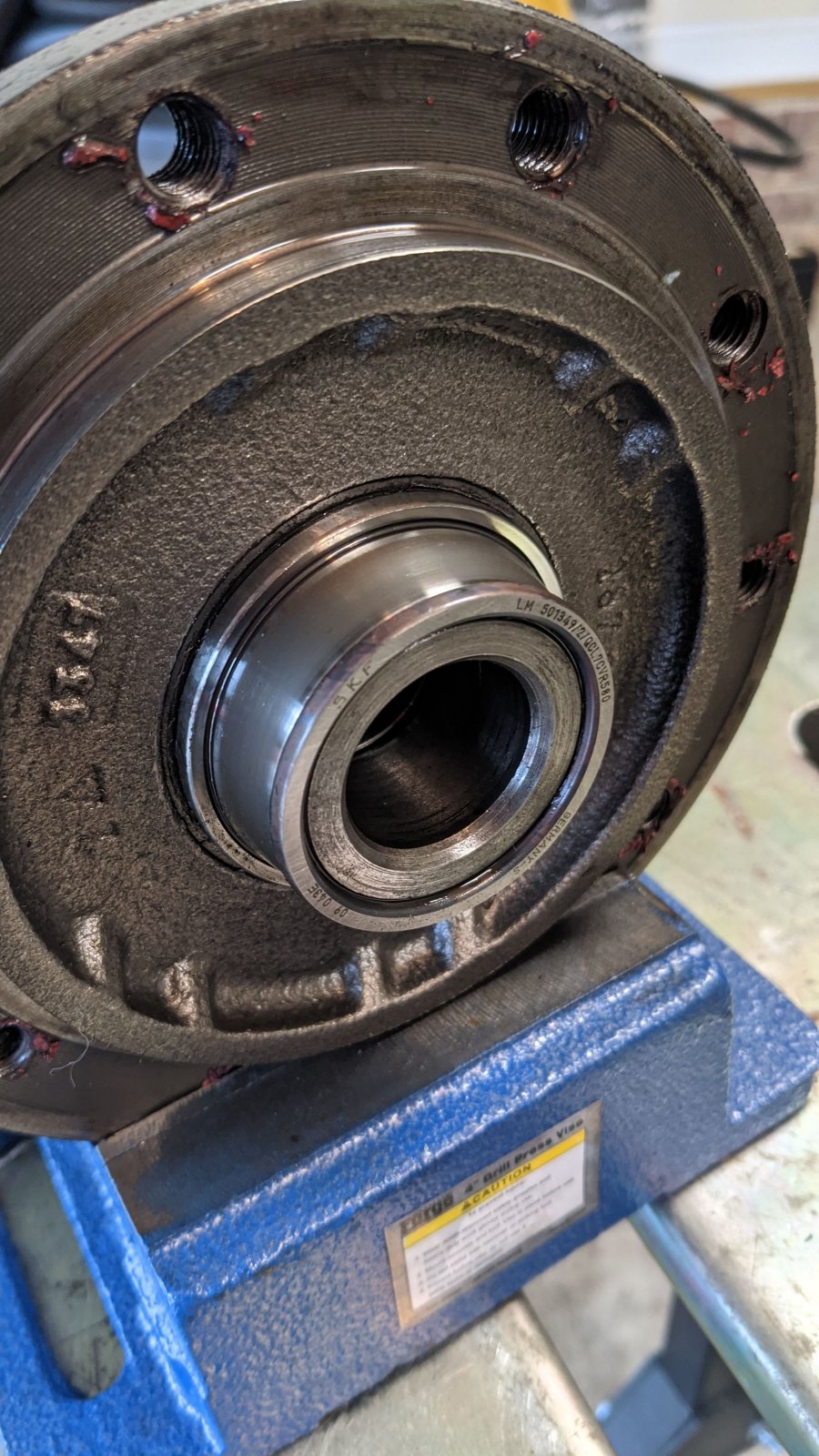 As you can see, I did not have a good time but managed to get it out unscathed.
*UPDATE: DON'T DO THIS, BUY THE RIGHT TOOLS SHOWN BELOW!*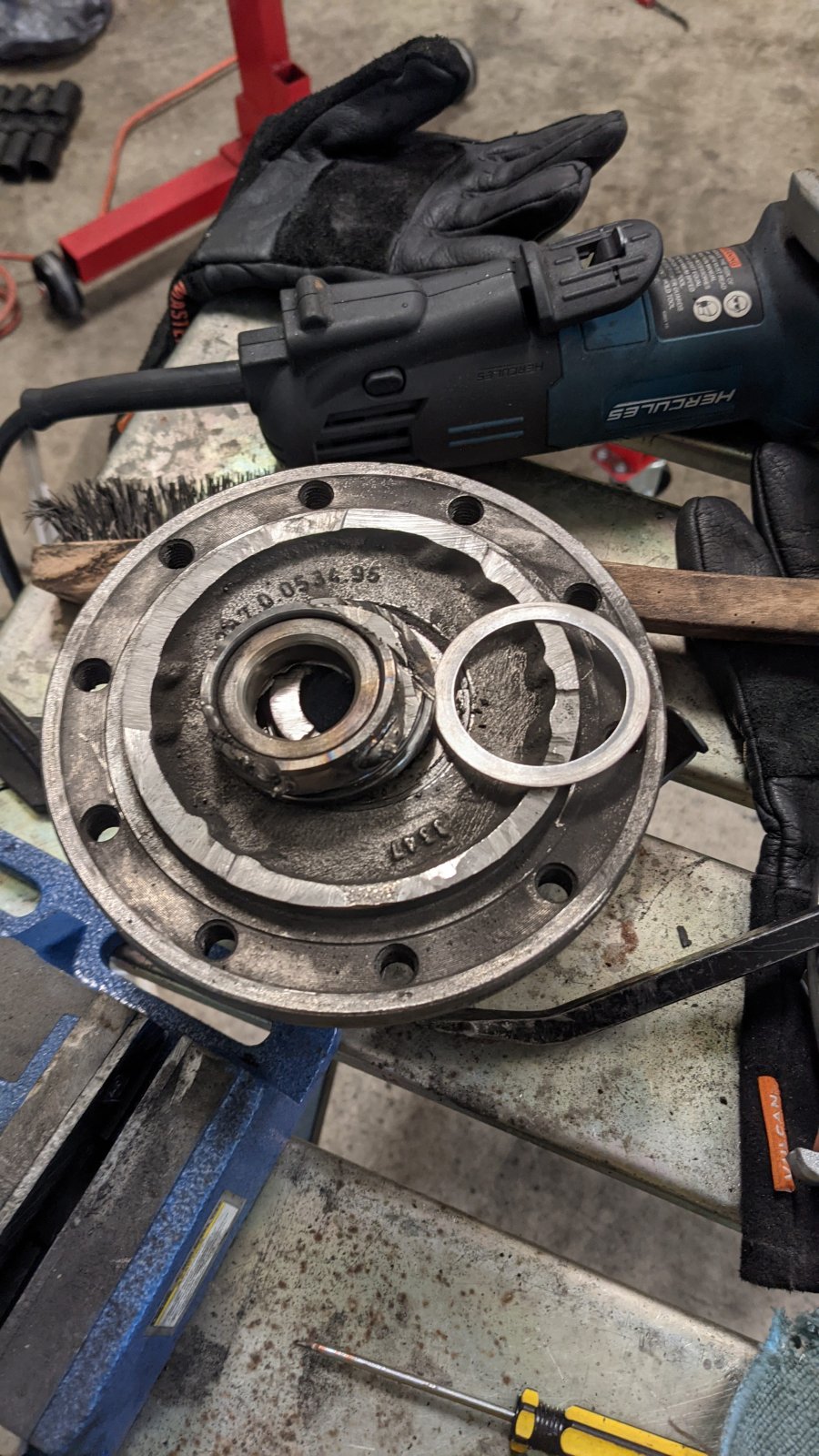 Here is what you need:
KENT MOORE TOOL J-44379 DIFFERENTIAL BEARING PULLER PLATE
KENT MOORE TOOL J-44381 SHIFTER BEARING REMOVER
Total was like $50 from ebay. Well worth the risk / time / effort
Take out your Quaife > insert your shims > press on the bearings > install your ring gear w/ loctite and torque to spec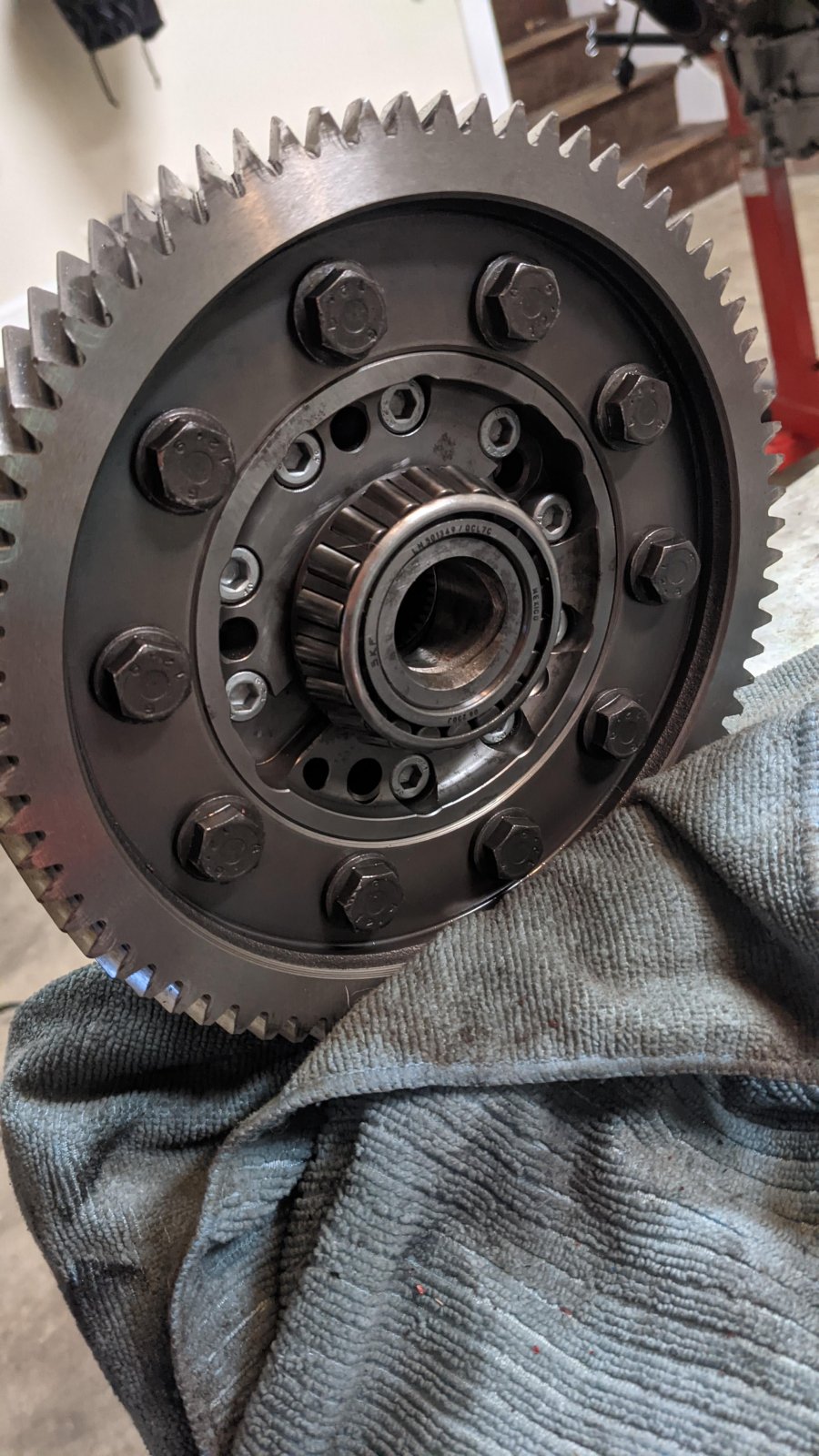 Take out some assembly lube and put it liberally on your bearings and put her back in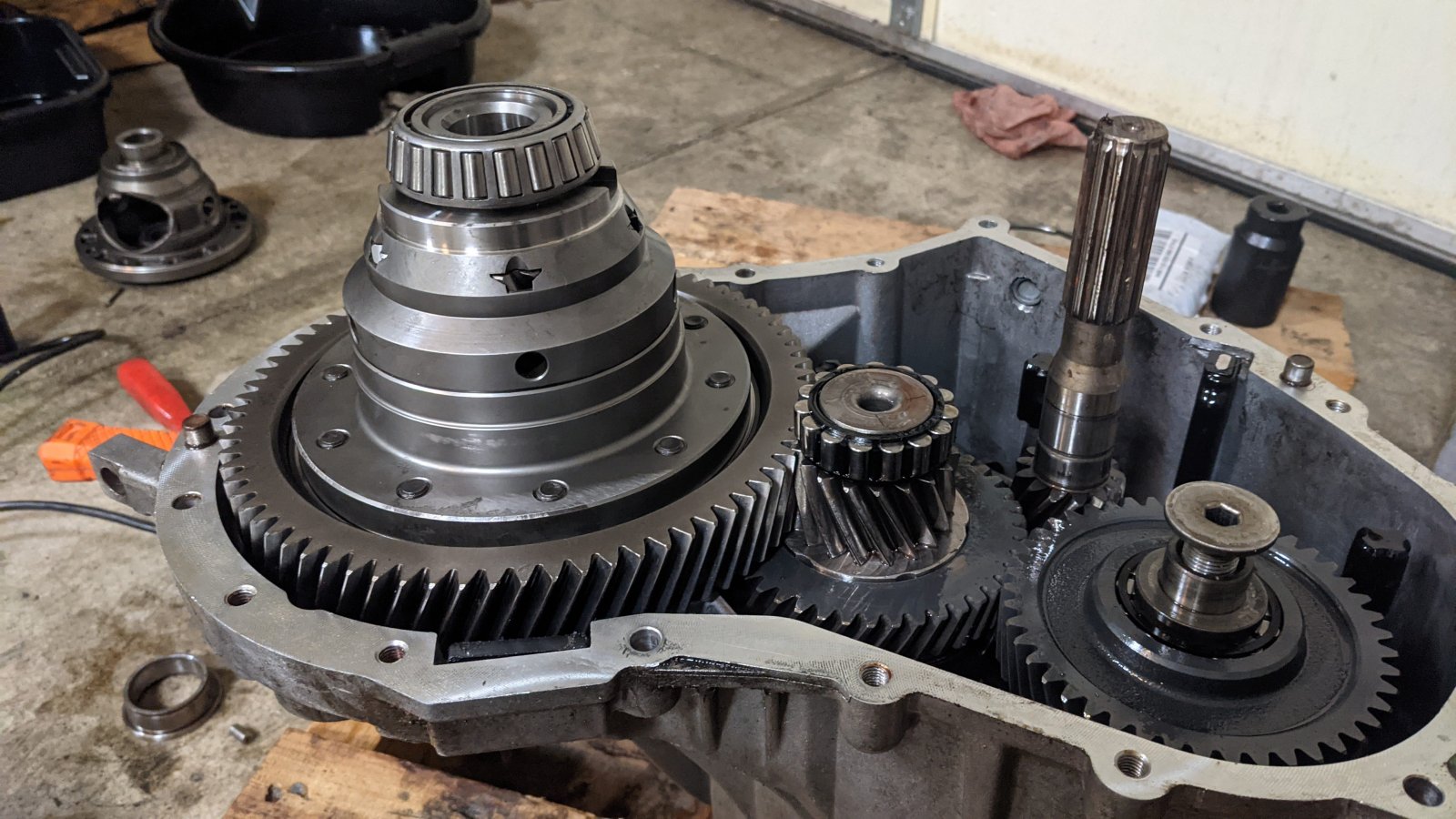 Pick up some anaerobic gasket maker and tighten everything to spec
*** DO NOT FORGET YOUR SPEEDO RING FROM THE STOCK F23 DIFF --- NOT PICTURED HERE! ***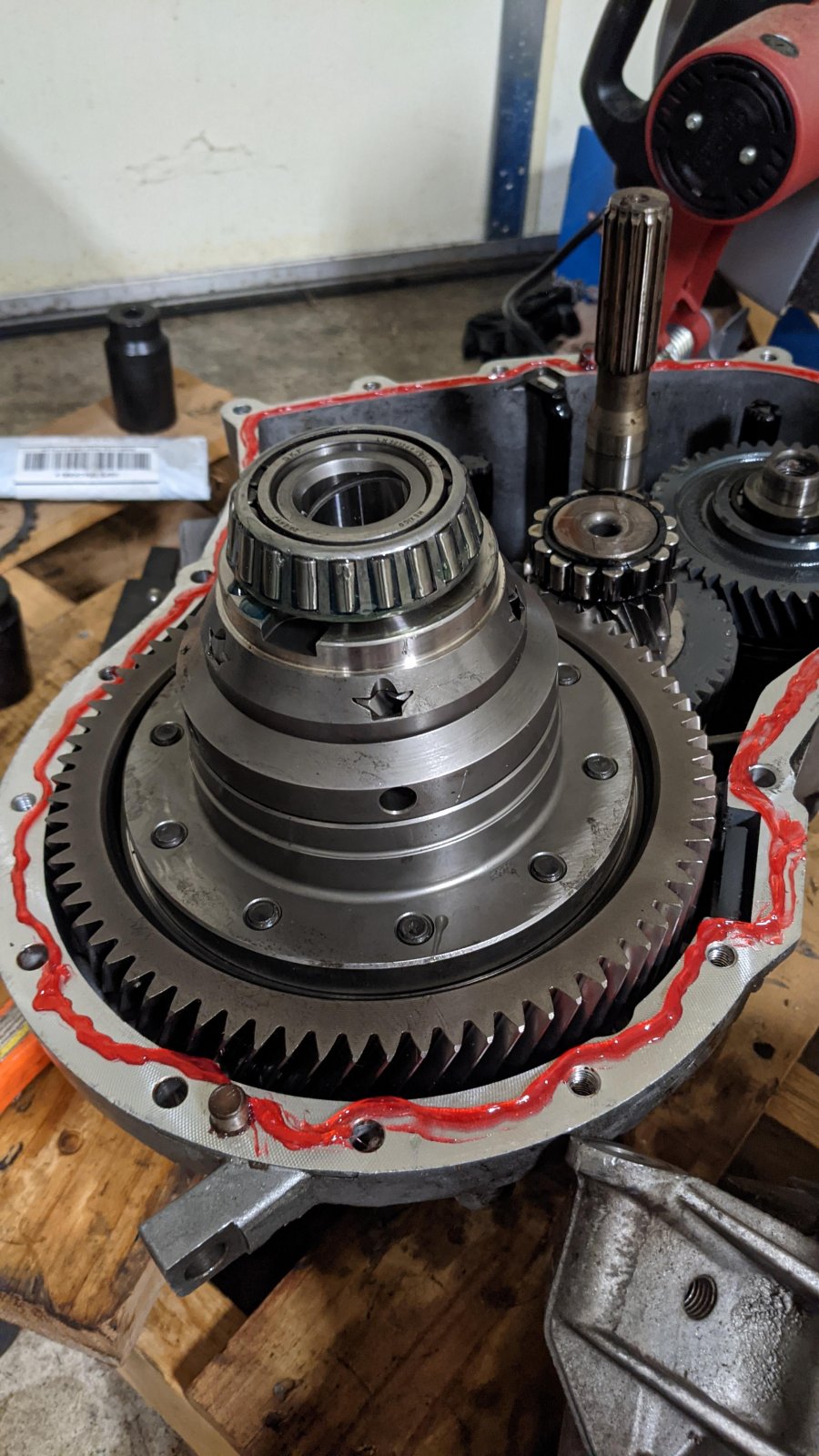 Tighten your bolt and replace the cap - you're done with the LSD!
You can use the F35 throw out bearing and pipe with slight adjustments to get it to stick through the existing hole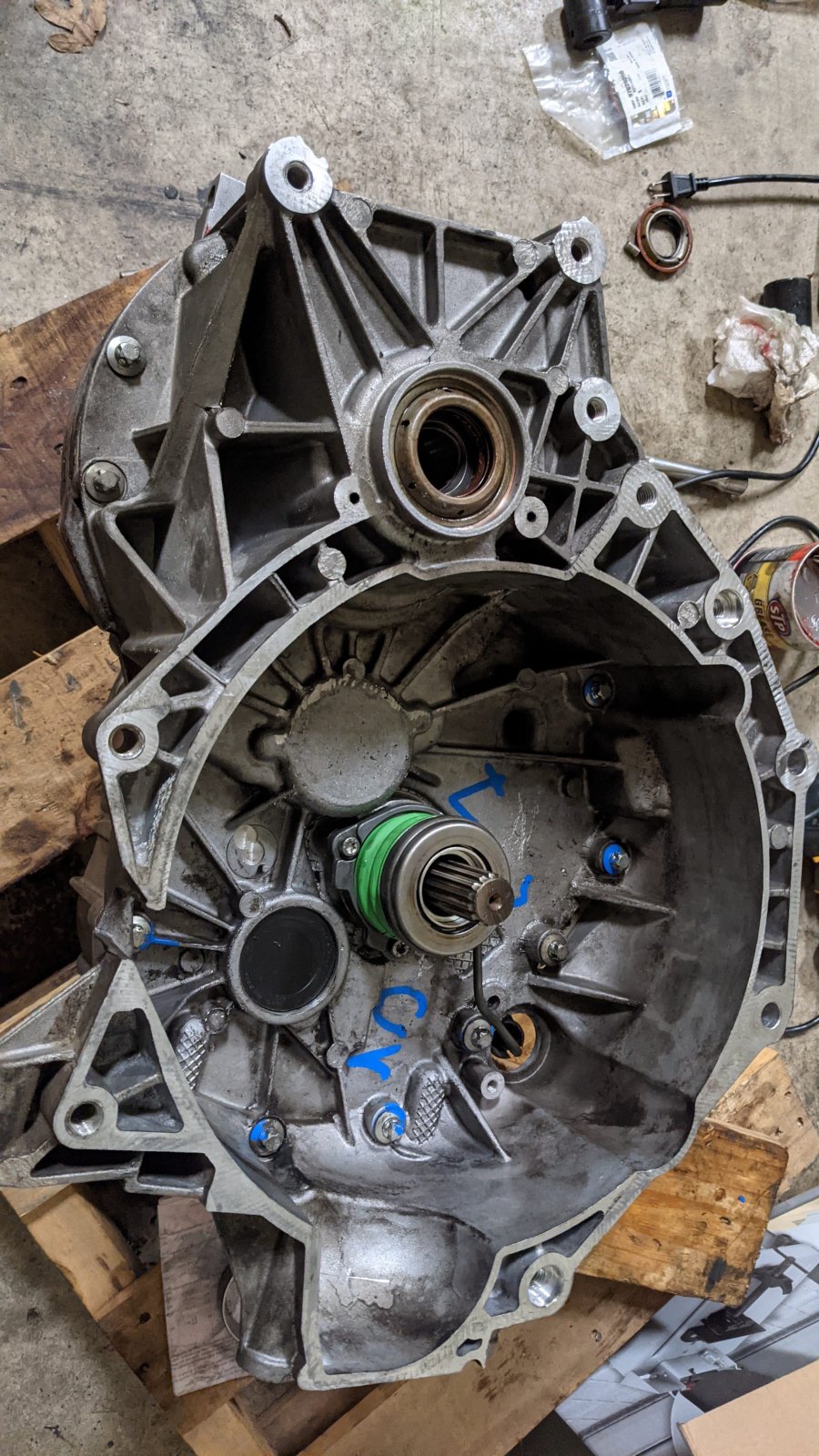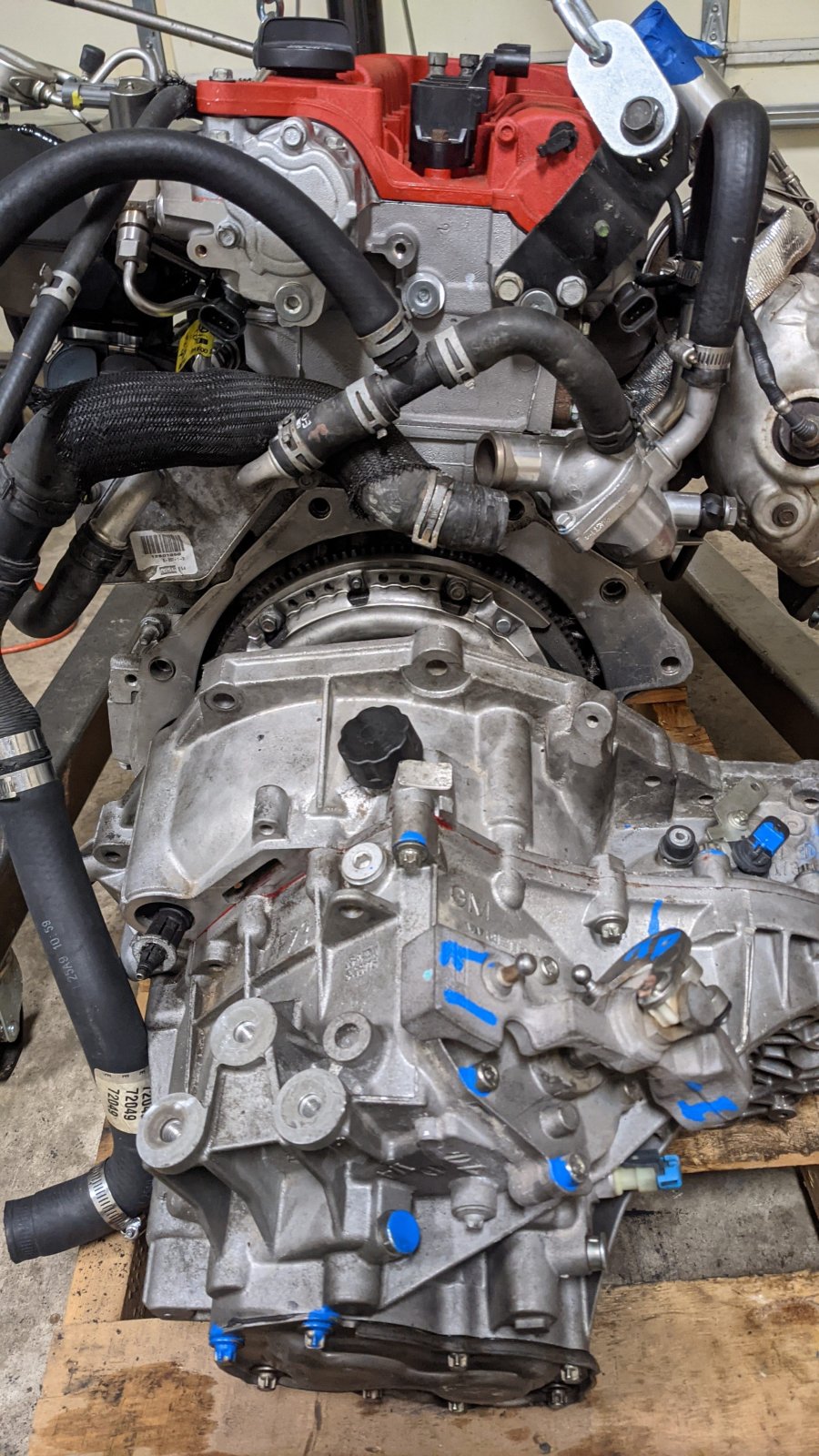 At this point, you need to install the DF F23 mounting brackets. I had to get different threaded rear mounting bolts compared to the F35, and used stock bolts for the front transmission mount. I don't have a pic of this part
Once you have it all mounted, you could install new axle seals. I strongly suggest you don't if yours look good as the seals were a source of major leaks when I did mine. The first axle seal I tried to use a large socket and tap the seal in, unfortunately I damaged the seal and it didn't sit correctly (hence the leaks). The second seal I went to the big box store and got a PVC fitting, which was the perfect diameter.
You want a 2 x 1 1/4" fitting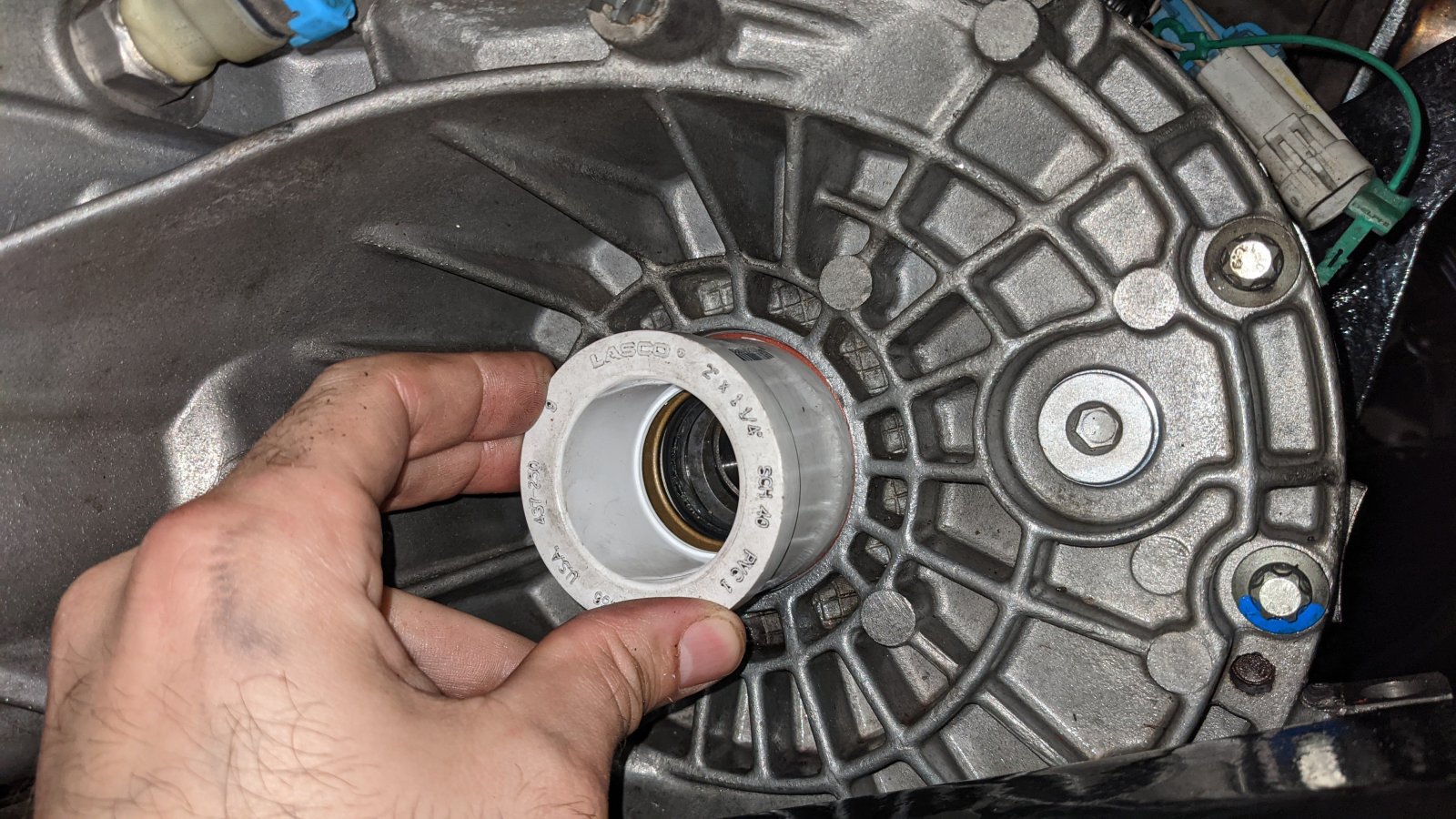 Just hit the pic limit... more to come
Last edited: