These are the only two nipples that don't have anything attached to them: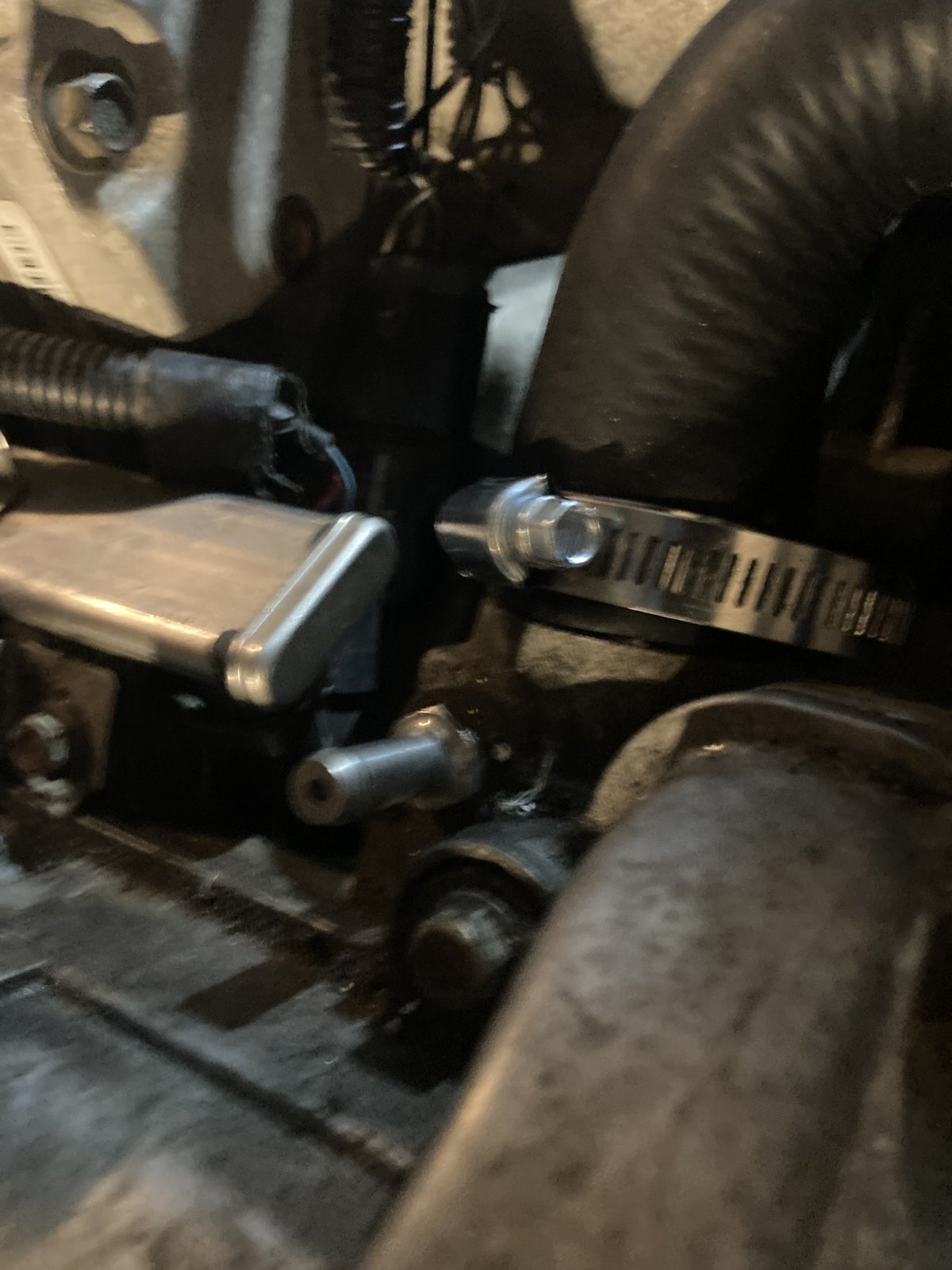 Sorry for the bad quality, this one is right above the main coolant line coming from the engine on the passenger side. Got told by a couple of people this went to the coolant resovoir but I already have a hose that goes there.
This one is right on the throttle body.