Administrator
Staff member
When we first got the new brake hoses we assumed the "universal" end fittings would be completely universal. Unfortunately, the large foot print of the fitting makes it impossible to position the hose as it was on the Cobalt so it ends up aimed straight back. Some of these hoses got out before we noticed the issue.
To fix this we now machine every fitting so that the foot print is small enough to miss the little wall sticking out from the caliper.
We don't immediately see a problem with the hose aiming straight back but we prefer to mount it aiming up. Here are some photos showing how we like to route the long front hoses: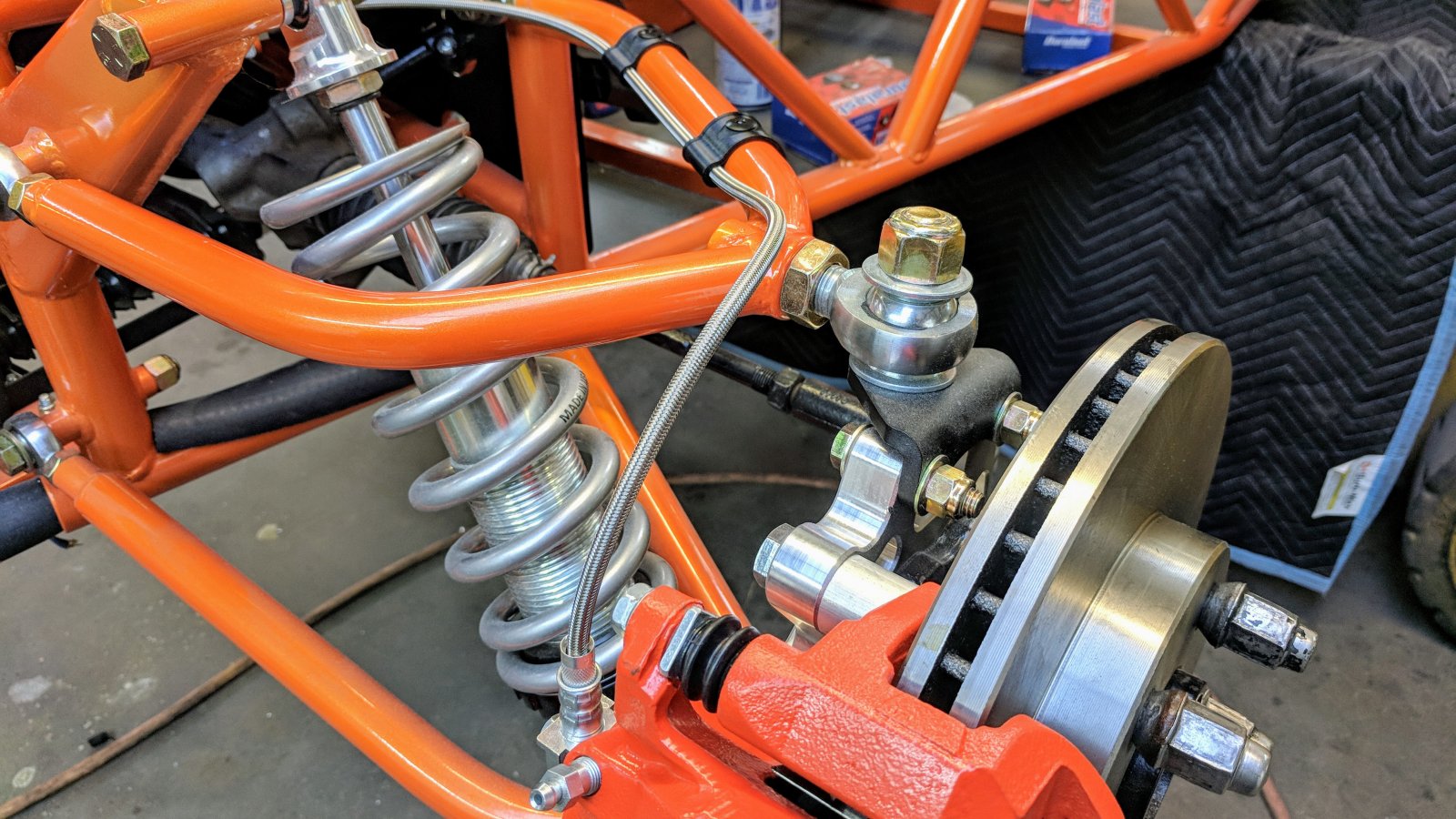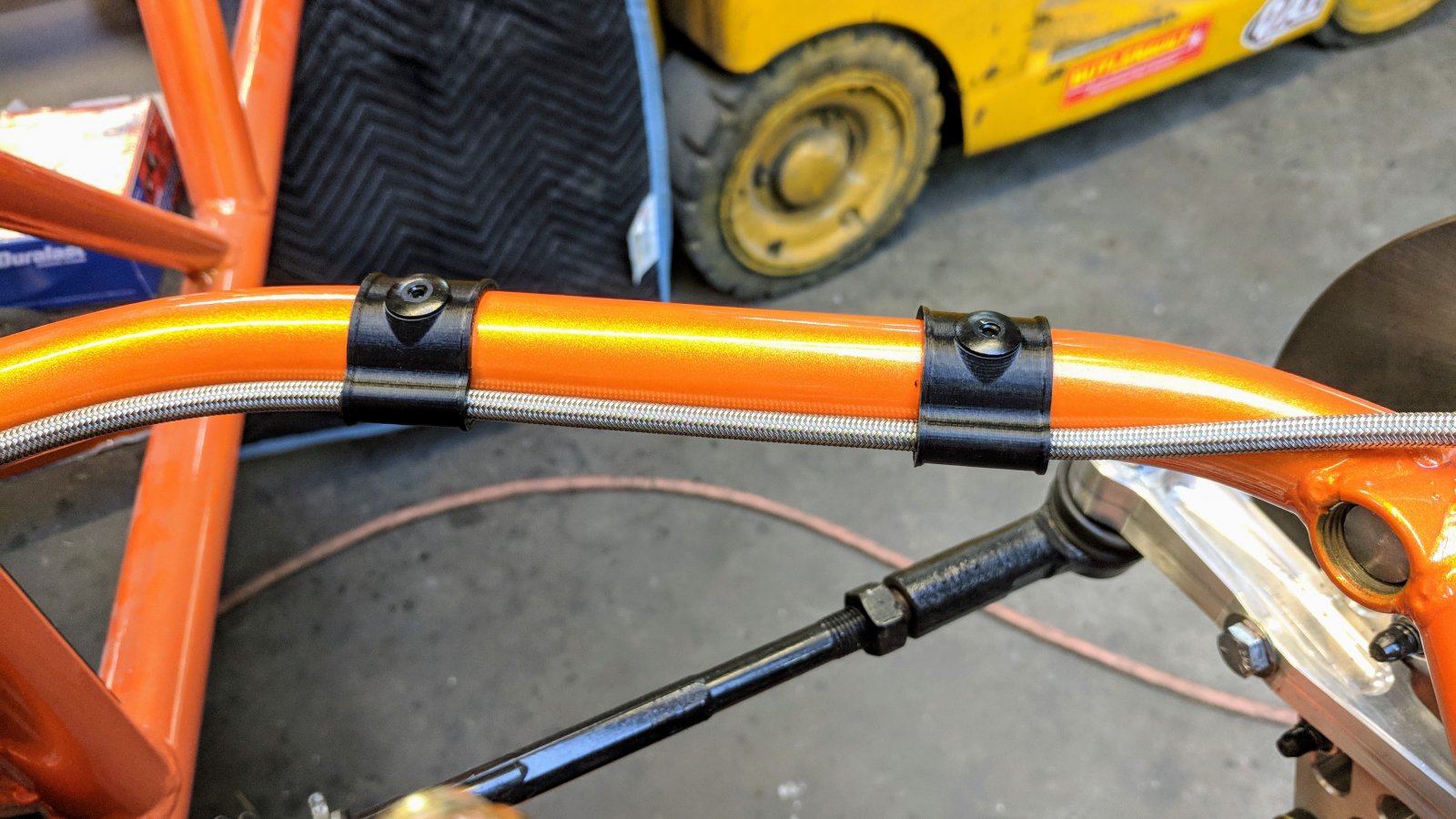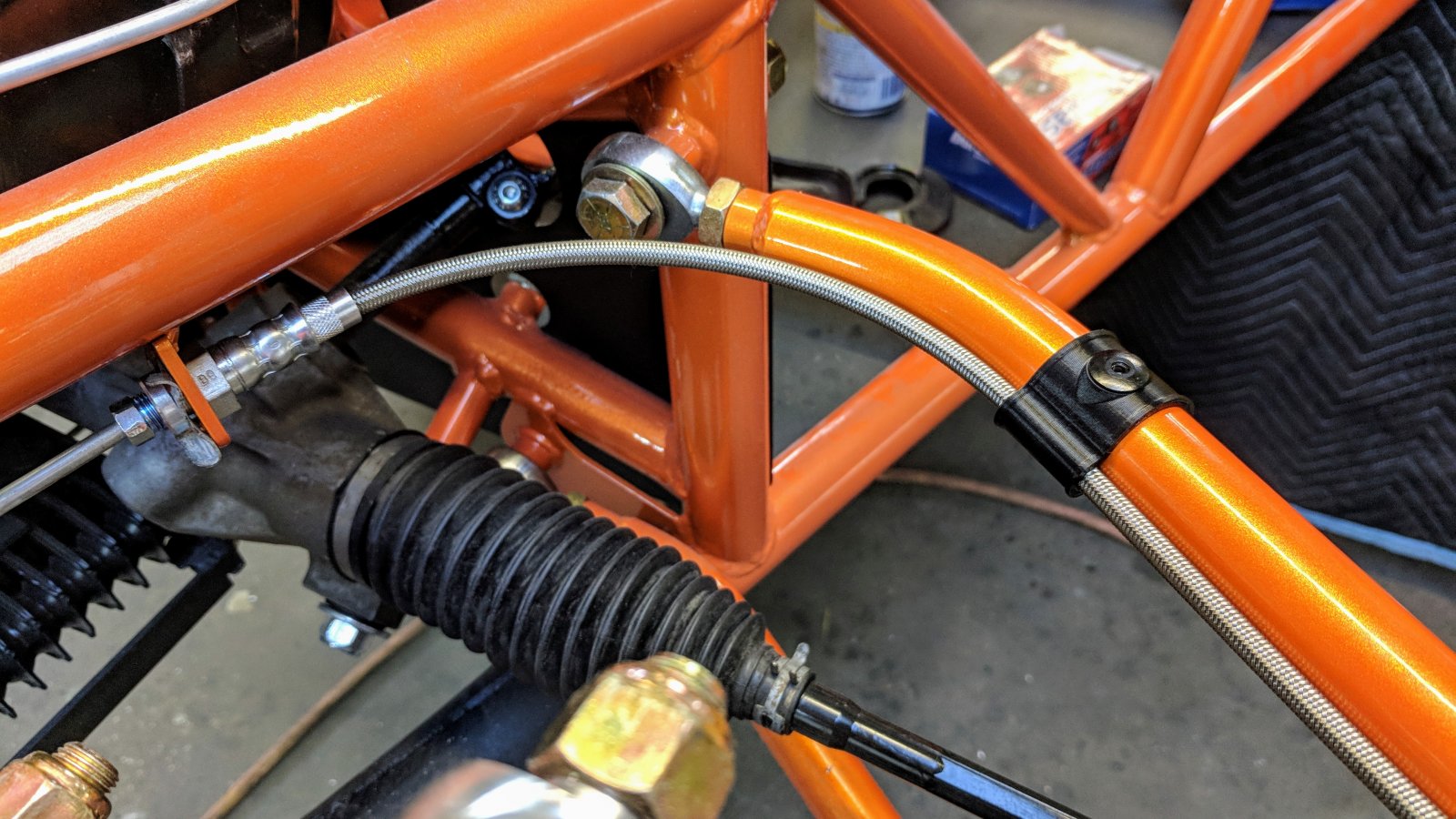 Another thing to note: We've figured out that the rivet holes in the black plastic clamps were small enough that when the rivet was pulled tight, it would expand out against the plastic and sometimes split the clamp. The holes are now being made 1/4 inch to give room for the rivet to expand. If you already have a set of these clamps it is very likely that they will split when you rivet them to the control arm. Run a 1/4 inch drill bit through them to resize the holes before installation.
If you need new clamps or replacement hoses just shoot me an email and I'll send them out.