pikeville KY. you're definitely going to be on the same trailer as me. We'll have to keep in touch.
So Christmas came to W Michigan today (the snow wasn't so much of a present):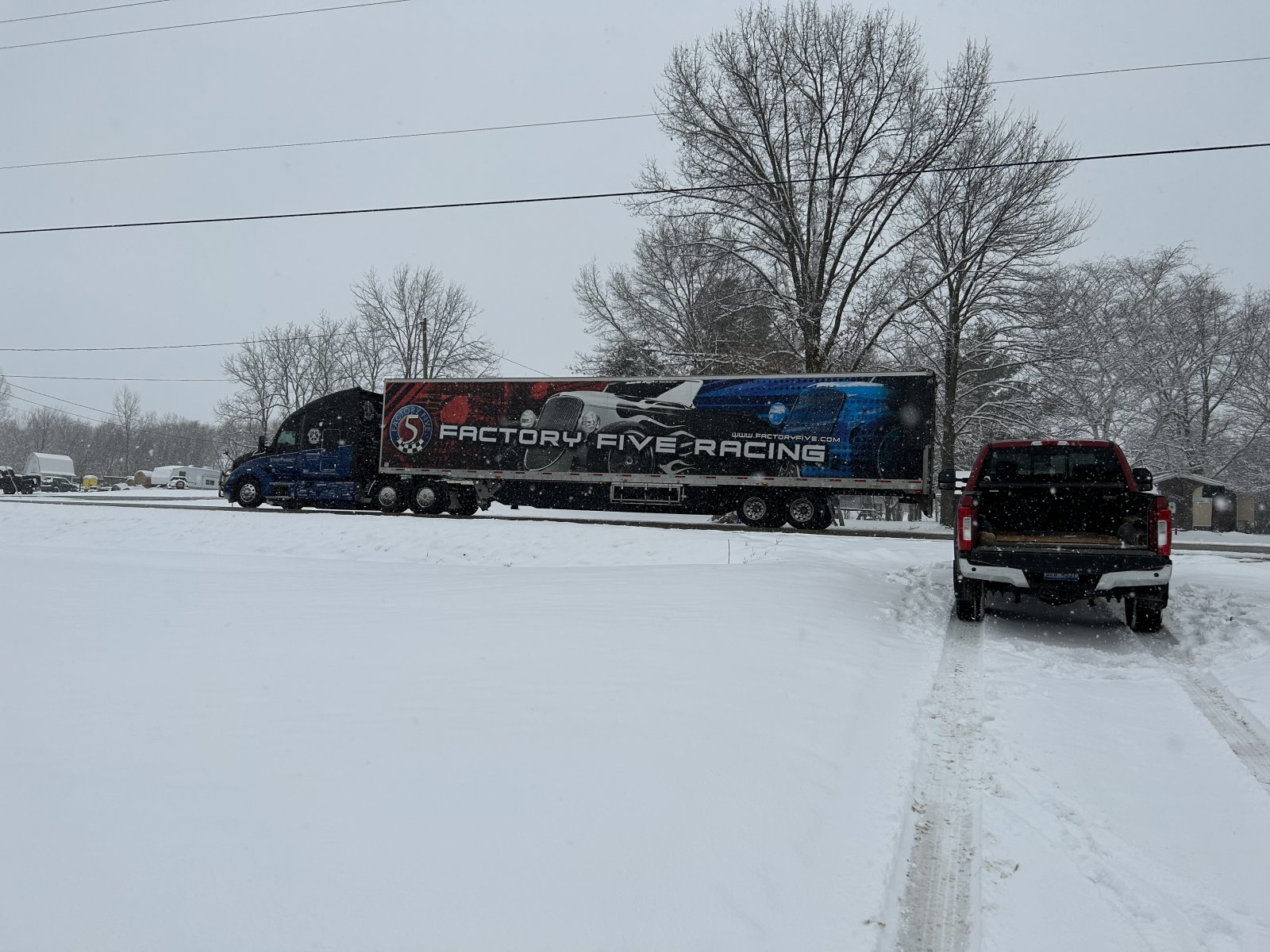 The entire kit will definitely fit in a short bed truck:
The driver had 8 kits to deliver on this run. First stop was Illinois, then Michigan, then Indiana, then Kentucky, then WV, then PA, then MA, then PA. The route seems odd to me, but that's what the driver told me.