I'm building a fairly "stock" extended track Goblin using a manual 2006 LS 4 door donor. When I say stock, I mean that I'm not planning to add any aftermarket components or accessories to my Goblin during the initial build. I may install a better quality/higher performance components If something needs replacing but I'm not hopping it up off the bat.
I'm planning to adapt the "Old Crow" P-51 Mustang designs for the paint and colors. There are several places fairly close that do full custom vinyl wraps so I'm leaning that direction right now. I'm thinking the red and yellow checker on the nose with the army green down the top. I'll probably add an old school pinup girl right behind the front wheels then possibly some engine exhaust down the sides with the Air Force and squadron logos toward the back. The spoiler will be gray and red like the empennage of the plane.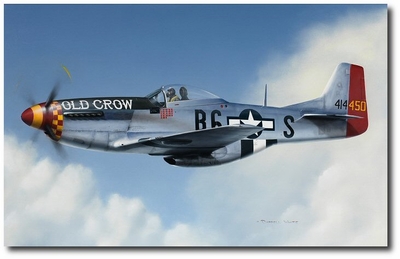 All of the following posts will follow a standardized format:
Entry Hours:
##
Total Hours:
##
Completed Activities:
I did stuff and things.
Planned Activities:
I'm gonna do more stuff and things...