Hello, all. I am from Bay City, Michigan and I plan on building a City Goblin with a 2010 XFE as a donor. The XFE was actually my dd for about 5 years before I replaced it. The only reason I replaced it is because the rockers and whatnot were completed annihilated by the salt we put on the roads in the winter. Mechanically the car was fine, but it didn't look it. In the shape it was in I would have been luck to get $1000, so I just left it sitting in my driveway. It was around that time that I remembered seeing a post Adam had made on Reddit about the kit car he was making, with a Cobalt as the base. I looked into it some more and fell in love. Ordered my kit soon after.
More about me: I've always liked cars and go-fast machines in general, but I've never built a car. The extent of my car experience has just been basic maintenance, although I have a pretty decent understanding of how things work. I'm a programmer/webdev by trade with a little experience in electronics, so I'm pretty comfortable with wiring and whatnot. Every car I've had since I turned 16 has been a manual, the Cobalt included. Most of my experience with engines has been with motorcycles. I've had an 84 Honda Interceptor VF500F as my first bike, which I had to almost completely rewire. Sold that one, and now I own a sport bike and a street legal dirt bike.
I've been procrastinating on putting a write up in here for a while, so I'll try to catch everyone up on where I'm at. Looking forward to talking with everyone.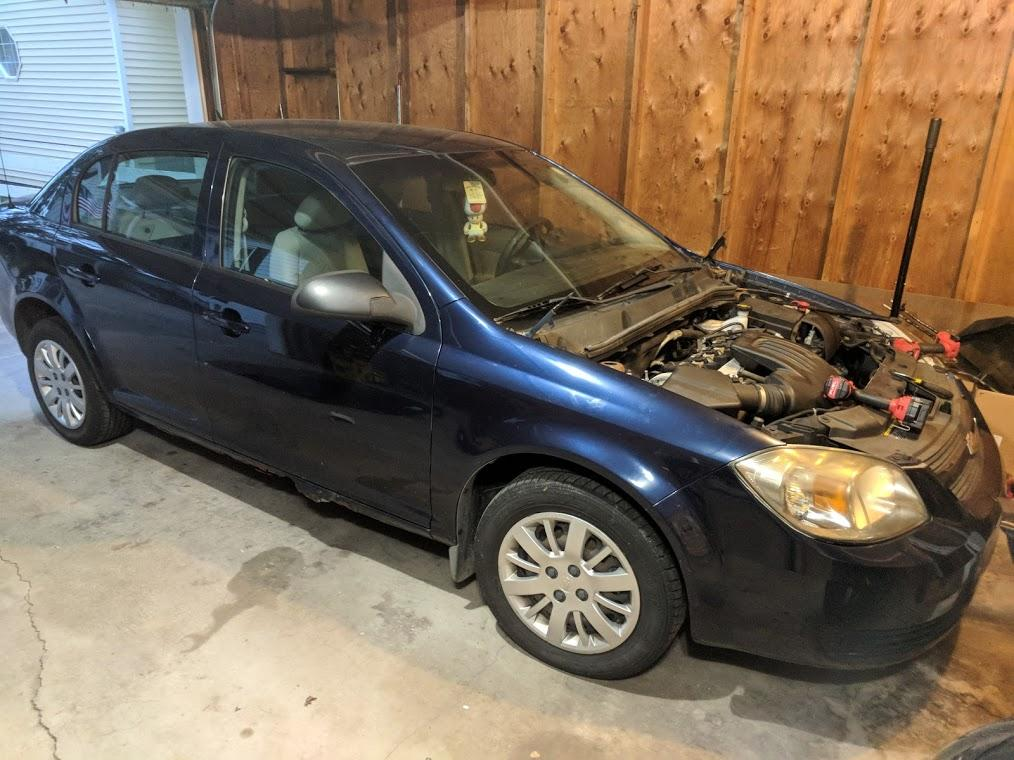 11/25/2018 - Donor body stripped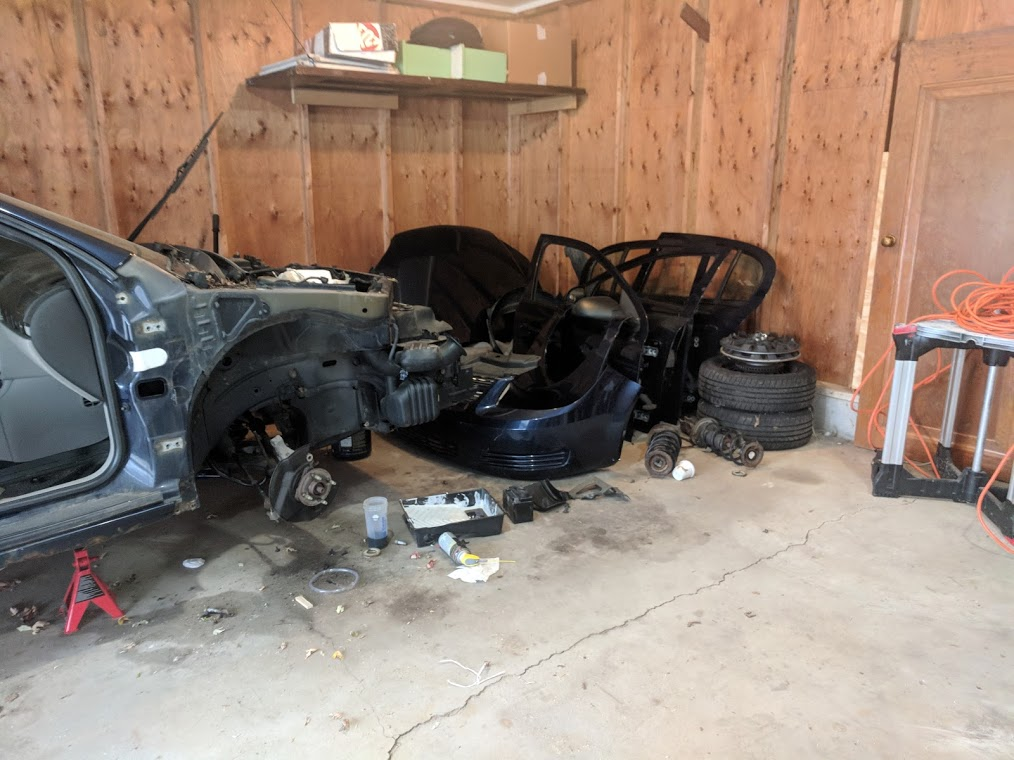 12/17/2018 Frame Arrives!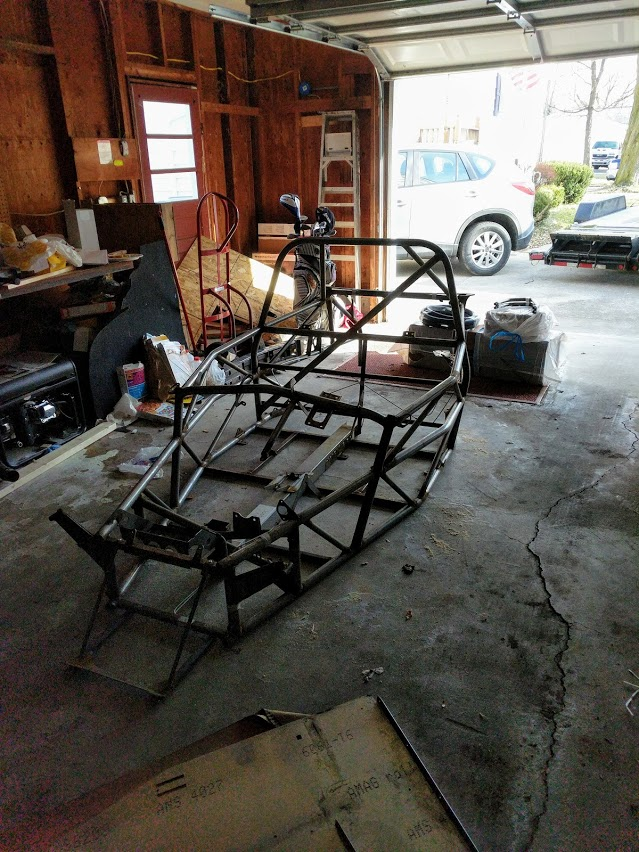 12/17/18-3/11/19
WINTER HIBERNATION
3/11/19 Got the frame back from powdercoating! Gloss black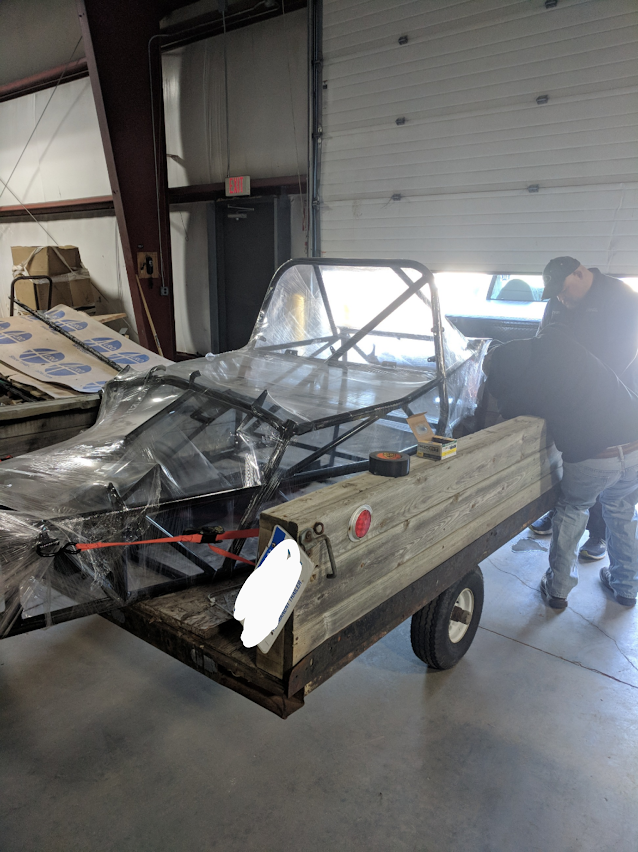 3/11/19 - 4/20/19 - Second winter
4/20/19 Subframe out!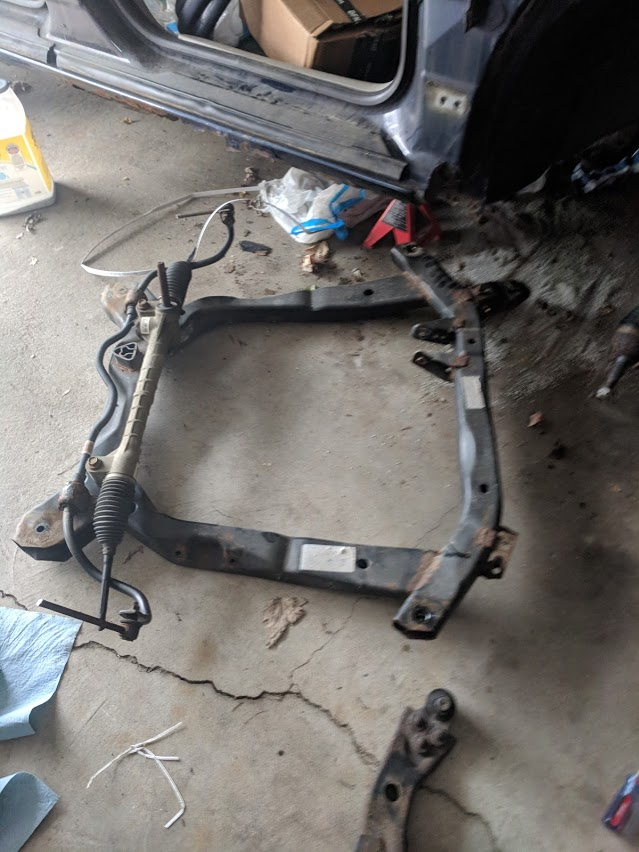 4/27/19 Engine hoist picked up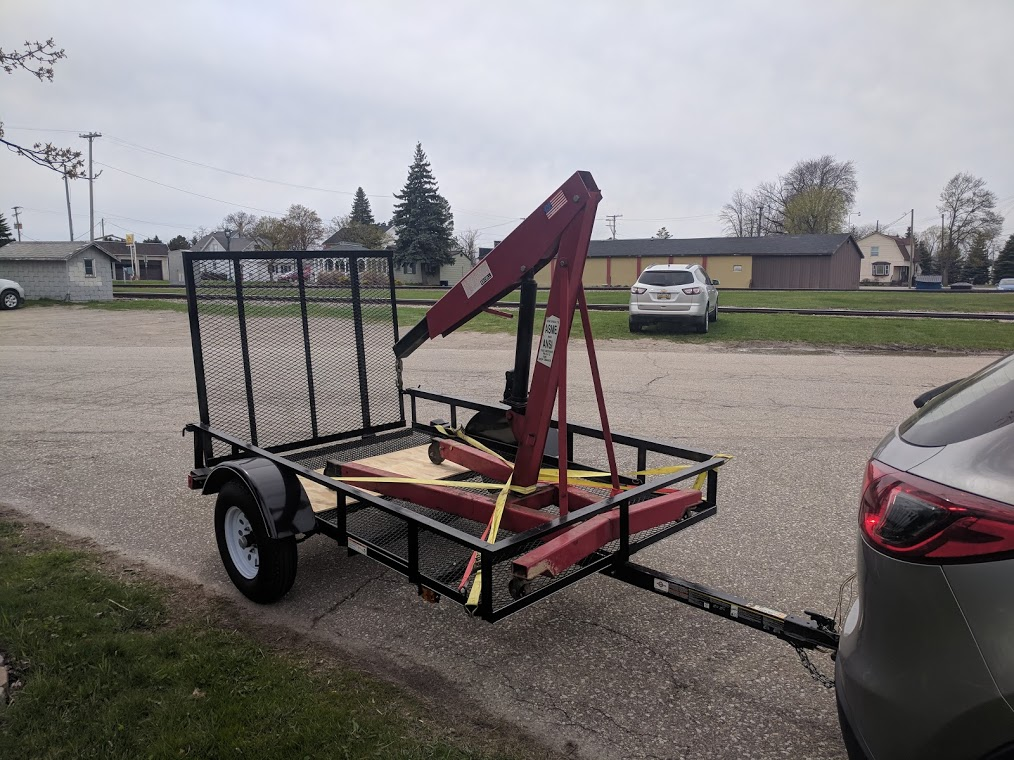 4/28/19 Engine is out! Super proud of myself for getting this far. I've never done anything like this before.