After reading and watching the threads about IAT2 temps I started researching about water/methanol injection. On the LNF, the IAT1 comes from MAF sensor. One question I have is the IAT2 is read from the TMAP (
temperature
/manifold air pressure) sensor in the charge air cooler duct from the intercooler out to the throttle body , or is it read at the second TMAP sensor in the center of the intake - or both?
The reason I ask is there is a spot on the intake where there are kits to add a 5th injector. That would be a great place to add an injector for the water/meth injection. What sensor would the computer read the IAT2?
Here is a pic of and unmodified intake with a modified intake with the 5th injector and moved vacuum port. The GM stage 1 sensors utilize only 1 bolt for the sensor, freeing up an area to drill and tap for a new vacuum port.
The reason for thinking that would be a better place for a nozzle, is the ductwork before the throttle-body after the intercooler is such a mess of tight bends and such...
AND it would greatly help or eliminate the direct injection carbon buildup in the intake and heads!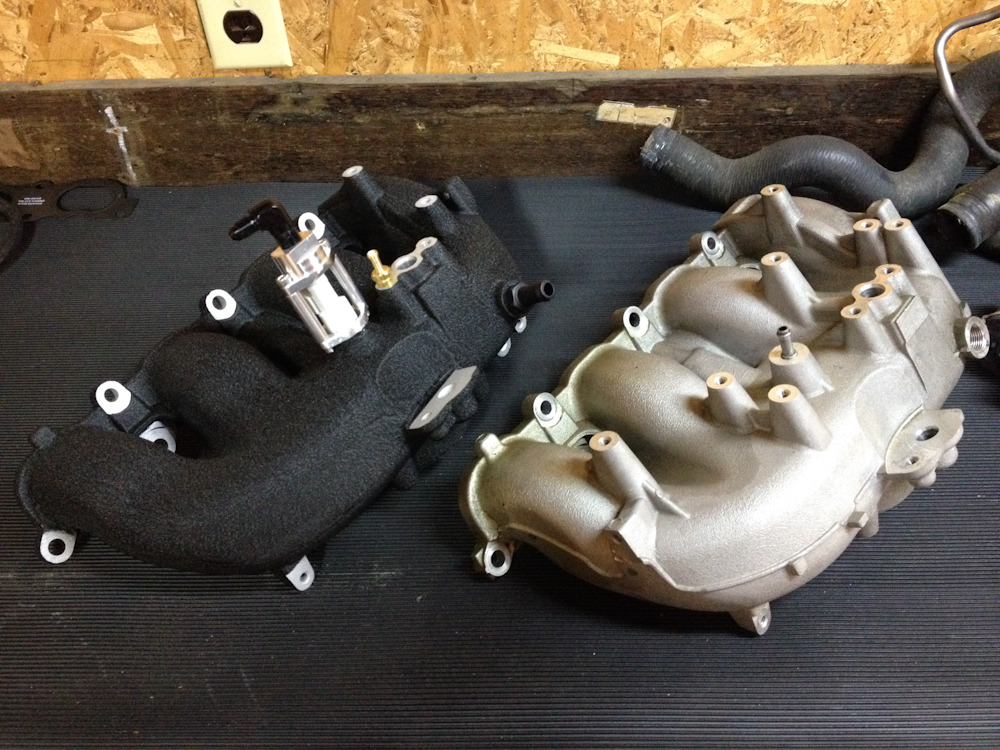 Last edited: