This first post has been updated with the latest information to make it easier to find. 01-09-2019



PLANNING HAS BEGUN!!!
First of all, I am not by nature a big planner, so I hope this at least comes across as a decent plan. I have been in contact with friends that join the S2000 Boston Mountain Tour every year and loves it. I don't have their actual tour but much of this will be derived from it. I have not visited this area and if you have and know it well, I welcome your advice. After joining the guys with the Lotus 7 club last year not far from this area, I'm also taking some clues as to how they did their tour.
The dates will be:
May 17th, 18th, and 19th
. That's a Friday through Sunday. You do not have to participate the entire time, join whatever you can or want to. Friday will be the day to travel to
Russellville, Arkansas
. We will stay at the Clarion Inn and Suites or Hampton Inn just off of I-40. I have not contacted them on a special rate, but their normal rate it $75 per night for Clarion Inn and $100 for the Hampton Inn.
We will check in on Friday and meet up. Around 6:00-7:00 P.M. we will eat at a local destination to be determined. Russellville is a pretty good size town and we should find plenty of places for any type of tools, supplies, amenities, etc.
Clarion Inn and Suites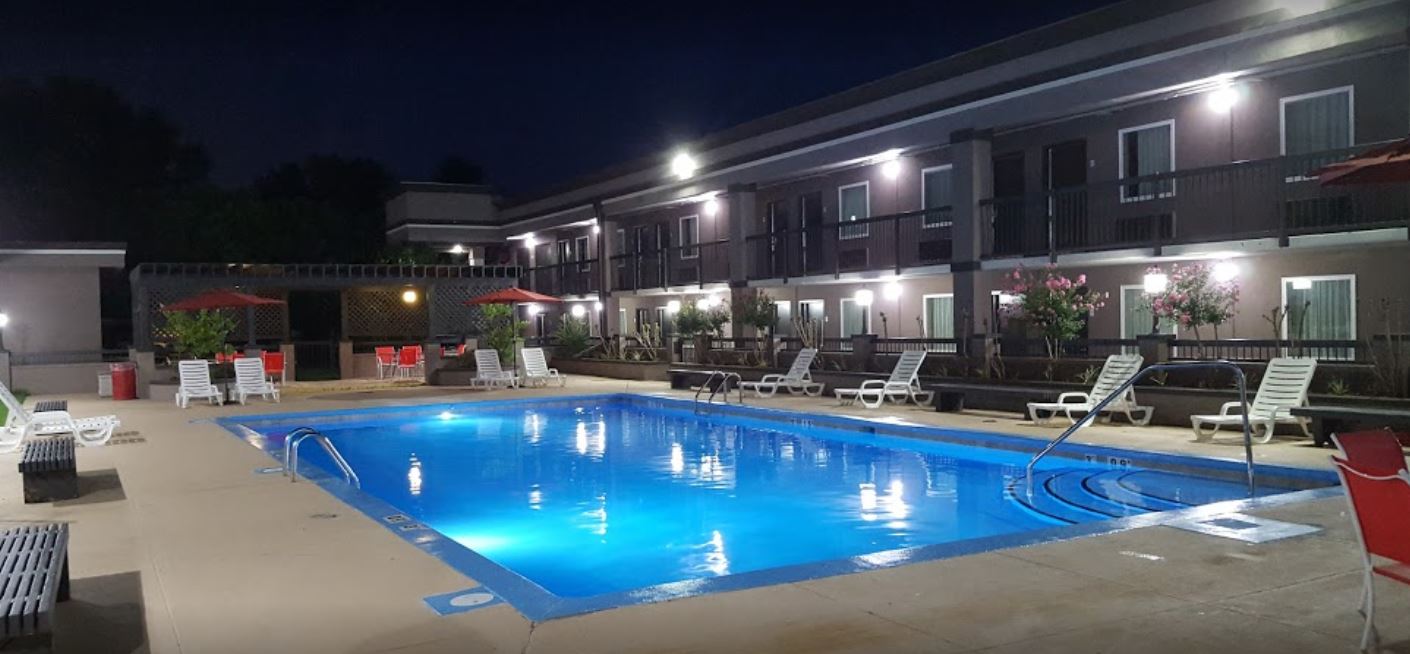 On Saturday the 18th, we will gather at the hotel and leave around 9:30 A.M. for the first leg of the tour. We will take Hwy 27 and 7 up through the Ozark National Forest to the Cliff House Inn for lunch. If it is a sprinted drive, the trip won't take two hours, however I forsee us stopping along the way for some of the sites to make up for it.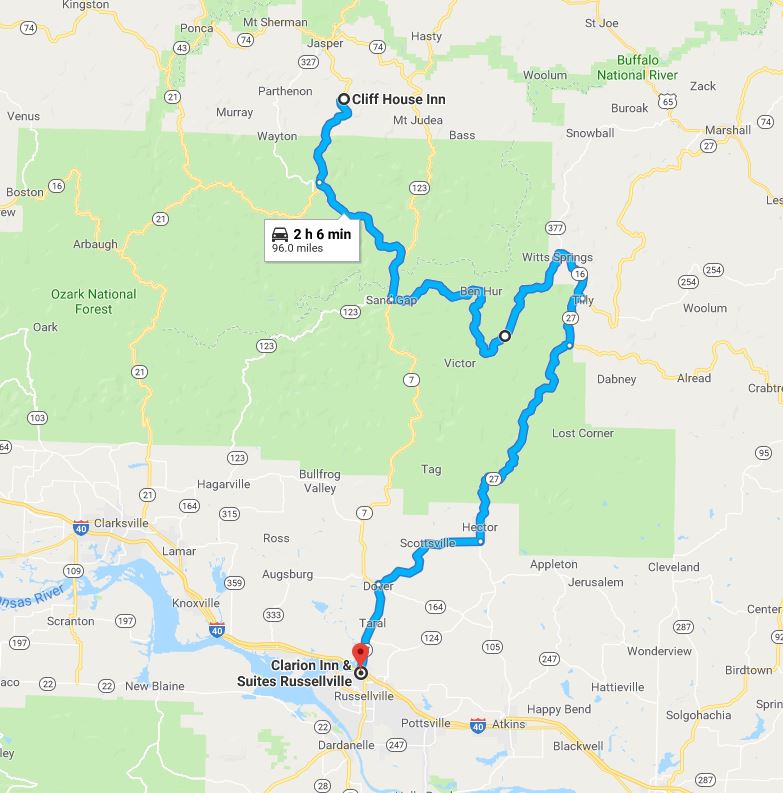 This is the Cliff Side Inn.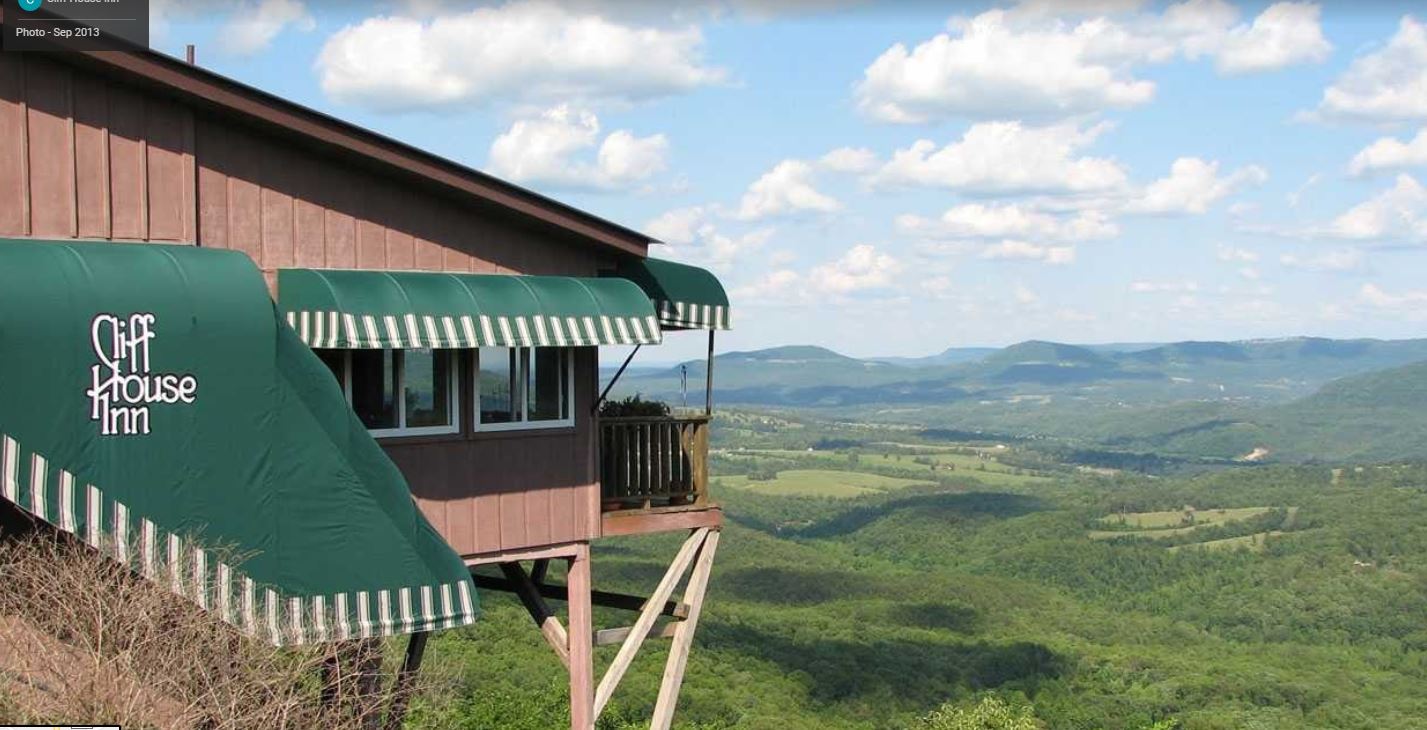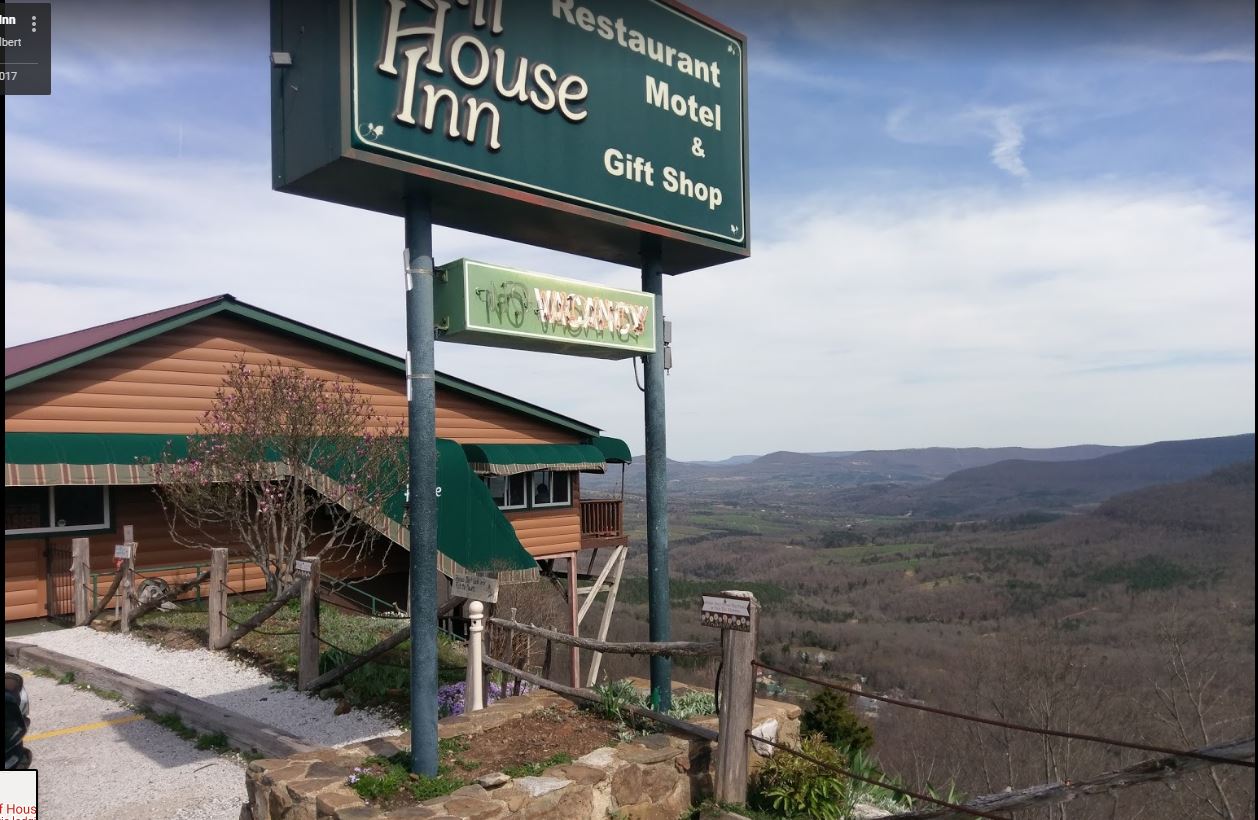 After lunch, we will continue North for just a few miles to capture the sights of the Arkansas Grand Canyon before returning South back through the Forest.
Arkansas Grand Canyon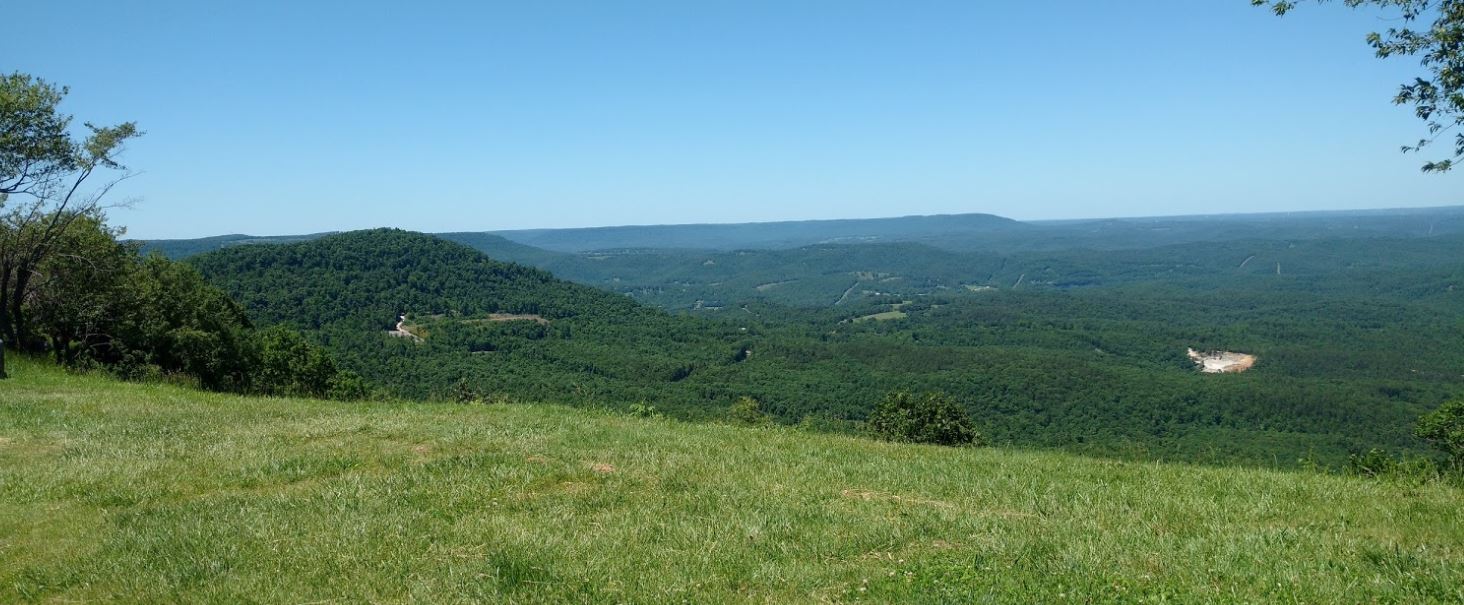 Saturday afternoon we will travel along Hwy 16 and 21 back through the Ozark National Forest. We will not take I-40 as shown but side roads unless you just want to open it up!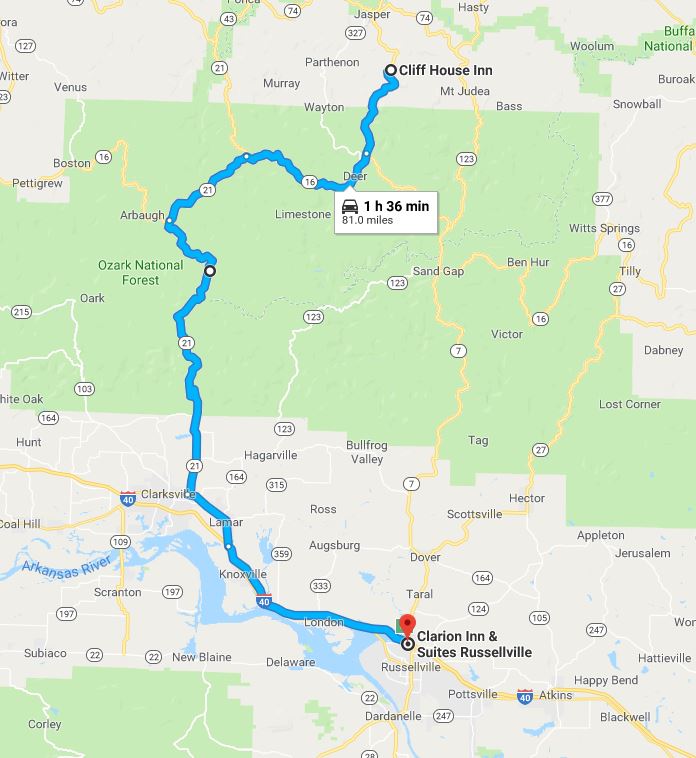 Saturday evening we again will eat in Russellville at yet another to be determined restaurant. This is something that we all can come to an agreement upon.
Sunday
Sunday will be somewhat of a shorter day so we have time to get back and pack up for home. Again we will meet up around 9:30 A.M. and head out into the Ozark National Forest but a slightly different trip and more to the West. This looks to be a great drive and there are a few good stops along the way.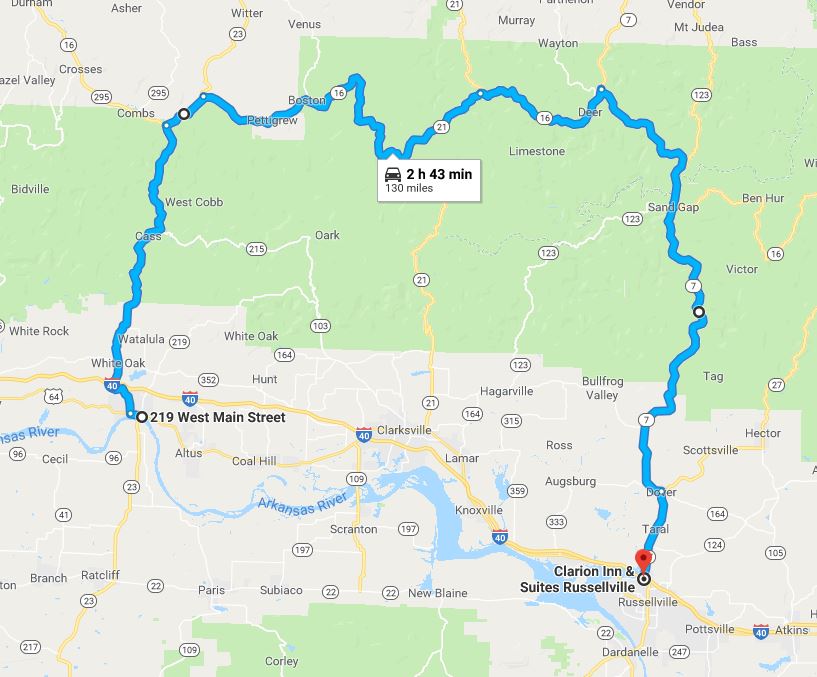 Around West Cobb, there is the Pig Trail Scenic Overlook.
Pig Trail Scenic Overlook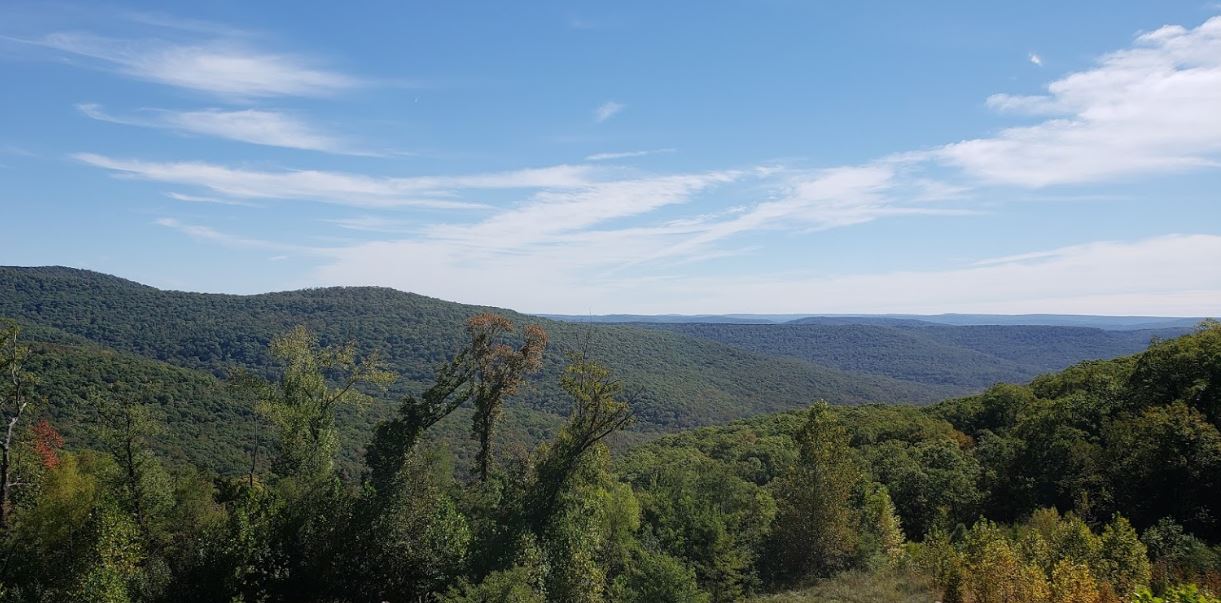 We will stop briefly before continuing on to the town or Ozark for lunch at the Rivertown BBQ.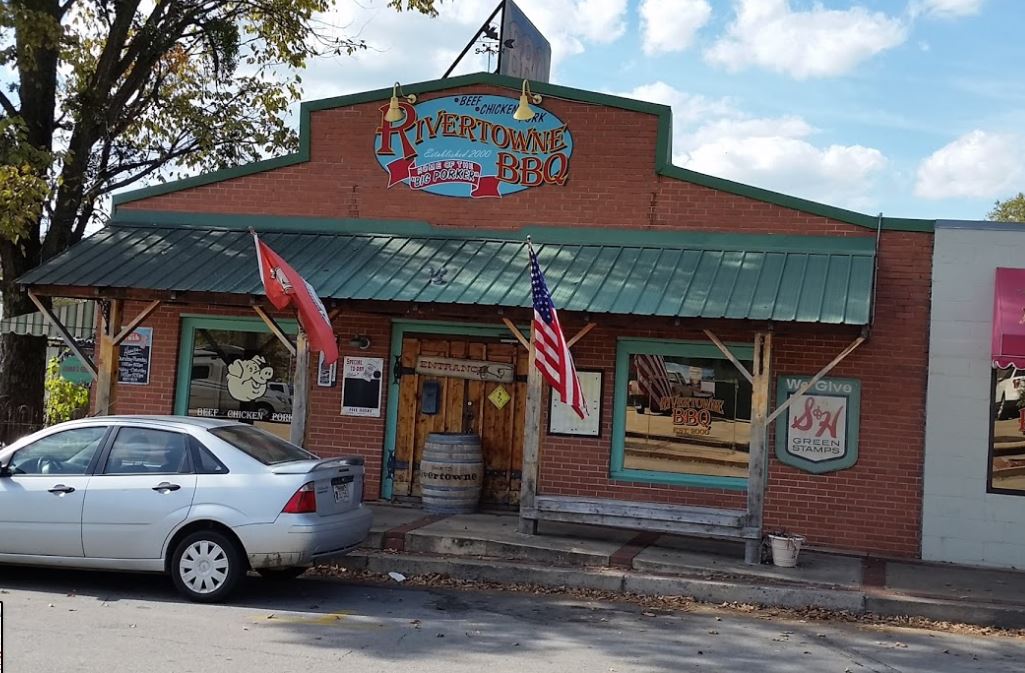 The trip back to the hotel should be fairly quick through some off-interstate roads and even faster if you wish to hit the Interstate.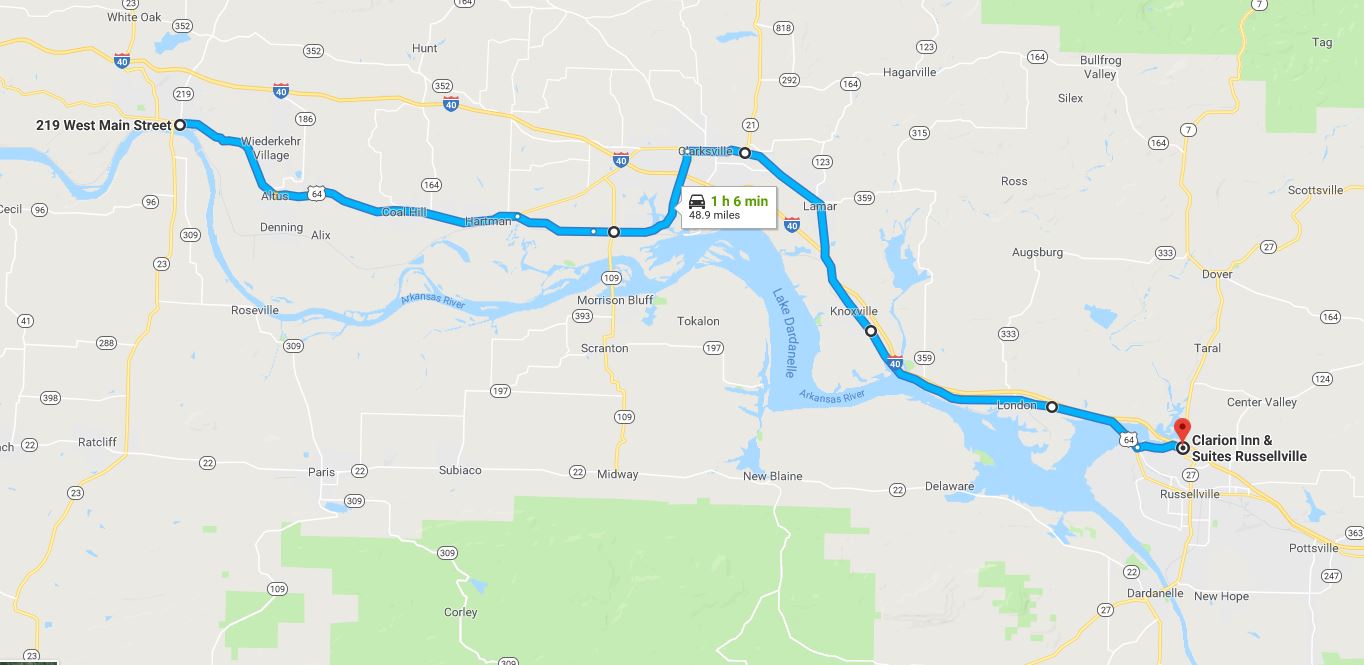 I hope many of you are on the road if you are not already by then. This will give you something to shoot for. This should be a great drive through some very beautiful country. I would love to see some of the other builds up close and talk about our experiences. Others are invited also even if they don't have a Goblin, however this is intended for Goblin owners/builder.
If you are interested, please PM with:
Full name
Screen name
Cell phone number (for communication during)
Number of people
Dates if not all.
I will add you to the list below upon confirmation. I ask that if you confirm, please try to attend if at all possible. I will be making reservations and many other things along the way and the number of people will have an effect. If you cannot confirm, that's fine, just let me know, you can still join in if you can.
I am willing to make some changes if someone much wiser than me has good reason for me to do so, but as we get closer to the date, very little will change if at all possible so as not to impact you.
Let's get together and have a great trip!!!
Chad Tuinstra (ctuinstra)
Kaleb Tuinstra
Lonny Doyel (with 3 cars)
Brad Schaffner (George)
Ross Lawrence (Ross) and guest
Brian N (Briann1177) and guest
Jermey Harrison (JERMzSS) and guest
(FTC) and guest
Dale Elliott - Lotus Europa S2 and guest
Last edited: