Any body remember the Local Motors SF-01?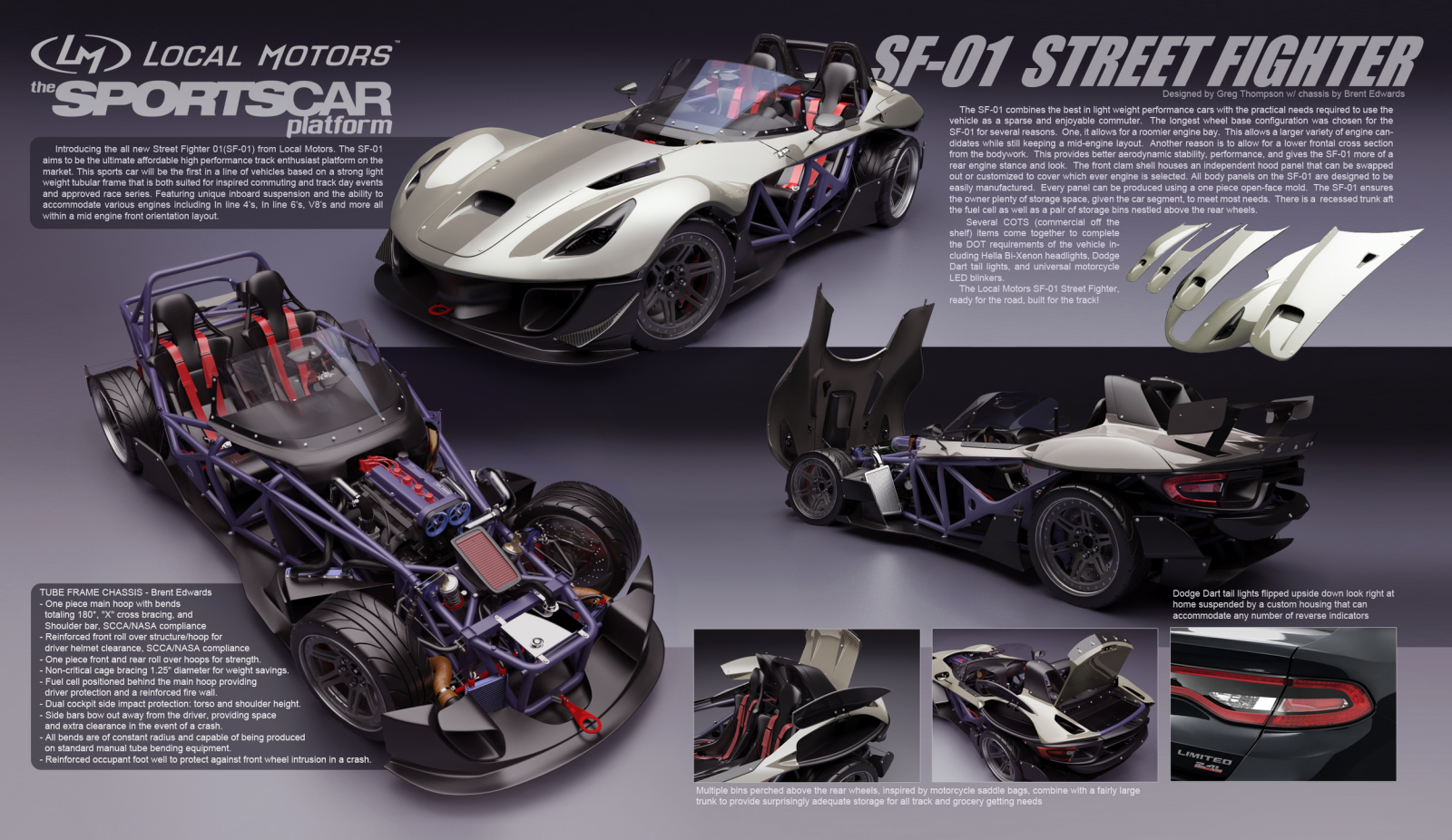 I thought it looked pretty cool, and wondered what it might look like on a goblin chassis?
I did a shite botch job on the surface model to rearrange things and get an idea: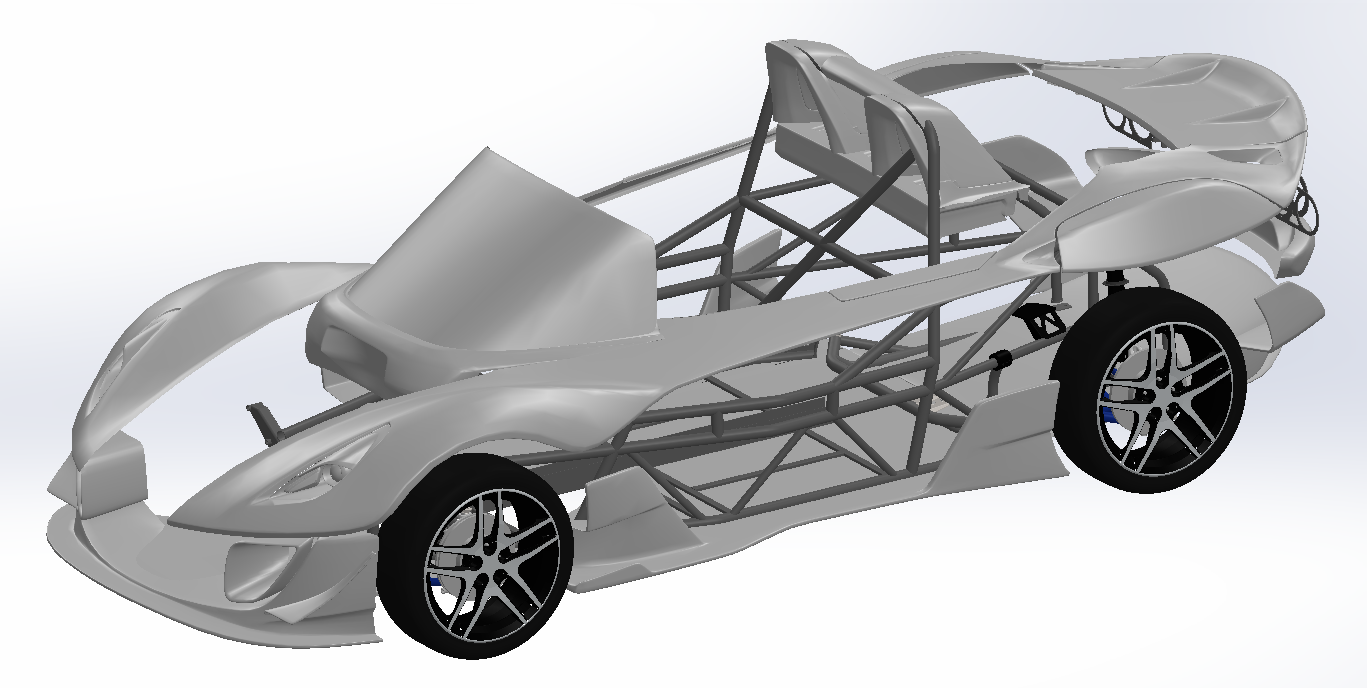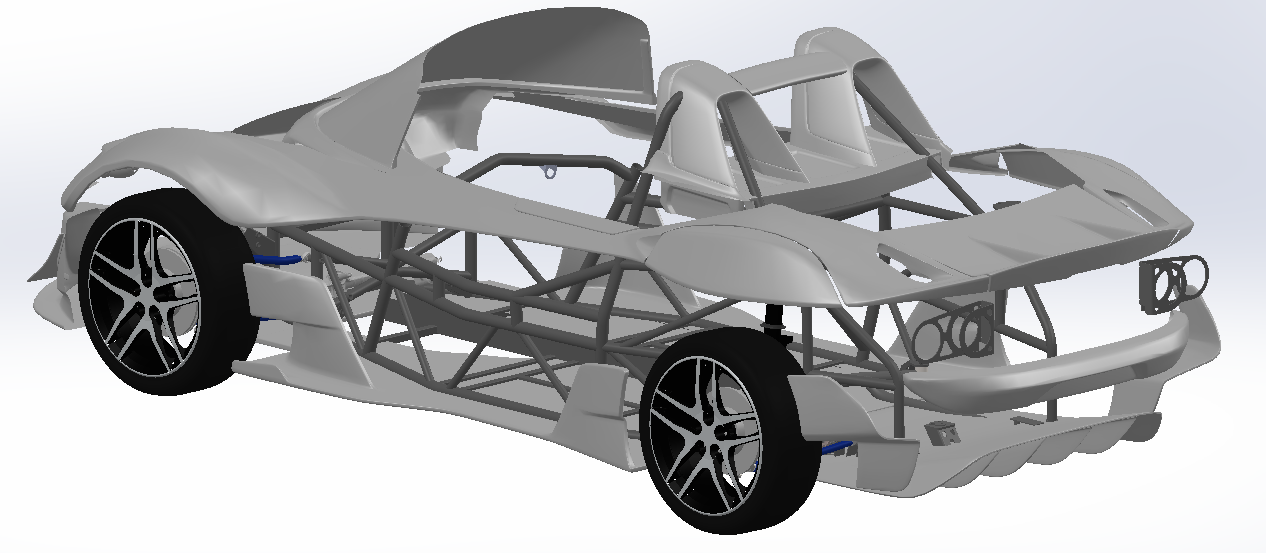 The way the hood comes down to a snout on the stock goblin could work here, kind of Bugatti like?