I guess I've put off starting my build log as long as I can. Building with materials is way easier for me than building with words,however, this forum has been such a huge support for me on this project that I feel like I need to give back where I can.
Our build will be a crazy little mutant of a Goblin.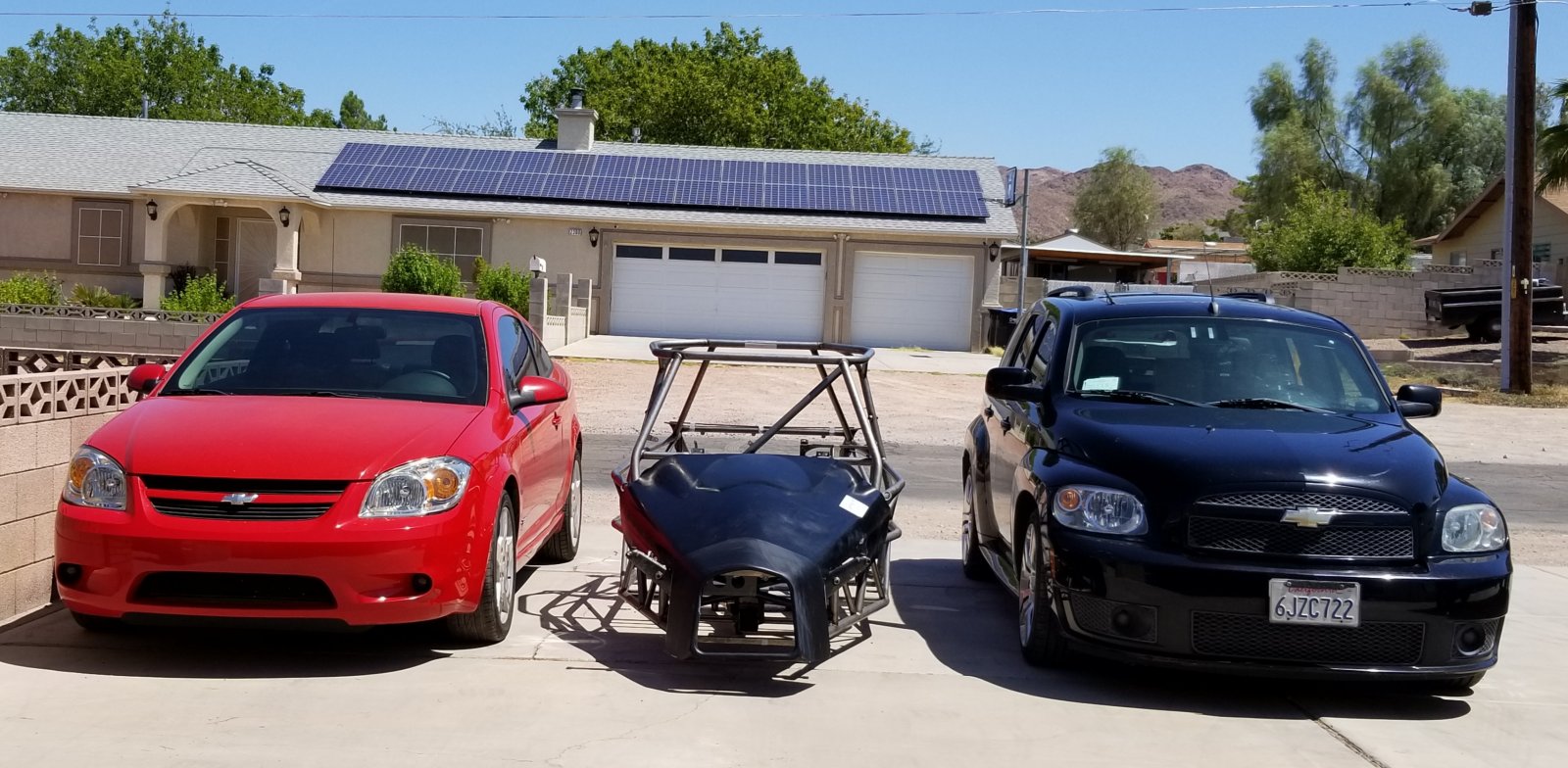 We started out with a 1 year plan to purchase our stage one kit and then through a series of events I now find myslef being the proud owner of a stage 1 kit, a 2006 Cobalt SS/NA 2.4L AUTOMATIC, and a 2009 HHR SS/TC Automatic.
We purchased the cobalt for $2300, which buy the way, became my son's daily driver. The day after we bought it, Chris Sanchez (check this) says, "have you considered and HHR as a donor". Now starts the ride that we've put ourselves on. You can kind of watch that thought process unfold in one of my other threads. (quote thread here)
We then started the quest to find an HHR SS/TC Automatic suitable for a donor. Hhr SS's are much more rare than Cobalts. I found a used one with a bunch of miles on it about 300 miles from home. My 21 year old son decided to go deep sea fishing with my brother in law and long story short, he drove the HHR home. $2200.
So….. In this build log I hope to document how compatabe an HHR SS/TC is as a donor The whole purpose of this build is to develope an LNF powered Goblin with an automatic transmission for use by an individual that does not have the use of their legs. ie: me, a T-12 paraplegic.
I plan on using as many cobalt parts as possible because they will all bolt right into the Goblin, however, because I am using the HHR SS with Auto trans, I will need to use all of the HHR electrical so the ECM and TCM will play nicely together. That may necessitate the use of HHR stearing , Pedal box, and other items. Time will tell.
So, here we go.