Time for a quick update, this past Saturday I finally got around to 'starting' the tear down phase. Me and a couple friends got started around 10:30 to 11:00AM and wrapped up around 11:30PM. Of course it had to be nasty and rainy ALL day. Had to work with the car half way out of the garage unfortunately to have room to remove the powertrain, but we were far enough in that we weren't working in the rain. All pertinent bolts were bagged and tagged with pictures taken of electrical connectors and their mating connectors/modules.
This was just before work began:
That's frame 171 under the plastic that was wrapped around everything for delivery of the kit (glad I kept it).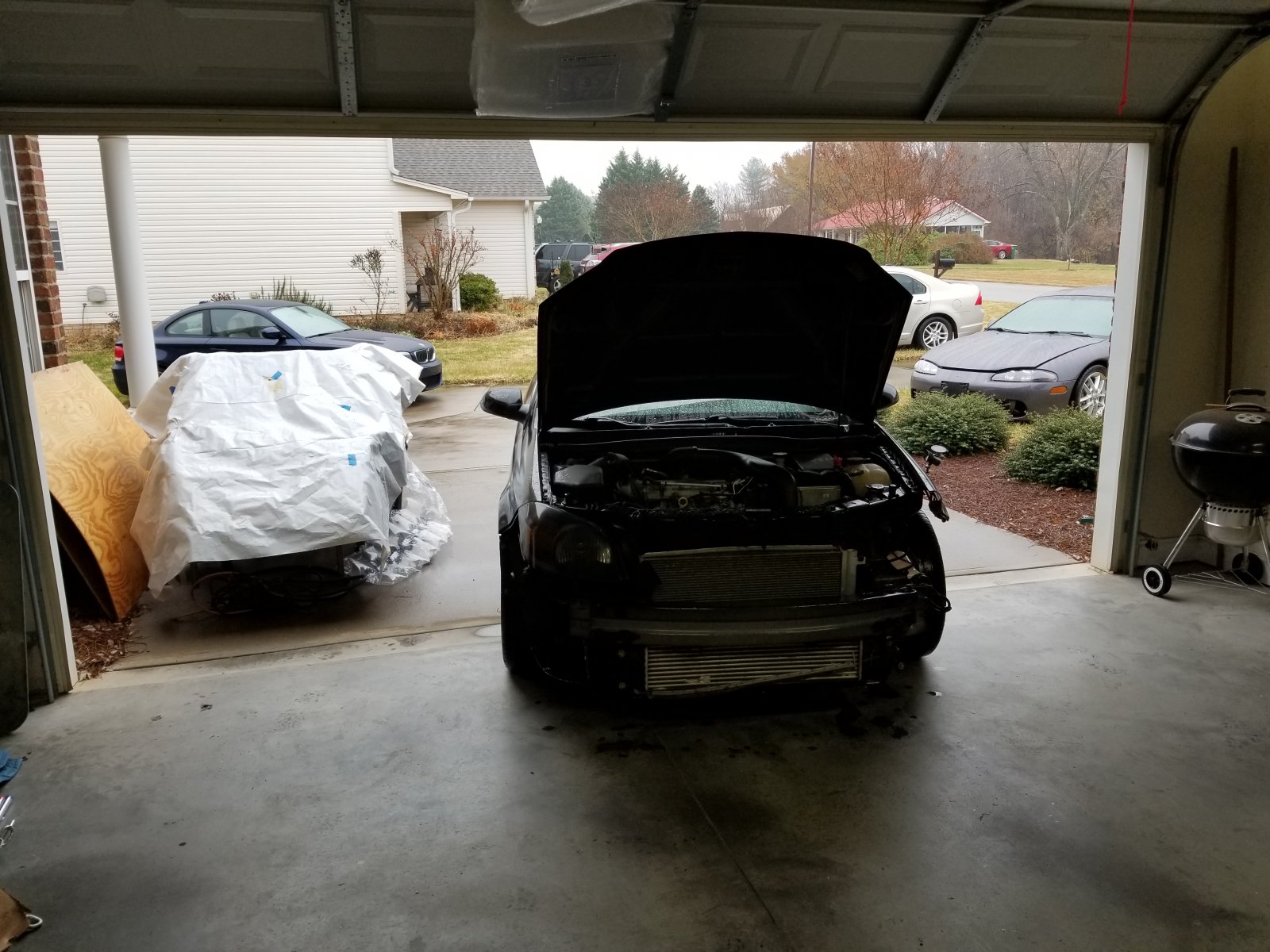 I intended to take this picture prior to starting disassembly. This was about 2 hours in, taking an hour or so for lunch.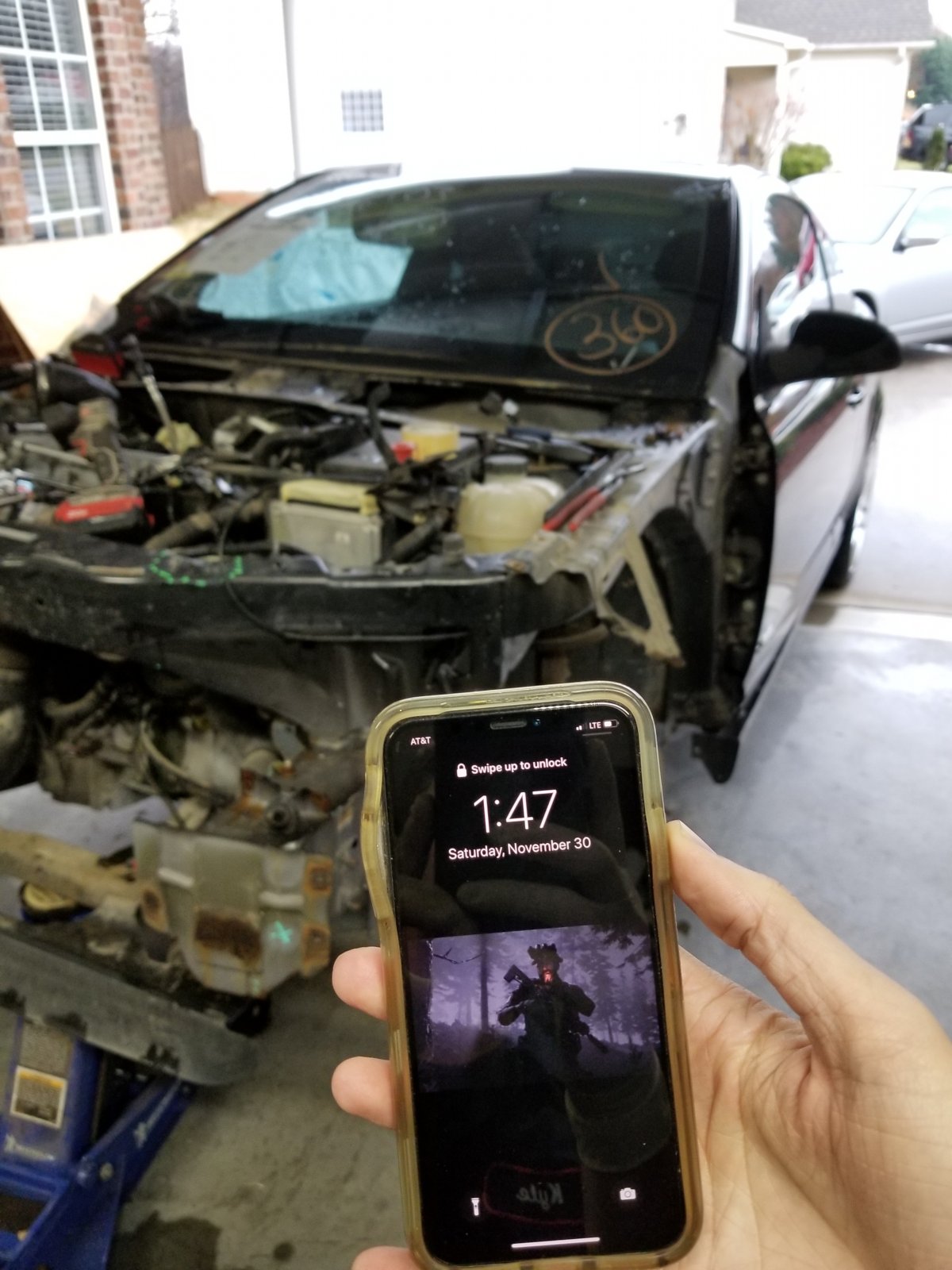 Then this was found rolling around in the car somewhere... JACKPOT!... NOT... I don't vape anyway!
After a few 'short' hours: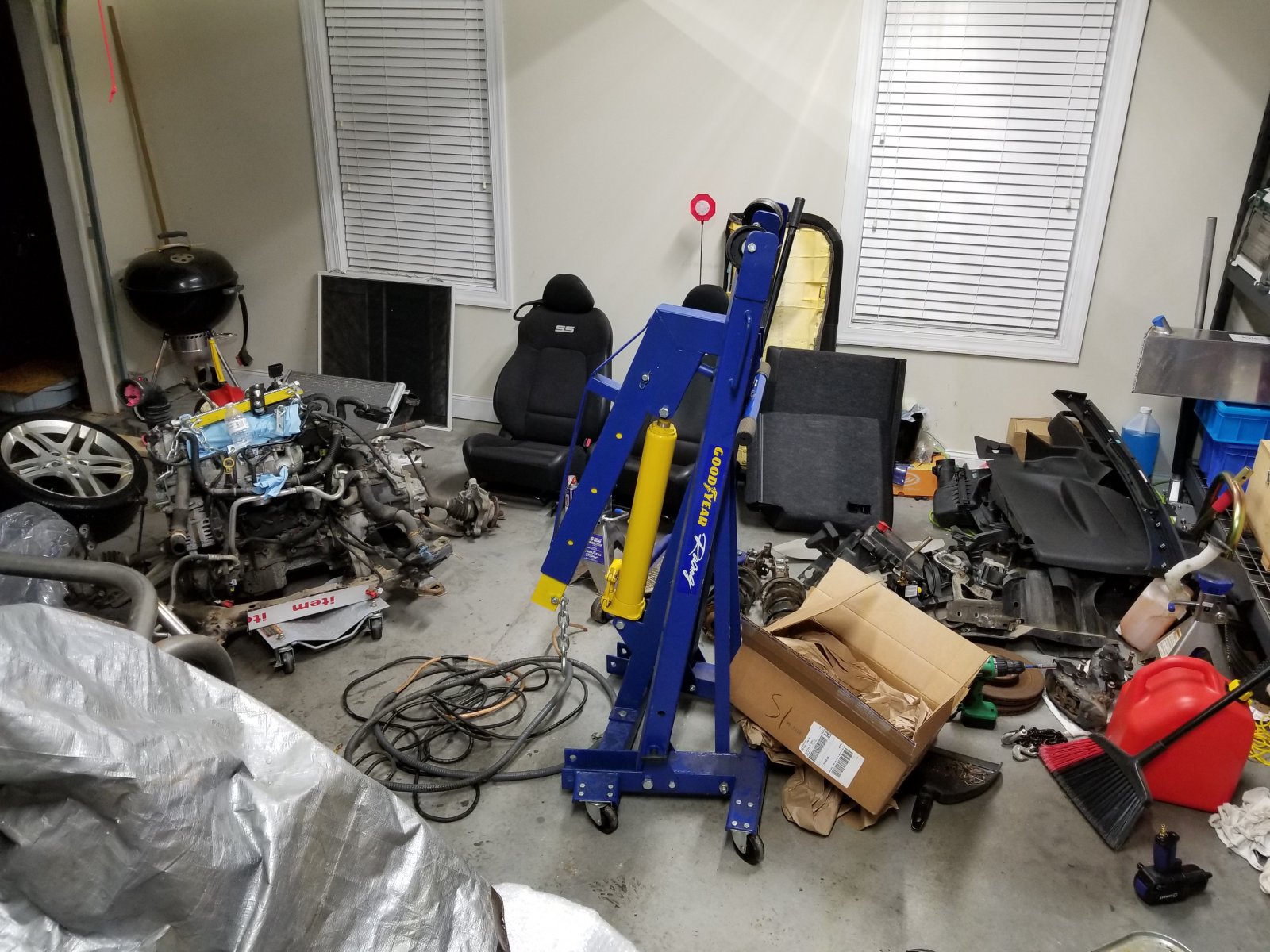 After completely stripping the engine bay and ~95% of the interior, the chassis was back out of the garage and the goblin frame was back in.
The dash is only a few minutes from being out. The shifter cables and ebrake are still in place and main chassis harness still needs to be fished the rest of the way out. Otherwise, teardown complete!