I'm getting really close to having my wiring harness sorted out. I just need to figure out a couple last things such as how the turn signal wiring gets integrated.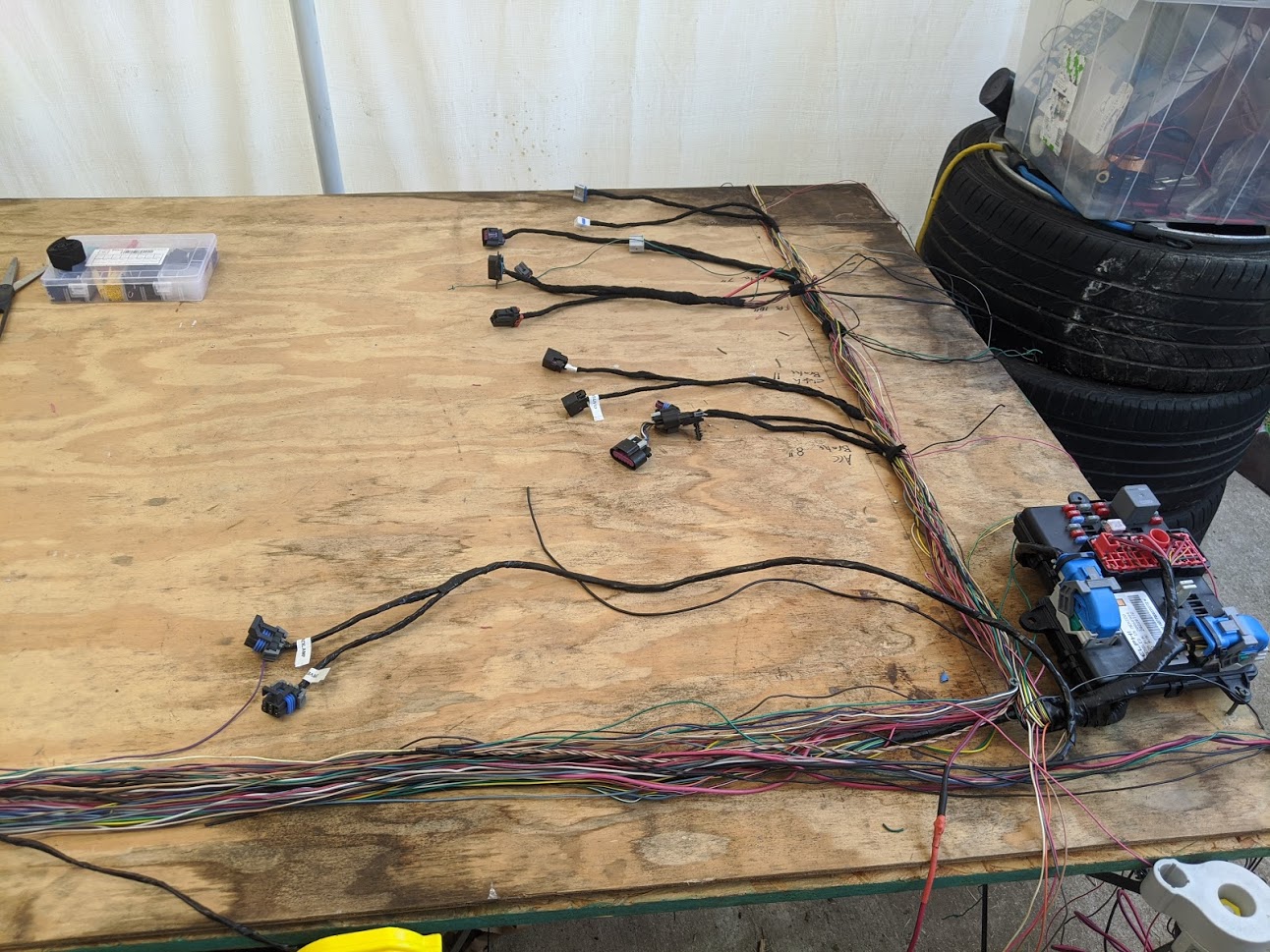 I still have this connector which I am pretty sure can be removed but I would like confirmation. This is up near the ignition. I think I had it originally marked as "steering column". Does anyone know what this is and can I remove it?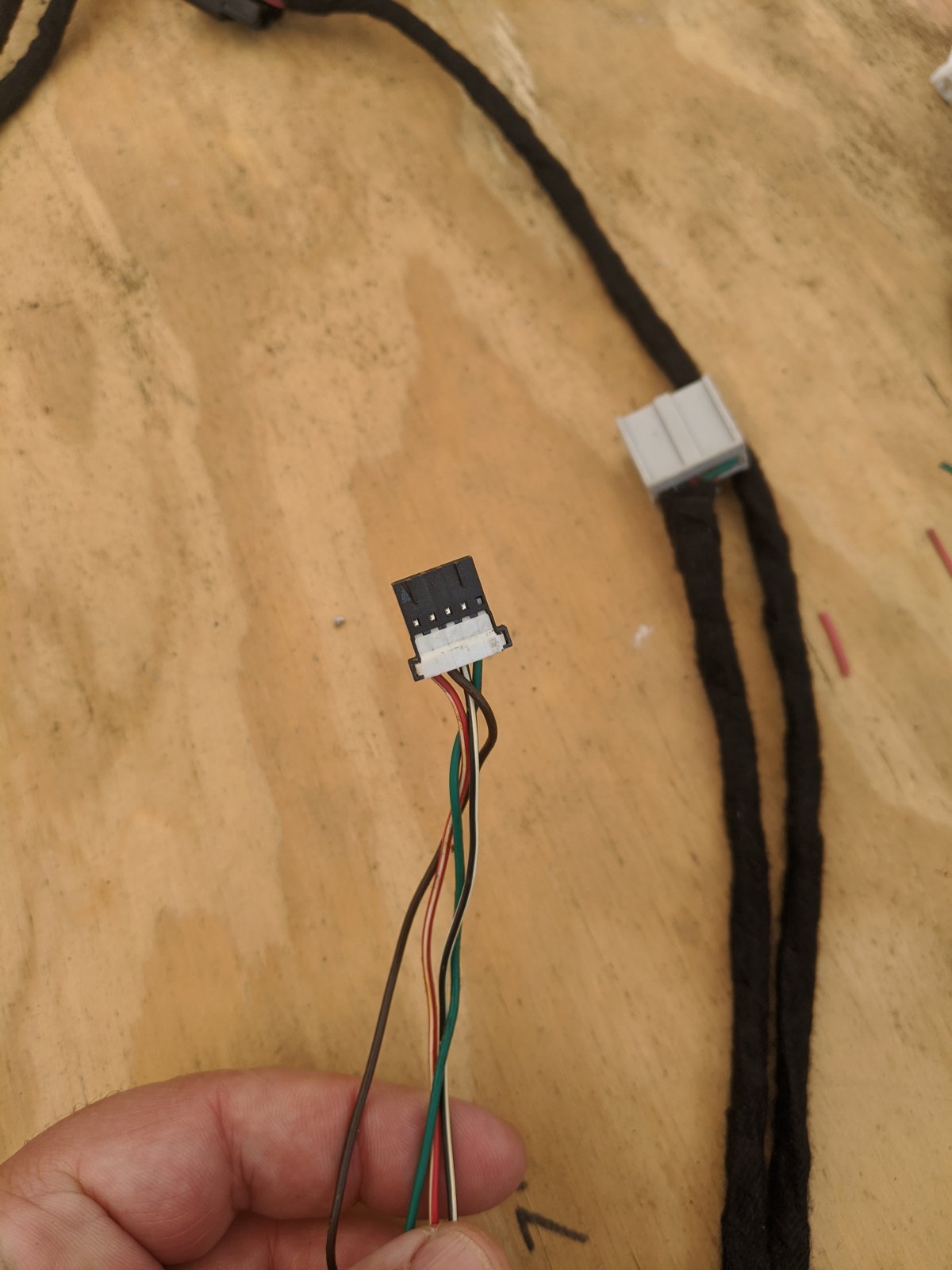 Then I just need to decide what to do with the green and blue wires from the post above.
I also went to get my wheels mounted up. I found a problem with the paint on one of the wheels so I am trying to exchange it. The tires look absolutely huge. I might have gone a little too meaty.