Hello Everyone!
I'm excited to start this build log after submitting my kit order last week! Personally, it has been two years in the making to reach this point. I've read nearly every post on this forum and even asked some questions along the way. I'm glad to finally be taking this big step. I had a post a while ago about my background and build ideas, so figure I should start off with a recap.
I'm an engineering gearhead living in Clinton Township, Michigan. I'll be spending most of my time building the kit with friends/family in the Midland, Michigan area. If you're in either area, feel free to say hi! My main goal is to have a competent track/autocross car that I can drive around town on a nice day. This project not only gives me the chance to accomplish those goals, but to also add in my own creativity as the build progresses. I see tons of creative people here every day, and am glad to be part of such a great community.
I'll be building an extended track goblin - chassis 253 - out of my 2007 Cobalt SS/SC doner. The car runs and drives well with over 190,000 miles on the odometer. I have had the car for over a year, replacing a few needed parts to keep it driving around. Nothing special about it - plenty of wear and tear on the body from its time on rust belt roads. Now it's time it shed that rusty weight!
Here's a pic from its good side...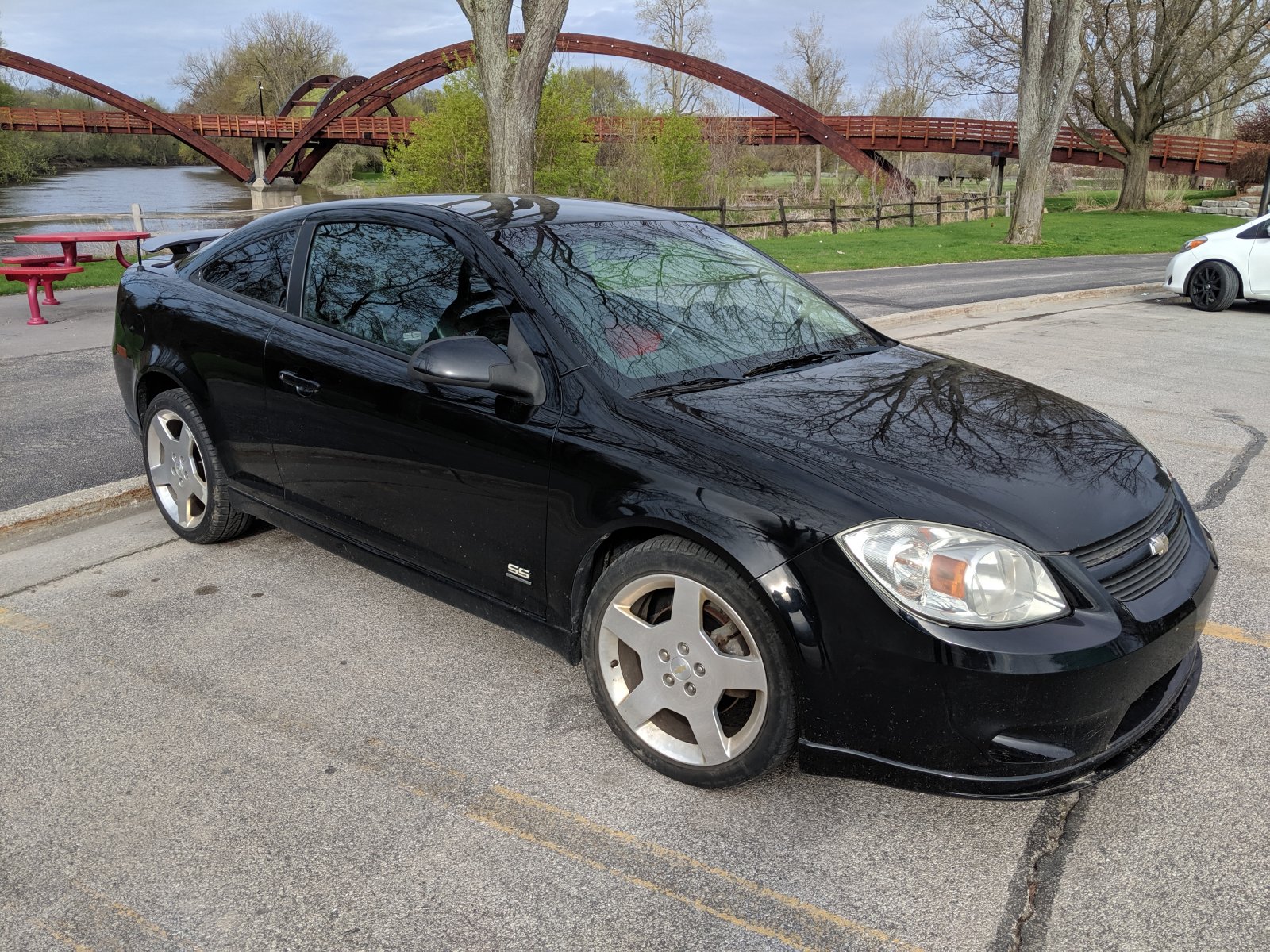 As a side note, one of my previous coworkers had just finished and registered his Exocet. He is actually running a NA Ecotec engine, but I'm not sure which variant. All I know is it's fast, fun, and sure to be good competition for me in the Goblin. Him and I are looking forward to putting both cars through their paces against each other.
Having just ordered the kit, I have a few weeks to go before much else happens. A friend and I may actually outfit the doner to drive down and pick up the kit from Texas. Would make for an interesting start to the journey, don't you think? This build log should help document the journey along the way to a finished vehicle (and beyond). Hopefully some of you enjoy the show! Hope to talk to you all soon!
TravMac