Administrator
Staff member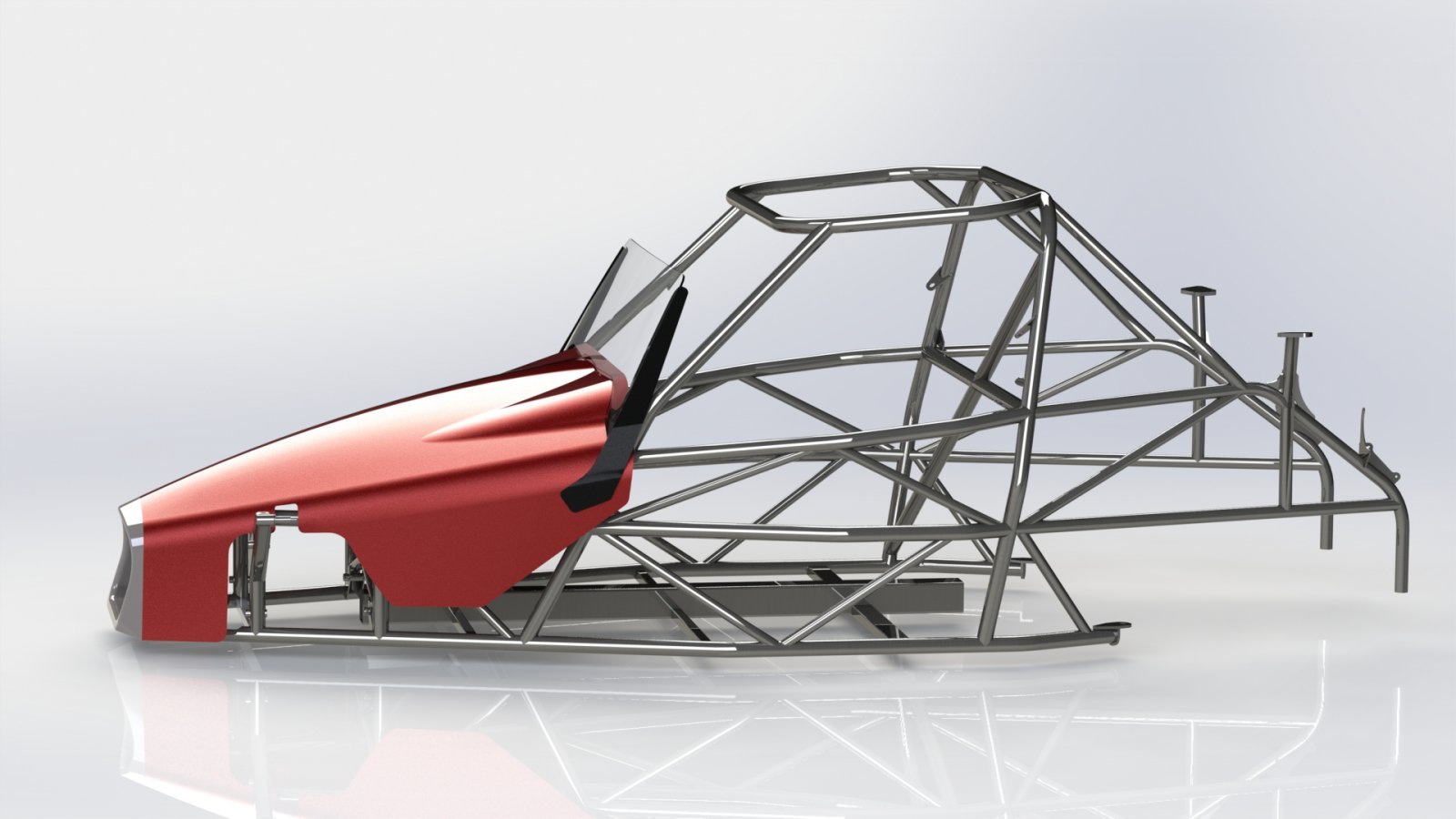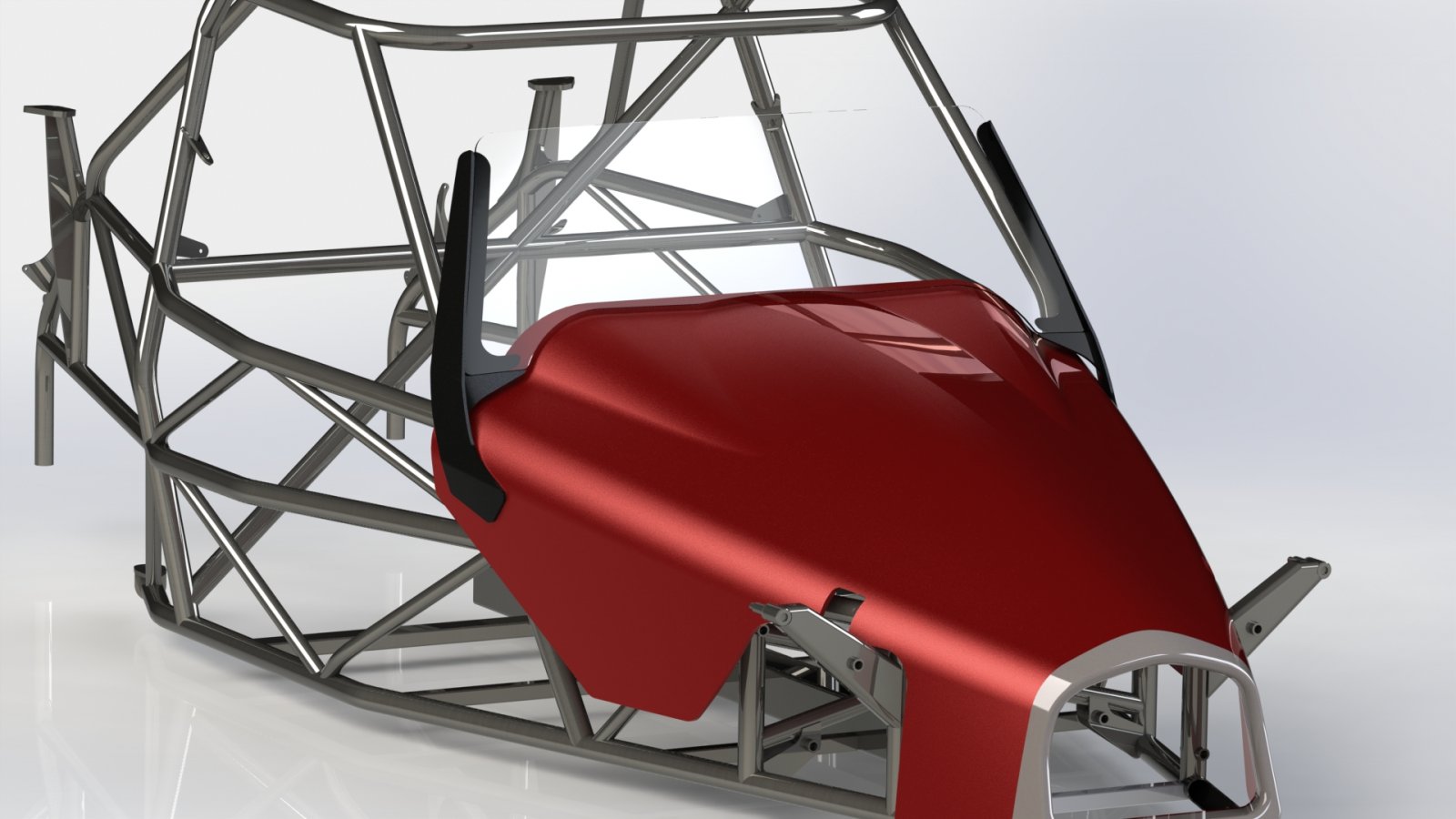 We are working on a safety glass windshields and frames for the Goblin.
The windshield blank comes from a 2000 Chevy Impala. We have built a fixture that supports and locates the glass in a water jet cutting machine. Once the glass is cut to size we will use windshield adhesive to mount it to the two supports.
We were able to keep the original mirror mount that GM uses on the Impala. This will allow us to use a large selection of mirrors from different types of GM vehicles.
The windshield is curved which will give it more strength.
The windshield and side supports are spaced a half of inch off of the nose to allow for a formed rubber seal.