Yes that is way below the build cost... Kind of at a crossroads with it...
Being that it is a really nice running, driving, registered (titled) car with 230HP and an automatic transmission. (Way more horsepower then needed and the automatic so that anyone can drive it).
So here is my crossroad....
Just finishing a 2.4L Ecotec fully forged and turbocharged Ecotec (brand new engine and build) very high HP and again way more then the Goblin needs and probably deserves.
So do I tear down a perfectly running and balanced (HP to weight) car just to make something not really better just something different?????
"BLUE" has been sitting in my shop all winter and just can't bring myself to tearing her down just to change her for change...
So YES for SALE... would consider a possible trade for unfinished (prefer un-started kit)...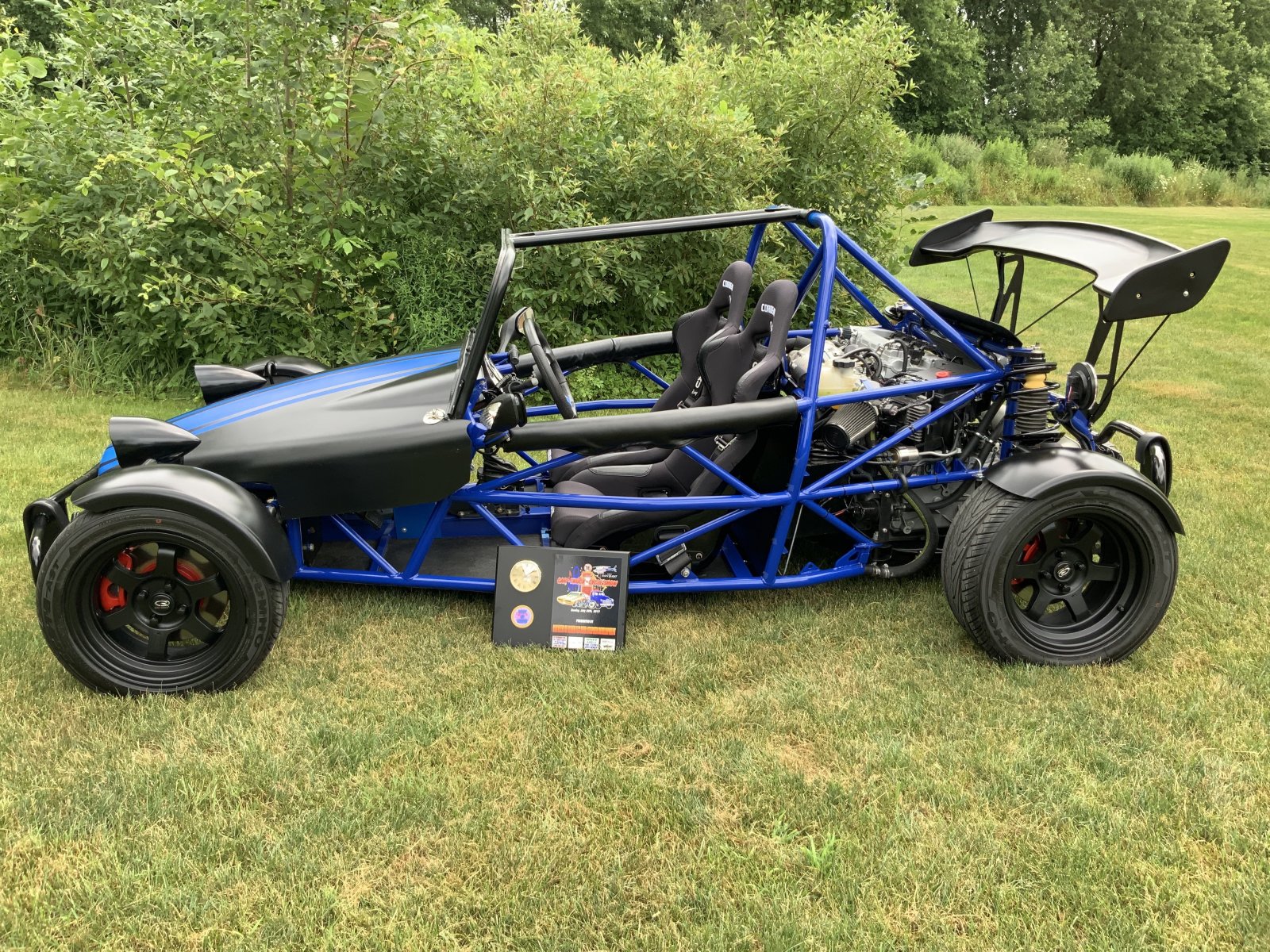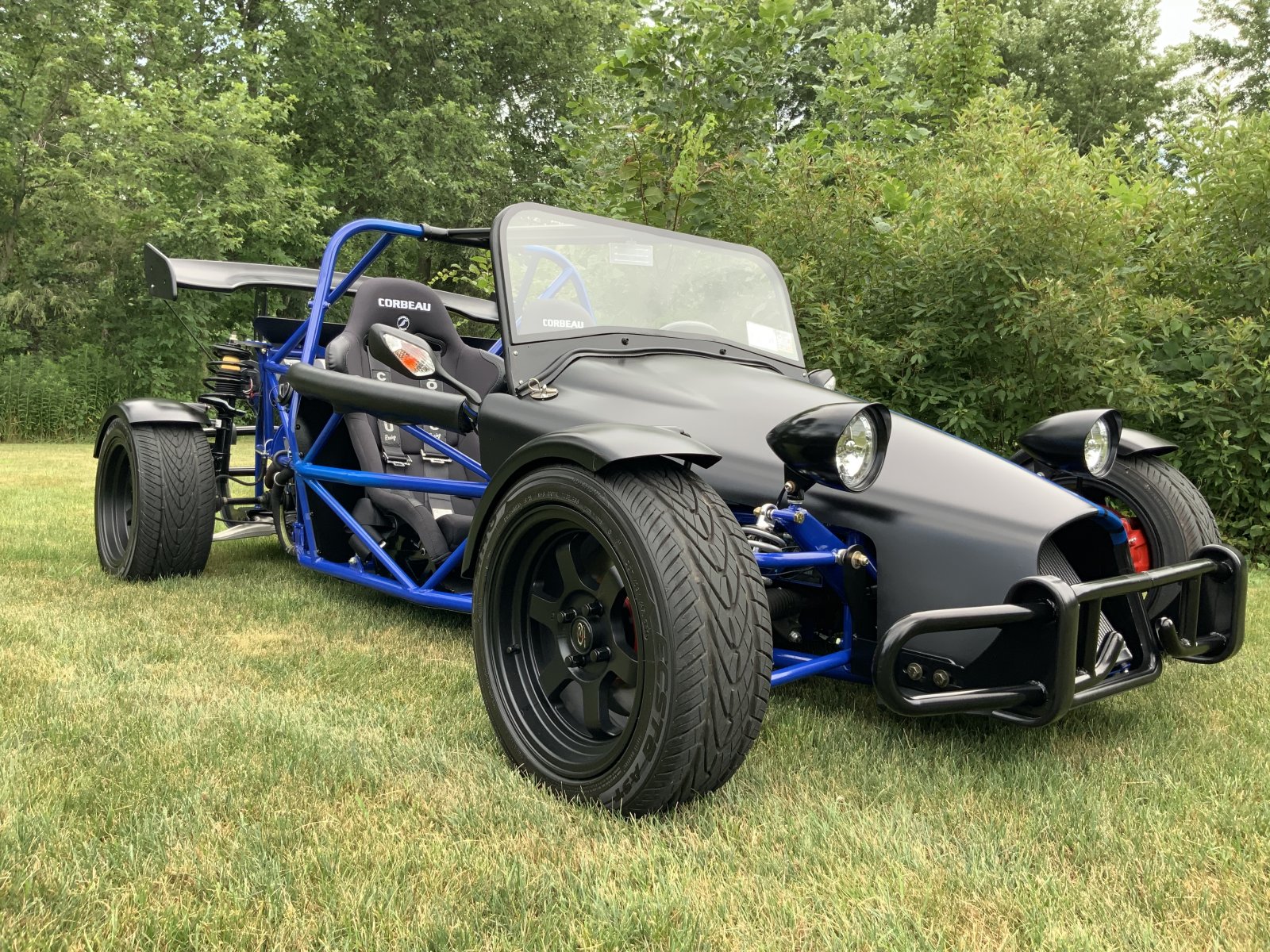 THX,
Bruce
[email protected]
Lancaster, New York 14086
Just outside of Buffalo, New York